Event Information
Refund policy
Contact the organiser to request a refund.
Eventbrite's fee is nonrefundable.
Join the Catalyst Summit - a six-month sustainability learning & mentoring programme - for girls & young women who want to save the world.
About this event
Find your purpose & be a confident change maker
who is it for?
Teenage girls & young women aged 16-24 years who want to change the world.
why should I attend?
You feel worried about your future and the state of the world.
You want to make a difference but aren't sure how to go about it.
You don't feel like you have the confidence and skills.
You want to be part of a like-minded community.
What's included?
Inspiring online sustainability & green careers programme over 3 days in July - 17th, 22nd & 23rd - recordings available if you can't attend all of it live.
Followed by up to 6 months of:
Mentoring with a woman working in sustainability
Monthly meet-ups & masterclasses
Membership of our Catalyst Community - make new friends and be part of a like-minded peer support network.
Why Join our Programme?
Be empowered to know you can make difference
Learn key sustainability knowledge & skills
Grow your confidence & personal resilience
Be inspired by women already working in the low-carbon economy
Meet a mentor who will support your Green Career journey
Make new friends & join a like-minded peer community
FREE BURSARIES available on application contact: traci@catalysechange.com
who are we?
Catalyse Change CIC is a social enterprise supporting girls and young women to develop sustainability skills and knowledge for 'healthy, happy and green' communities, careers and planet.
Massive thanks to our brilliant sponsors who make it all possible:
Catalyst Summit sponsor: Riverford
Catalyse Change Strategic Partner: Natracare
Bursary Sponsors:
Bidfood, Burges Salmon, Freeths, Green Unlimited, Pukka Herbs, Quartet Foundation, Schumacher Institute, Women In Sustainability, Vattenfalls.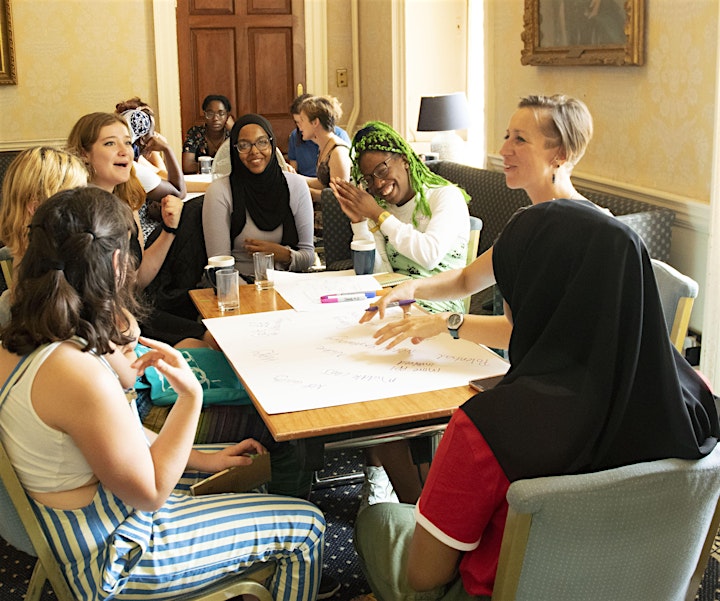 what's it all about?
The 3-day Catalyst Summit kicks off our 2021/22 learning & mentoring progamme.
Providing a friendly and interactive space for you to learn how to make a difference, to ask & solve the important questions:
what if the world really were gender equal and fair for everyone?
what if the world was powered just by renewable energy, with clear skies & clean air?
what if I had the confidence and skills to help make that change?
Over 3 days in July you will meet other like-minded young women who also want to explore and learn about these topics with each other and from some of the leading sustainability experts & practitioners.
Details of all the speakers, facilitators, businesses, NGO's - to be announced soon! Follow us on INSTAGRAM for updates.
It's a great opportunity to meet and get connected to women in professional sustainability networks.
You will also be matched with you own mentor - a woman already working in social justice & environmental protection - who will help support your change maker journey for up to six months following the Catalyst Summit.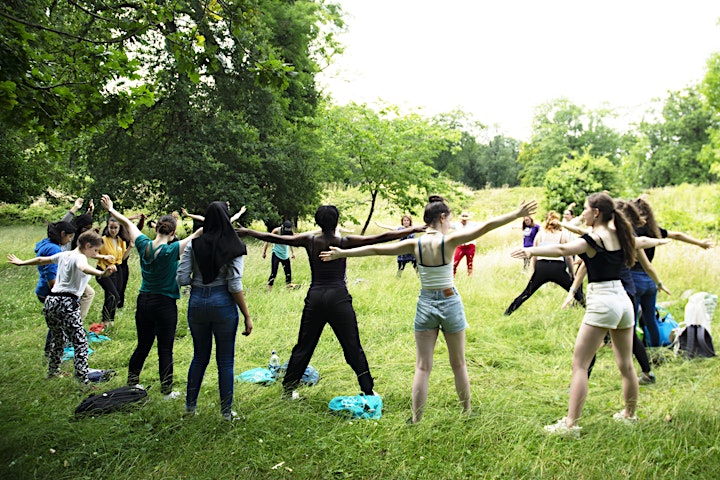 PROGRAMME DETAILS
DAY 1 - 17th JULY: How can I make a difference? Discover the skills and confidence you need in order to be an effective change maker. Learn how to find your voice, your purpose and tools for resilience.
DAY 2 - 22nd JULY: What is the future we choose? Let's reimagine our world. How can we create a zero-carbon - clean, green and fair - world by 2030? An interactive day working with sustainability experts to solve the problems you care about most.
DAY 3 - 23rd July: Be the change you wish to see in the world. The support and tools you need for your change maker journey, with the opportunity to meet your mentor. Plus virtual study tours of sustainability businesses and NGO's.
OPTIONAL EXTRA DAY 4 - 24th July: Check-in & chat - an informal opportunity to chat with each other, reflect on the learning so far & try out some wellbeing practice.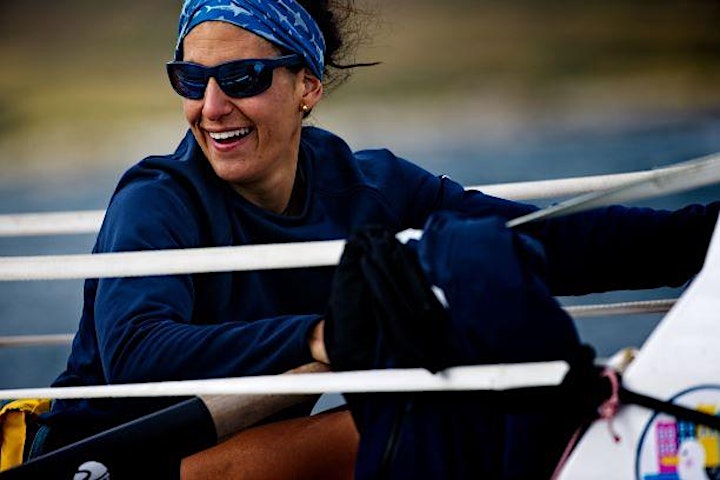 SPEAKER
Sofia Deambrosi, The Bristol Gulls
Sofia is the skipper of The Bristol Gulls, the first team to ever row across an ocean in an Eco Boat in the Talisker Whisky Atlantic Challenge.
Sofia was born and raised in Uruguay. She has always had a special love for the sea. She moved to the UK at the age of 18, and studied and now works there.
She is an accountant and economist by trade and spent many years working in investments. However her life is constantly filled with new adventures and sporting events, which are her true passions in life.
Never able to settle for the norm, Sofia is someone who tries to better herself day in, day out and truly believes challenges are nothing but opportunities for growth and greatness.
We know that she will inspire and motivate you to follow your purpose and passion. Also we can't wait to learn how they made their Eco boat - all from recycled and sustainable materials - and how they kept their motivation & positive mindset during their amazing journey.
Further speaker announcements to come..
Follow us on Instagram for current updates.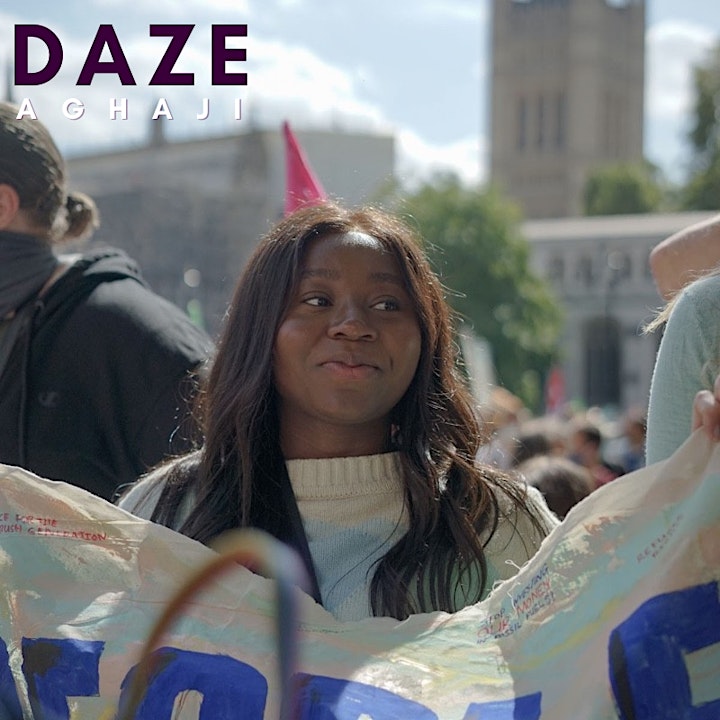 SPEAKER - DAZE AGAHJI
Daze is a 21-year-old Climate Justice Activist, Political Candidate and Student. She studies History and Politics at Goldsmiths, University of London.
Daze's advocacy for radical systemic change has seen her work with major NGOs, leading charities and grassroots changemakers around the world. In 2019, she ran for election in the EU Parliamentary elections (being the youngest candidate to do so) and she has strong ties with Extinction Rebellion.
The main focus of Daze's activism is regenerative cultures, intersectionality, environment, youth political engagement and social change funding. Daze has recently become a Trustee at Blagrave Trust.
She also ran in the EU Parliamentary elections in 2019 is involved with @xryouthuk.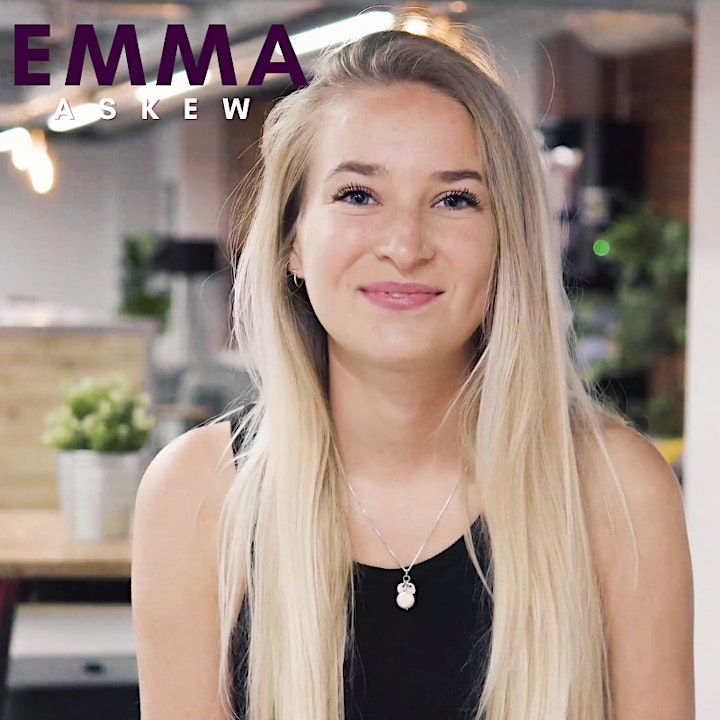 SUSTAINABILITY CHALLENGE - FACILITATOR
Emma Askew, Environmental researcher & filmmaker & Founder of Earth Minutes.
After starting her career specialising in soil science and self-producing short environmental films, she curated Earth Minutes in 2019 to empower others to drive long-term environmental change through using two vital tools; creativity and optimism.
Having worked with national to global environmental organisations, including Surfers Against Sewage and the National Society of Earthquake Technology, Emma aims to highlight and celebrate what environmental action is being done, to motivate further collaboration, to achieve a better future for both people and the planet."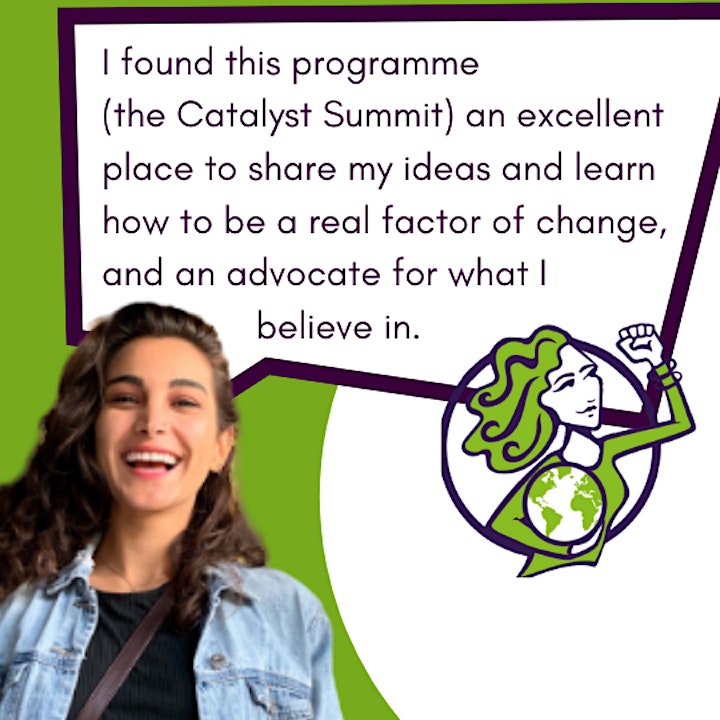 What is included with my ticket?
CATALYST SUMMIT - Inspiring, online sustainability & green careers event, over 3 days, to help you find your purpose & be a confident change maker.
MENTORING - You then have the opportunity to then work with a mentor with over the next 3 - 6 months, to help you on your journey .
WELLBEING SESSION - There will be an extra optional informal 'Networking, Reflection & Wellbeing' session on the 24th July to allow more time to reflect, network & learn.
COMMUNITY - You will also get membership of our Catalyst Community - including optional monthly meet-ups - so you can stay connected with the group, check-in on your mentoring, wellbeing and continue your learning journey - until the programme ends in February 2022.
All sessions will be recorded so don't worry if you can't make all of them.
You will receive the full agenda during the first week of July.
However do follow us on INSTAGRAM for the latest news about speakers and content.
Can't afford a ticket? Apply for a FREE sponsored bursary!
If you want to do this programme, we want you to join us. We work hard to ensure it is accessible and inclusive so have free sponsored bursary places available for anyone who wants one. Please email Traci for details & application form. traci@catalysechange.com
We can't wait for you to join our Catalyst Summit - let's empower and support each other - while also having some fun and learning how to help save the planet.
It's also a great networking opportunity, you will get to meet lots of sustainability professionals who are already doing it.
As well as making new like-minded friends.
All enquiries please get in touch with me, Traci Lewis traci@catalysechange.com
We really look forward to meeting you there.
Traci
Co-founder & director, Catalyse Change CIC
traci@catalysechange.com www.catalysechange.com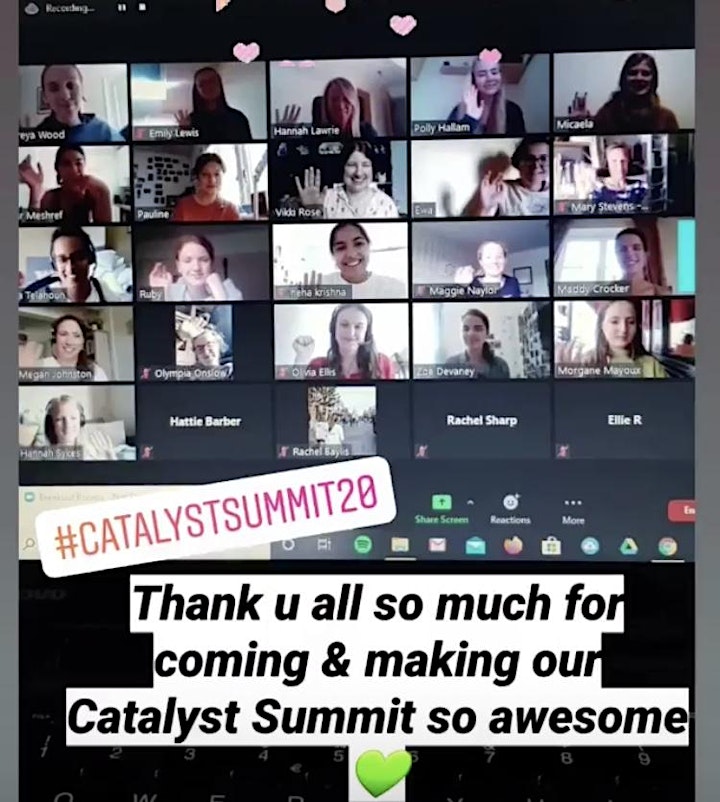 Who is it for?
Teenage girls & young women aged 16 - 24 who are interested in sustainability and making a difference.
Why work with us?
Gain new ideas and inspiration
Build sustainability and wellbeing knowledge
Grow your confidence and belief in yourself and your ability to affect change
Learn about the education and career opportunities available.
Meet inspiring women working in the low-carbon economy
Meet other like-minded young women to learn and share ideas with.
Testimonials
Hear what others said about our Catalyst Summit last year:
"It was inspiring to be connected with so many other women in sustainability."
"If you have an interest in sustainability and protecting the planet, or want to give equal rights to all, or just want a career where you feel as if you have made a difference to someone, somewhere, then you should definitely participate in the Catalyst summit! I met a group of young women who were all inspiring in their own way and who all care about the same things as me. The amazing experience, led by two incredible women Traci and Jenna, gave me hope for a better future for all."
"A truly well-rounded great experience. It was so exciting to be in a virtual room full of bright, enthusiastic, loud and confident woman! I honestly think Catalyse Change have brought a value-for-money opportunity to young woman trying to break into the sustainability sector.
"I feel a fire reignited as to why I want to work in Sustainability and have found a supportive community who not only helped me throughout the course of the Summit but will be a group I continue to connect with, ask for advice and show up with my support too! Thank you, thank you, thank you."
"This is a great way to interact with both women who have jobs in sustainability and with young women who are in a similar position to me, wanting to start a career in sustainability, but need some advice.
"The Catalyst Summit gives you the opportunity to learn and ask questions to women with a career and sustainability and to get to know and form connections with all the other young women in the progamme! I loved it and would highly recommend."
"DO it! it's totally awesome and Jenna and Traci are brilliant hosts and facilitators. I had so much fun."
IF you have any queries about this event, or our other programmes, please contact;
Traci Lewis, traci@catalysechange.com
To find out more visit: www.catalysechange.com
Join our community & journey on instagram #CatalystSummit21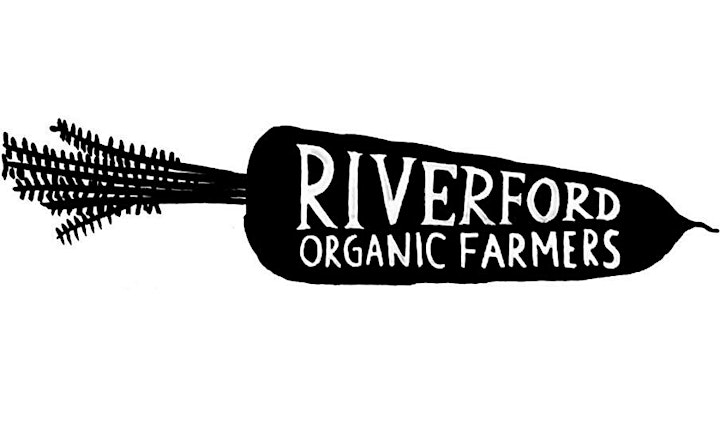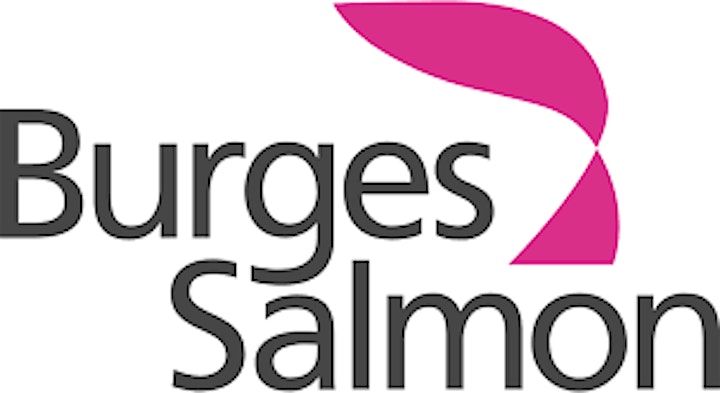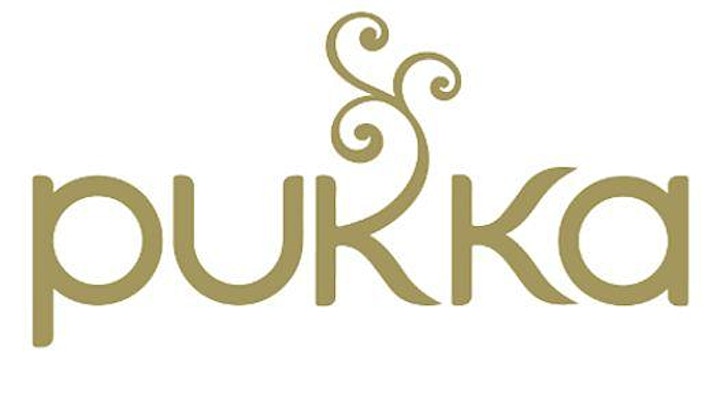 Date and time
Location
Refund policy
Contact the organiser to request a refund.
Eventbrite's fee is nonrefundable.
Organiser of Catalyst Summit 2021