Dance Base Scotland presents Catalytic Conversations: Kathryn Spence and Katya Nielsen
About this event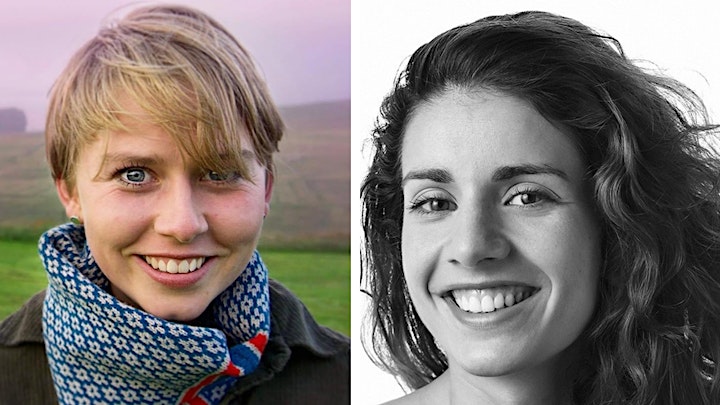 Simone Kenyon and Christine Quoiraud | Conversation with Q&A
14:00 - Tuesday 10 August 2021 | Free to attend
The Catalytic Conversations programme invites two dance artists to join in conversation to explore their practice, their experience and anything else they would like to discuss together, and opens the doors for us to listen in. Dance Base has a long standing commitment to embracing international exchange and while one of the artists will be based in Scotland the other will be based outside of the UK. All conversations will be hosted online and run for 60 minutes with space for 30 minutes of questions from the audience. We look forward to welcoming you along!
Kathryn Spence and Katya Nielsen are both mothers, dancers and island dwellers, with Kathrn living on Shetland while Katya lives on the Faroe Islands.
In this intimate conversation they will come together to talk about the work life balance of becoming a mother and being a dancer, and how island living impacts this. It's an open conversation about island transitions, audiences, inspiration and art as well looking at how being a mother effects us and those things.
Katya is a mother to a 2 year old son and pregant with her second child, and Kathryn has 5 month old twins. Together, they will talk about what it means to fumble through making art with children in tow. 
Artist Bios :
Kathryn Spence
Kathryn  is a choreographer based in the Shetland islands, where she is from. She is a regional artist for Dance North where she is part of the Mycelium network and she is currently part of the Artist Advisory Group for Dance Base. She has curated dance festivals such as Hidden Door and DanceLive, for which she was Festival Co-Director 2018. Kathryn was recently commissioned to make a film for the BBC through LUX Scotland, which will be released this year. Kathryn is Creative Project Manager (maternity leave) at Shetland Arts, through which she runs Shetland Youth Dance Company. Kathryn is also a Mam to 5 month old twins.
Katya Nielsen
Katya R. D. Nielsen was born in 1987 and raised on Faroe Islands, Tórshavn. From an early age Katya was interested in dance even though the dance opportunities on tiny and traditional Faroe Islands were very limited. She moved to Denmark and graduated from The Danish National School of Arts as a contemporary dancer in 2011.  
Katya has worked with Danish Dance Theatre, Black Box Dance Company, Smålands Musik & Teater, The Danish National Opera, Tjóðpallur Føroya, Forsworks, and choreographers Marie Brolin Tani, Mari Carrasco, and Edhem Jesenkovic amongst others. In 2013 Katya and choreographer My Gronhöldt co-founded the company MYKA and produced Polar Bear, a dance piece for children with the theme climate change, which held great significance for My and Katya. Late in 2016 Katya decided to move back to the Faroe Islands and start a family with her Faroese partner, and leave the international touring life of a dance artist. Today Katya is a mother of a beautiful son, she is studying economics, teaching dance now and then and engaging in local dance and art projects. 
Organiser of Catalytic Conversations : Kathryn Spence and Katya Nielsen