A hilarious, brutally honest, heart-warming and provocative, one-woman show tackling the taboo of addiction. Inspired by Katie's experience.
About this event
We're familiar with stories of addicted pop stars to born-again pimps but what does it mean to be 21 years clean?
Award-winning actress and comedienne Katie O'Brien presents a different take on the taboo tales of addiction.
Catch 22 Years is a hilarious, brutally honest, heart-warming and provocative, one-woman show tackling the taboo of addiction.
Inspired by Katie's real-life experience and her two decade love-hate relationship with the 12-Step programme, Catch 22 Years will challenge your pre-conceptions about addiction, recovery and the quest for self-acceptance.
Suitable 16+
Reviews:
"Character comedy at it's very best – brave, committed, brilliantly performed and – most importantly – completely hilarious!" ★★★★★ Stars from To Do List
''This show is beyond twisted and side-splittingly funny...a tantamount to a work of genius.' ★★★★★ EVERYTHING THEATRE
For her show Suzanna GonZo: "GonZo is an intense beast...a fun hour of absurd tragedies, sexual innuendo, audience interaction, sing-a-longs…you should definitely check her out." ★★★★ SHORTCOM
"Katie Bridget O'Brien, a graduate of Philippe Gaulier's Parisian clown school, and it shows. She's incredibly adept at making us laugh. Watching GonZo is like having a right good soak in a bubble-bath, for a good hour or so of warmth & fluffiness. This lady is a stylish talent, and like all the best comedy storytellers has the ability to transport us into an unshakable reality of hilarity."
Laughs: ★★★★★
Material: ★★★★
Delivery: ★★★★★
Mumble Comedy
For more events like this check out @enjoyshow.co.uk
Mini Bar available on the evening
What is the MET?
The MET – Mobile Event Tent – will be a striking new city centre event space.
It will be installed in the city's Harris Quarter and will play host to an array of events to help bring people back into the city centre and supporting businesses hit hard by the pandemic.
The contemporary structure, which has been designed and developed in Preston, will be made from specially adapted shipping containers, a state-of-the-art fabric cover, and other materials to create an inspiring 150 square metre space capable of accommodating up to 100 people.
It will initially be situated next to Preston Market with the ability to move the structure to other city centre locations when needed in the following years.
The project is being funded from the £20.9m the city secured from the government's Towns Fund for a series of regeneration projects in the Harris Quarter. The MET will play a key role in encouraging people back into the city centre, generating economic activity, and providing work for local artists. The programme is funded by Preston City Council, UCLan and Lancashire County Council.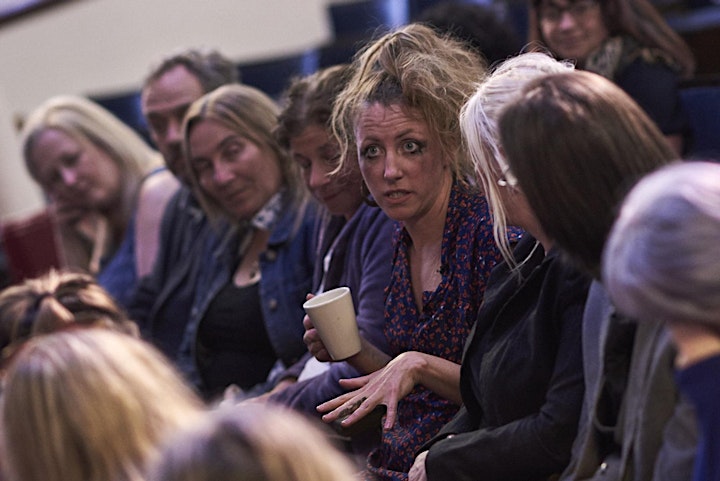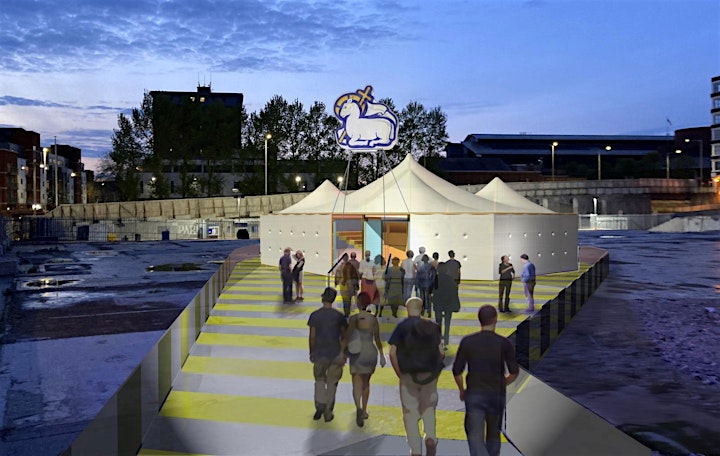 Organiser of Catch 22 Years by Katie O'Brien
The Harris is a public museum, art gallery and library housed in a magnificent Grade I listed building in the heart of the city of Preston. The building is temporarily closed for refurbishment for the Harris Your Place project. During closure an exciting programme of events and actvities for all ages will take place in the Harris library's temporary home in the Guild Hall and venues around the city.
Please check venue details when booking event tickets.