CSN and Catholic Voices partner to provide training for Catholic Student Leaders equipping them to build flourishing communities at Uni.
About this event
N.B. - We only have 25 spaces, so this event is restricted to only 1 or 2 members from each Catholic Community and preferably the President or Vice-President (or equivalent).
This event is an opportunity for Catholic Students who have taken on places of leadership in Higher Education, such as Catholic Societies or Chaplaincies, to come together for a weekend of bespoke training, community, and prayer. CSN has partnered with Catholic Voices, who train the laity for public appearances on media such as news, television, and broadcasts as well as public speaking appointments. The weekend will cover:
• Leadership training: How to lead a diverse community of Catholics.
• Post-Pandemic Catholic Community: How do we navigate the transition back to some normality?
• Survey Results: Some of the key ingredients and obstacles for a flourishing Catholic Community in Higher Education.
If you are interested in growing your skillset, organising a plan for post-pandemic Catholic university life, and connecting with Catholic Student Leaders then hit the sign-up button! Or you can find out more by inquiring at: events@catholicstudentnetwork.com
Pricing: We have subsidised the tickets already and encourage students to pursue getting funded by their chaplaincies to come to our event. If cost is a problem, we will consider bursaries as well, to apply for a bursary please email trustees@catholicstudentnetwork.com. Don't let costs get in the way of you coming to our event!
If you are a chaplain and interested in attending, we would be extremely interested in having you attend! Please email us at: trustees@catholicstudentnetwork.com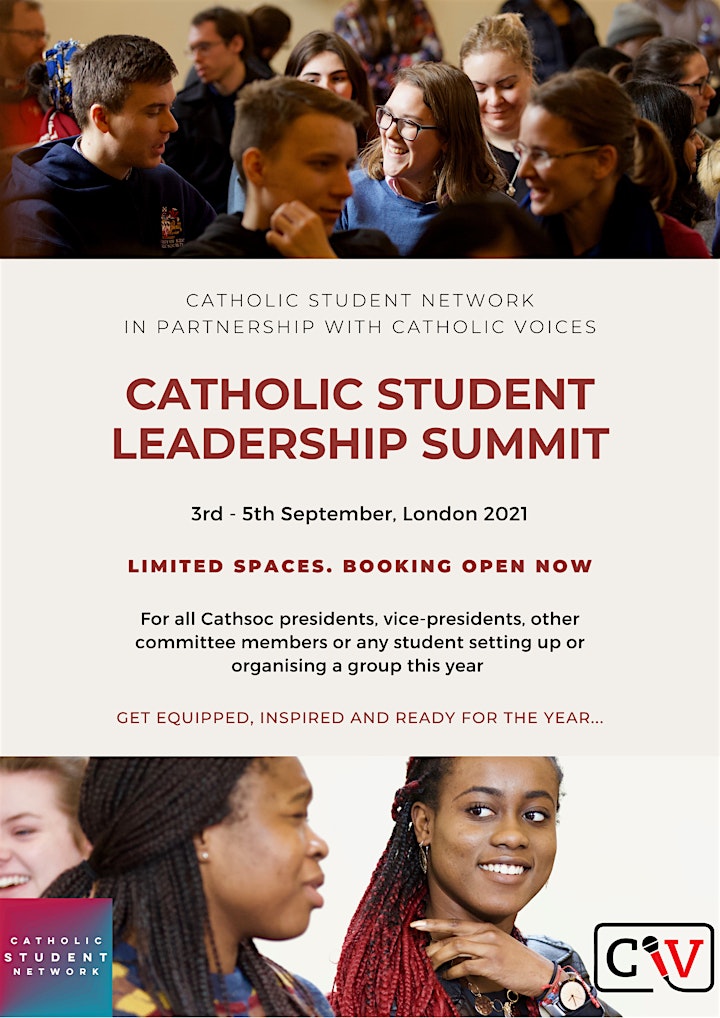 Organiser of Catholic Student Leadership Summit