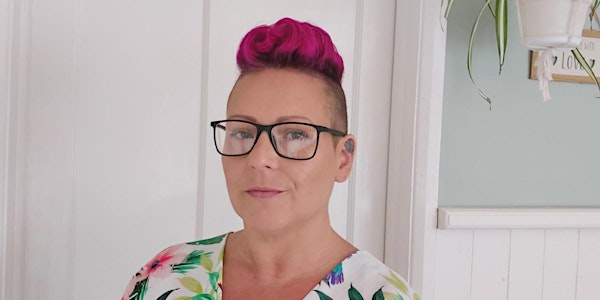 Cathy Ashley and Angela Frazer-Wicks present The Voice of Families...
The voice of families with lived experiences within the child protection and family justice system - looking back and moving forward
About this event
Cathy Ashley is Chief Executive of the charity Family Rights Group and Angela Frazer-Wicks is its Chair elect. The Charity's mission is to create a more socially just society in which the child welfare and family justice systems support children to live safely and thrive within their family, while strengthening the family and community networks of those children who cannot live at home.
Family Rights Group works with parents whose children are in need, at risk or are in the care system and with wider family members who are raising children unable to remain at home. It runs a free, specialist legal and practice advice service, advising over 7000 parents and kinship carers each year about their rights and options when social workers or courts make decisions about their children's welfare.
The charity campaigns for families to have their voices heard, be treated fairly and get help early to prevent problems escalating. It promotes reforms to legislation, policy and practice, undertakes action research and co-produces new approaches, such as Lifelong Links, in partnership with families and practitioners in order to progress its mission. The Charity facilitated the 2018 Care Crisis Review, hosts the national Family Group Conference Network and provides the secretariat to the All Party Parliamentary Group on Kinship Care. The charity supports a vibrant parents' and kinship carers' panel and held its first Our Families, Our Voices event earlier this year. Half the charity's trustees are now kinship carers or parents with child welfare expertise.
Angela Frazer-Wicks is a birth mum, her eldest two children were adopted in 2004 after a very long and fraught battle with her Local Authority due to domestic violence and mental health issues. She is now married with a young daughter who has had no Local Authority involvement whatsoever. She was recently reunited with her eldest son. Angela is a Trustee of the Family Rights Group and founding member of their parents panel, one of their expert panels of family members with direct lived experience of the Child Welfare and Family Justice System. She regularly speaks about her experiences in an attempt to highlight issues facing families in the hope of facilitating positive change. She has campaigned for many years to have the voices of families heard within the system.
Abstract
Partnership working, between the family and state to safeguard children and promote their wellbeing, is an underlying principle of the Children Act 1989. Yet 30 years on from its enactment, why does the reality often feel so very different for families involved with the child welfare and family justice systems? Cathy Ashley will explore the context, she will consider why families' voices matter at an individual and strategic level, what can undermine partnership working and then will explore what academics, practitioners, policy makers and organisations can do, drawing upon real life examples, to engage in respectful partnership working with families.
Angela Frazer-Wicks speaks of her journey from service user to Expert by Experience. In the 13 years since she first began sharing her lived experience she has seen a dramatic shift in the way she, and others like her, are seen and heard. Angela hopes that by being involved in training and system design the support services offered to families will become tailored to their needs. Her aim is for children to be raised safely within their families wherever possible, and for care and especially adoption to be used only as a last resort.