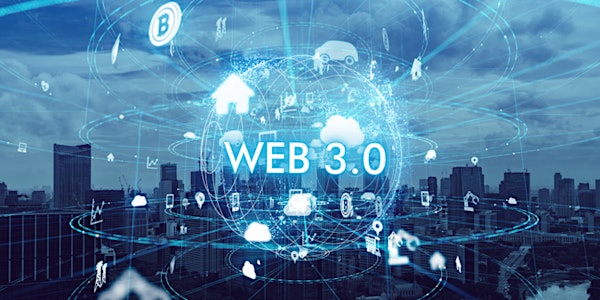 CBAIA Summer Conference 2022: How AI is driving the revolution of Web3.0
Location
Tudor Rose and Oak Room, Sheraton Grand London Park Lane
Piccadilly
London
W1J 7BX
United Kingdom
Refund policy
Contact the organiser to request a refund.
Eventbrite's fee is nonrefundable.
Web 3.0: how AI drives the revolution
About this event
This event is with a promo 50% discount to the fellow members of CBAIA.
If you are a fellow or once your fellow member application has been approved, you will receive an invitation from us with a promo code that allows you to get a discounted ticket.
Simply fill in the application form to join us for free membership at http://www.cbaia.org.uk/en/join-us-2/.
Event Details
Web 3.0, originally known as the Semantic Web, is the next stage of the internet, that makes data machine readable, and linked in a highly intelligent way. Web 3.0 is built upon the core concepts of decentralisation, openness, and greater user utility. By its nature, Web3.0 relies on machine learning, artificial intelligence, and blockchain to achieve real-world human communication.
The China-Britain Artificial Intelligence Association has become a leading force to unite Chinese and British talents in artificial intelligence and ensure that the future of AI technology is explored to its full extent.
The CBAIA's "How AI is driving the revolution of Web3.0" summer conference is expected to be a whole evening event. The audience would include AI and Web3.0 practitioners and research scientists from technology firms, professors, research fellows, postdocs and students from universities across the UK, and investors in Web3.0 industries.
The conference aims to bring together bright minds to give ideas-focused talks and on a wide range of subjects, such as DLT related fintech and artificial intelligence, metaverse protocol, digital assets, and how Web3.0 interacts with AI, to foster learning, inspiration, and wonder and provoke conversation that matter.
It also discusses the prospect of applying artificial intelligence technology to Web3.0 and, above all, to explore the exchange cooperation and development of science and technology between China and Britain.
Venue
Date and Time: 6:00pm, 14th July 2022 (Thursday)
Venue: Tudor Rose and Oak Room,
Sheraton Grand London Park Lane, London, W1J 7BX
Reception: Drinks and Canapés provided
Dress Code: Smart Casual
Agenda
• 18:00 - 18:30: Registration and Reception
• 18:30 - 18:35: Opening Remarks
• 18:35 - 19:35: Talks by Distinguished Speakers
• 19:35 - 20:05: Panel Discussion + Q&A
• 20:05 - 20:15: Project Show
• 20:15 - 22:30: Evening Reception and Networking (Canapés and Cocktails Served)
Speaker
Matt McGuire, CTO and Head of Decentralised Edge Rendering, Caduceus Foundation Ltd.
Charles Xue, Executive Director, Lothberg Asset Management Ltd.
Chris Harmse, Co-Founder & VP Revenue, BVNK Digital Assets Ltd.
Xingang Wang, Magistrate and Local Councillor
Jiahao Sun, Co-Founder & CEO, FLock.io
Sponsor
Caduceus Foundation Ltd.
Lothberg Asset Management Limited
Organiser
China-Britain Artificial Intelligence Association (CBAIA)
China-Britain Artificial Intelligence Association (CBAIA) is a not-for-profit organization, with the aim of establishing a platform and a community where UK-based Chinese Artificial Intelligence professionals and researchers can share industrial and academic resources and knowledge.
We have hosted conferences, workshops, events on topics including AI, Data Security, Machine Learning, DeFi, InsureTech etc attracting experts and participants from financial service, technology, consulting, manufacturing, IT, academics and also VC investors.
本次活动为CBAIA研究员会员提供原价50%的会员价。会员可从会员群或注册邮箱获取会员折扣码。
申请免费会员请访问 http://www.cbaia.org.uk/join-cbaia/