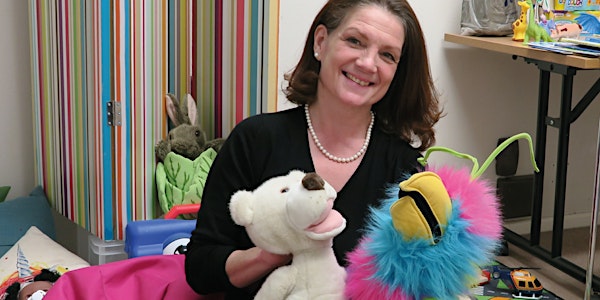 CBC Wellness: Blue Smile - supporting children through turbulent times
Sales Have Ended
Registrations are closed
All tickets have now been allocated for this event. If you would like to attend please contact Gill Wilson gill.wilson@cuhp.org.uk to be added to the waiting list. Thank you.
This live webinar will look at how we can support the emotional wellbeing and mental health of our children during Covid and beyond
About this event
All registered participants will be sent the Zoom link in their order confirmation.
Trigger warning: potentially emotionally sensitive topic
Blue Smile, a local charity dedicated to transforming the mental health and life chances of children across Cambridgeshire, believes that every child deserves the time and space to be heard and the chance to be mentally and emotionally healthy. To advance our mission, we put children at the centre of what we do, provide expert, one-to-one, art-based therapy tailored to each child's needs, invest in families and whole school communities and help to develop a highly-skilled mental health workforce across Cambridgeshire.
Half of all lifetime mental health problems emerge by the age of 14. We know that early intervention and expert support can prevent problems worsening and give children the best possible chance of recovery at a young age, freeing them to enjoy life. Sometimes Blue Smile is called upon to help a child at crisis point, but our aim is to intervene early because when a child is struggling with difficult emotions such as grief, anger, worry or shame, they are not free to play, grow and learn. Our highly skilled therapists also work with parents, carers and school staff to ensure each child is heard, understood and helped towards a brighter future. Our support gives children their childhood back.
Biography
Jess Manley is Charity Director of Blue Smile. She trained at the University of Cambridge, Faculty of Education, has a Masters of Education degree in Child and Adolescent Psychotherapeutic Counselling and has worked privately as an arts-based child and adolescent therapist.
She has been involved with Blue Smile since its infancy, initially as an arts-based therapist and then as a Team Leader in one of our Partner Schools. During her three years as a Team leader she also took on the role of Outreach Project Leader/Deputy Clinical Director for Blue Smile and developed the menu of services Blue Smile offers to schools before stepping into the position of Clinical Director and more recently Charity Director.
Having worked in education for over 10 years, Jess brings to Blue Smile extensive experience of school policies and procedures and working within school settings. Other school-based therapeutic experience includes running nurture groups and multi-systemic family therapy groups.
She also brings managerial experience having worked in local government, recruitment and private sector service industries.
Professionally and as a mother, Jess is very passionate about working with a charity that uses highly trained therapists, adheres to tight ethical guidelines and has, at its core, the desire to change children's lives for the better.
This event is part of the 'CBC Wellness Campaign' – a series of webinars supporting the 21,000 people - many of whom are at the forefront of the changing face of healthcare - who work on the Cambridge Biomedical Campus. However, these events are also for anyone looking for additional support: you don't have to work here and there is no charge to attend.
This event will be recorded and a link will be sent to all participants afterwards. It will also be posted on the CUHP website and the Cambridge Biomedical Campus YouTube channel.