Description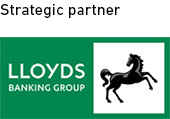 Join us for a celebration of business, at the CBI's flagship Annual Dinner, taking place on 22 May 2018 at The Brewery, London. This year, we will introduce a number of exciting changes to this pivotal event in the CBI calendar.
Our new location for 2018 - the Brewery - is a venue which seamlessly blends the historic and the contemporary. Operating as a Brewery since 1750, the site is now a unique and fascinating event space in the heart of the City, just minutes from the vibrant creativity of London's tech hub.
Networking in Focus : This year, we will provide an extended, curated networking session to facilitate busines networking. In the historic surroundings of the King George Room, delegates will congregate pre-dinner for drinks and starters will then be served in this networking setting to enable conversations to continue.
Speaker : The Annual Dinner is renowned for the calibre of speakers, with previous addresses delivered by Lionel Barber, Editor, Financial Times and the Rt Hon George Osborne MP. A senior cabinet minister will join us again this year to share their insightful comments and views on the night.

Dress Code : Business Dress
If you have any queries, please contact the CBI Events Team - cbievents@cbi.org.uk
You can read our full event terms and conditions here.
Additional promotional packages
Whether you are looking to raise your company's profile or host a specific networking area for your guests to meet during the drinks reception, our Annual Dinner promotional packages give you the platform to maximise engagement opportunities with global business leaders at this flagship event. Full information about the packages can be found by emailing Danielle Davis.