Description
Connect with hundreds of senior executives and political stakeholders as you experience fine dining at the CBI's exclusive Annual Dinner.
Please note this dinner is being postponed from from 20 May 2020 to a date in September, exact date to be confirmed. This is due to the coronavirus outbreak. The timings and speaker line-up will remain the same, so please register your interest in attending by emailing cbievents@cbi.org.uk.

The business environment is changing significantly; with Brexit underway, new trading terms and immigration rules due to be introduced and a welcome focus on boosting infrastructure across the UK. Our renowned Annual Dinner will give you the unique opportunity to discuss these opportunities and challenges with business leaders across a range of industries in a historic setting. You will gain useful insight and it's the perfect opportunity to invite and entertain your clients.

Hear from Dame Carolyn Fairbairn, CBI Director General, John Allan, CBI President and a prestigious keynote speaker, who will be announced shortly. Previous keynote speakers have included Rt Hon Philip Hammond MP and the Rt Hon George Osborne MP.

Why you should attend:

Discover how your peers are navigating the evolving business environment by engaging with over 600 senior level executives
Create long-lasting, valuable relationships with British business leaders who share similar experiences to you
Get exclusive insights from high-level speakers driving the government's agenda, its effect on business and more
Impress your clients by inviting them to a first-class dining experience at The Brewery, London.

Book your place today

Whether you're looking to develop prosperous new business connections, enhance your company's profile or impress your clients at a senior-level business event, the CBI Annual Dinner is perfect for you.

CBI members have access to a special launch offer, saving a further £270 on table bookings. The member launch offer expires on Friday, 6 March so book early to avoid disappointment.

Payment
Payment can be made via credit card, debit card, or PayPal. Please note that you do not require a PayPal account to purchase a ticket.
To pay via debit or credit card, please complete the booking form and click "Place Order". You will then be given the option to log in to your PayPal account or select "Pay by Debit or Credit Card".
Please be advised that we only accept payment via invoice for multiple table bookings. For invoice enquiries, please contact cbievents@cbi.org.uk
Strategic Partner
The CBI would like to thank our Strategic Partner, Lloyds Banking Group.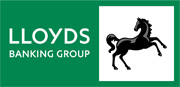 Further event information
Dress code:
Business Attire
Ticket prices include:
Arrival drinks reception
Three-course dinner
Half a bottle of wine per person
Unlimited still and sparkling water
Event timings:
18:45 - Arrival and drinks reception
19:30 - Call to dinner
20:00 - Welcome address follwed by dinner service
21:20 - Keynote address
21:30 - Dinner service resumes
22:00 - Further networking (cash bar)
23:00 - Close
If you have any questions:
Please contact the Event Manager Emelie Forsberg.

Not a CBI Member:
Why not consider joining? See the benefits of becoming a CBI member  here.
Terms and Conditions:
The Terms and Conditions for CBI events are available  here.
Committed to protecting your privacy:
We respect your privacy. For more information on how we are committed to protecting your privacy and data, please click here.