Description
At a critical time for British business and the UK generally – just two weeks before the Brexit deadline - Dame Carolyn Fairbairn will provide unique insight into the many challenges and opportunities ahead for business.
As the clock ticks down to 31 October, CBI has redoubled its lobbying work with MPs, Ministers, senior civil servants and opinion-formers. Dame Carolyn will draw on this work to update guests on the current state of play in the negotiations and discuss the challenges and uncertainty facing business.
Carolyn will focus her talk on two areas:
Firstly how the Local Industrial Strategies being created by the Local Enterprise Partnerships are vital to increase growth and productivity in the regions and why business should play its part in this to attractive the right investment for regional growth.
Carolyn will focus on how the UK becomes a low-carbon economy, the role business needs to play and the support government must offer to achieve the 2050 net zero emissions target.
By attending this business lunch you will:
Meet, engage and converse with senior figures from the business community

Build your personal profile by networking at the drinks reception

Hear a thought-provoking and engaging keynote speech from the head of the CBI

Entertain clients and business associates whilst enjoying a relaxing lunch
Who should attend?
All business leaders along with their guests are welcome to attend. This event always attracts senior business leaders, CEOs from across the Lincolnshire business community, and it is open to CBI members and non-members alike.
If you are looking to develop prosperous new business relationships, share experience or entertain clients, this event is right for you. Book your place today. You can buy tickets for a table seating 8, small group or individuals.
With thanks to our sponsor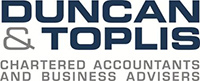 If you have any questions:
Please contact the Event Manager, Hannah Simmons.
Not a CBI Member:
Why not consider joining? See the benefits of becoming a CBI member
Terms and Conditions:
The Terms and Conditions for CBI events are available, here.
Committed to protecting your privacy:
We respect your privacy. For more information on how we are committed to protecting your privacy and data, please see our Privacy policy.