Description
Forge new connections, gain valuable insights from senior business and political speakers and entertain clients at the business networking event of the year in the North East of England.
You'll hear from CBI's Deputy Director-General, Josh Hardie, a senior representative from our strategic partner Natwest, as well as a high-profile external speaker, as part of a rivetting panel discussion.

By attending this event you will:
Enjoy a unique networking experience with over 300 senior business executives from across the region's business and political community, as well as the Local Enterprise Partnership

Hear from high-profile speakers across the world of business and politics

Have the opportunity to entertain clients and business associates at a fine dining experience, including a three-course dinner and accompanying wine

This event welcomes all business leaders and is open to members and non-members alike. If you are looking to forge new and prosperous business connections, entertain clients and celebrate business success, this event is for you.
Book your place today and join us at this flagship business event in the North East.
Dress code: Black tie
Our charity partner
All proceeds from our charity draw on the night will support the CBI Breakfast Clubs in Association with Greggs Foundation. These were set up to help primary school children get a nutritious start to their school day. If you would like to make a contribution by donating a gift for the draw please contact Lindi Wooding.

If you have any questions:
Please contact the Event Manager Roger Justin.
Not a CBI Member:
Why not consider joining? See the benefits of becoming a CBI member here.
Terms and Conditions:
The Terms and Conditions for CBI events are available here.
Committed to protecting your privacy:
We respect your privacy. For more information on how we are committed to protecting your privacy and data, please click here.
We are grateful for the support of our partners:
Strategic Partner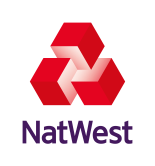 Corporate Partners