Description
This half day conference will take place on 13 June at Southwest College, Dungannon from 08:00 – 13:30, followed by a networking lunch. The event is supported by NIE Networks and South West College
CBI RURAL ECONOMY SUMMIT - supporting regional growth
How can we create a more regionally balanced economy in Northern Ireland where location is not a disadvantage to business?
Through informative discussion, we will highlight the barriers that are impeding business growth and feed these concerns into the Northern Ireland Industrial Strategy and Programme for Government. Through plenary and panel sessions, our speakers will explore the key operational challenges facing business in rural locations from exporting and achieving competitiveness to championing innovation and jobs/skills development. Click here for the full agenda
We are delighted to secure a fantastic line up of speakers from Innovate UK, Economic Advisory Committee, Ofcom, ASDA, NIE Networks, Devenish Nutrition, SW Regional College, Dale Farm, CDE Global and Telestack!
SESSION 1 | BEING GLOBALLY COMPETITIVE
The impact on UK trade with Europe will depend on the relationship between the UK and the EU after Brexit. There is now a greater need to be globally competitive with access to international markets. Representatives from Economic Advisory Committee and two major exporting companies
SESSION 2 | ACCELERATE GROWTH THROUGH INNOVATION
Innovation is one of the most powerful ways to drive business growth in today's challenging economic environment. Representatives from Innovate UK, Devenish Nutrition, SW Regional College and Dale Farm.
SESSION 3 | SUPPORTING GROWTH THROUGH INFRASTRUCTURE
World-class infrastructure and enabling industries allow products, people, information and capital to move around. Indecision and underinvestment is holding back business productivity. Representatives from Ofcom, ASDA, NIE Networks
Supported by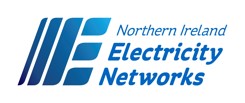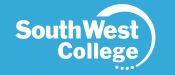 TO REGISTER
The event is designed for senior representativs of small and mediums sized businesses who participate within the rural economy. The event is free to attend.
For further information on CBI events, please contact
Anthea Savage, CBI Events & Marketing Manager | ni.events@cbi.org.uk | 028 9010 1106
Date and Time
Location
South West College - Dungannon Campus
Circular Road
Dungannon
BT71 6BQ
United Kingdom