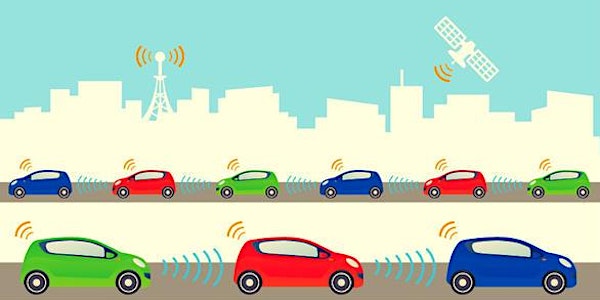 CCAV Research and Development Competition Briefing & SMMT CAV Forum
Event Information
Location
Congress Centre
28 Great Russell Street
London
WC1B 3LS
United Kingdom
Description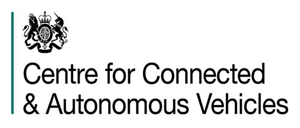 PLEASE NOTE THIS EVENT IS FULLY BOOKED.
There has been an overwhelming level of interest in this event and as such we are unable to offer any further places. If you would like to receive the post-event materials from this event, please contact natasha.sim@ktn-uk.org. The afternoon session will be webcast so if you would like to join this, please register here.
You may also be interested to know that there will be a central Government stand at LCV16 where Innovate UK and CCAV will be present. They would be happy to talk through the scope there and on day 2 Innovate UK has some time on the main stage to talk about this and the two low emission competitions as well.
Finally, we are looking at holding a smaller event for a number of competitions including this one on the 27th September in Sunderland. If this is of interest, please contact natasha.sim@ktn-uk.org.
In 2015 the Government announced a £100m Intelligent Mobility Fund for collaborative research and development into connected and autonomous vehicle (CAV) technologies to be administered by the newly formed Centre for Connected and Autonomous Vehicles (CCAV). In 2015/2016, £20m was invested from that fund into 21 R&D projects and feasibility studies following proposals made into the first Connected and Autonomous Vehicles Research & Development (CAV1) Competition, designed to stimulate developments in autonomous vehicles and connected transport systems. Separately, £10m is being invested by Innovate UK to improve efficiency and customer experience through the Enhancing the 'End to End Journey' competition.
As announced on 12th August, the second £30m Connected and Autonomous Vehicles Research & Development (CAV2) competition, being funded from Government's £100m Intelligent Mobility Fund, will open 22nd August 2016. Funding for this competition comes from CCAV (up to £30m) and Innovate UK (£5m). Click here for more information from the Innovate UK competition page and click here to download the competition scope.
This event will be an opportunity to hear about the scope of the second competition in more detail and the process for applying as well as an opportunity to meet with Innovate UK for 1:1 discussions about the competition. The event will also feature case studies from the first competition, short pitches from companies promoting their services/expertise and it will provide an opportunity to network and develop partnerships for the competition.
SMMT CAV Forum
On this occasion, SMMT is joining forces with C-CAV and Innovate UK to hold the quarterly SMMT Connected & Autonomous Vehicles Forum in conjunction with this briefing event. The SMMT CAV Forum is a cross-industry, multi-stakeholder forum involving automotive, a number of key adjacent industries, universities and the Government. It provides an opportunity for diverse stakeholders to share insights on emerging issues and find solutions to some of the more intractable ones in the development, testing and deployment of CAV technology and related services, including those in adjacent sectors.
SMMT CAV Forum participation is normally by invitation only, but on this special occasion participants of this briefing event who are not Forum members are also welcome to express interest in attending.
Draft Agenda
09:00 Registration
09:30 SMMT CAV Forum Session - Welcome from the Chair
Mike Bell, Global Connected Car Director, Jaguar Land Rover
09:35 Government Update and Outlook
Iain Forbes, Head, Centre for Connected and Autonomous Vehicles (tbc)
09:55 Are the Markets Ready for CAVs? Findings from the Automated Vehicles Index
Christian Burkard, Senior Consultant, fka Forschungsgesellschaft Kraftfahrwesen mbH Aachen
10:20 Technology Update
Selenium: a made-in-UK Milestone in Mobile Autonomy? - Dr Graeme Smith, Chief Executive Officer, Oxbotica
Solving the Million-kilometre Test Cycle Problem through Virtual Design Verification - Chris Reeves, Commercial Manager – Intelligent Mobility & Future Transport Technologies, HORIBA MIRA
10:55 Break & Networking
11:20 Welcome & Introduction to CCAV R&D Competition Briefing Event
Rob Furlong, Knowledge Transfer Network
11:25 Dissemination/Update of Driverless Car Projects
Autodrive
GATEway
Venturer
12:00 Elevator Pitches Session 1
12:40 How KTN Can Help
12:50 Government Delegation to USA
James Gillespie, Trade Advisor - East of England, Department for International Trade
12:55 Networking Lunch and 1:1 meetings
13:50 Elevator Pitches Session 2
14:20 CAV1 Project Case Studies
Intact - Simon Brewerton, CTO, RDM
UK CITE - Claire Lewis, Visteon
14:55 Connected Autonomous Vehicles Innovate UK Funding Competition (including Q&A)
Paul Gadd, Innovate UK
15:30 Innovate UK Competition Process (including Q&A)
Innovate UK
16:30 Close
Not able to attend? The afternoon session will also be available via webcast. Click here to register for the webcast.
Partnering: We will be making a one-to-one meeting facility available to delegates. Meeting Mojo enables you to book meetings with each other online, ahead of the event. This facility will open 2 weeks prior to the event and registered attendees will receive login details then. You can search or browse company/delegate listings, and request one-to-one meetings with other delegates which will take place at the event.

Registration: Places at this event are limited so please register your interest in attending as early as possible. All expressions of interest will be reviewed and you will be notified if you have been allocated a place 2 weeks before the event.
Supported by:


Date and time
Location
Congress Centre
28 Great Russell Street
London
WC1B 3LS
United Kingdom