Description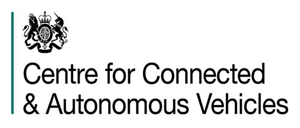 In 2015 the Government announced a £100m Intelligent Mobility Fund for collaborative research and development into connected and autonomous vehicle (CAV) technologies to be administered by the newly formed Centre for Connected and Autonomous Vehicles (CCAV). In 2015/2016, £20m was invested from that fund into 21 R&D projects and feasibility studies following proposals made into the first Connected and Autonomous Vehicles Research & Development (CAV1) Competition, designed to stimulate developments in autonomous vehicles and connected transport systems. Separately, £10m is being invested by Innovate UK to improve efficiency and customer experience through the Enhancing the 'End to End Journey' competition.
As announced on 12th August, the second £30m Connected and Autonomous Vehicles Research & Development (CAV2) competition, being funded from Government's £100m Intelligent Mobility Fund, will open 22nd August 2016. Funding for this competition comes from CCAV (up to £30m) and Innovate UK (£5m). Click here for more information on the Innovate UK competition website and click here to download the competition scope.

This event will be an opportunity to hear about the scope of the second competition in more detail and the process for applying.

Webcast Programme:

14:55 Connected Autonomous Vehicles Innovate UK Funding Competition (including Q&A)
Paul Gadd, Innovate UK
15:30 Innovate UK Competition Process (including Q&A)
Barry Shaw & Jessica Cook, Innovate UK
16:30 Close
Supported by: