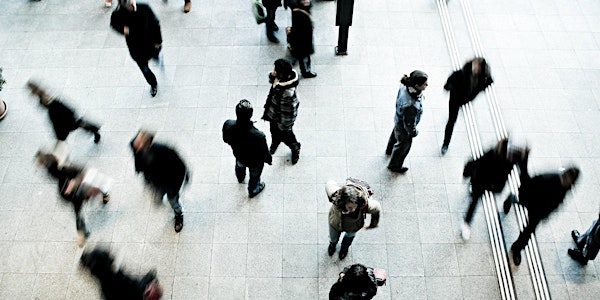 CCTPA Launch Event: Connecting the public sector with the latest technology
Sales Have Ended
Registrations are closed
Thank you for your interest. We're afraid the event is now over, but if you have any queries about what was discussed, or how you can find out more about saving time, cost and risk through our Procurement Frameworks, please get in touch with enquiries@cctpa.co.uk. We look forward to sharing another event with you!
CIPFA & CPRAS Technology Procurement Association's purpose is to connect all public sector bodies to available high technology
About this event
The CIPFA & CPRAS Technology Procurement Association (CCTPA) is a joint venture whose purpose is to connect all public sector bodies to high tech solution providers, via pre-vetted, compliant Frameworks and Dynamic Purchasing Systems (DPS).
Whether your immediate concern is urgent cost savings, sustainability or driving resilience in communities, or indeed all of the above, there are technology options out there, available right now, which outstrip traditional solutions.
The joint venture has already established a banking and financial services framework which is saving public bodies an average of 30% on banking and payment processing services.
A Green Technology DPS is also shortly to be published, with an expectation of making solutions available for requirements as diverse as cheaper, greener road repairs and personal identity management systems, which bring dramatic savings in terms of both money and carbon footprints.
Join us for our official launch on Tuesday November 30th, and find out how you can benefit from:
free CCTPA membership with no ongoing commitments
the existing Banking & Finance Framework
future opportunities for bespoke procurement – whatever solution you need, we will create the appropriate DPS or Framework
shaping the nature of how contracts are managed after the procurement award – e.g. monitoring costs, social value, service levels and environmental impact.
Hear from leading figures from across the public sector, sustainability specialists and those already providing solutions into public services to demonstrate how much they benefit society financially, environmentally and in terms of resilience.
And join our Green UK community for extra support reducing carbon footprints, protecting bio-diversity and engaging the wider community of local businesses and consumers.
CCTPA LAUNCH EVENT AGENDA
0900: Event opens
0905: Welcome address
0915: Marcus Baxby, CIPFA Head of Strategic Alliances
Marcus will explain CIPFA's drive to establish CCTPA and the key focus areas of supporting innovative procurement that improves financial resilience whilst providing centralised support for public bodies. There is a "perfect storm" in today's challenges – tackling climate change and the other UN Sustainable Development Goals (SDGs) whilst meeting unprecedented demand generated by Covid-19… all within the context of ever-increasing budgetary pressures.
0930: Richard Hallewell, CCTPA CEO & Guest (TBC)
Richard will give real life examples of technology solutions in action within the public sector, and demonstrate how public bodies can use these to make unrivalled savings, improve service levels and even create new income streams. Richard will also demonstrate how, by bringing technology into the procurement and contract management process, CCTPA can drive continuous efficiency improvements.
1000: Q&A
1010: Closing words (TBC)