Members of Ensemble Émigré discuss the story of the Jewish composer Robert Kahn and introduce their recordings, some of them world-premieres
About this event
Join Norbert Meyn, director of Ensemble Émigré and clarinettist Ingrid Pearson on Zoom as they launch their debut CD, showcasing the music of Robert Kahn (1865-1951). Entitled 'Leaves from the Tree of Life', the CD includes solo piano works, as well as chamber music and Lieder. Mathew Cosgrove, Director of Rubicon Classics, will introduce the label's philosophy presenting projects that are 'daring, different and creative'.
By the 1920s Robert Kahn was well-known in his native Germany, as a performer, and as a composer his output included Lieder, vocal and chamber music. In 1934 the Nazis expelled him from the Prussian Academy of the Arts because he was Jewish. Unable to perform or publish his music, Kahn withdrew to his country house in northern Germany and began writing a musical diary of solo piano music. In 1939, at the age of 73, Kahn emigrated to Britain with his wife Katharina. From his adopted country he continued composing the musical diary for piano. By the time of his death, in 1951, he had composed the staggering number of 1160 pieces. Pianist Danny Driver has chosen a sample of these for the CD.
The disc also features Norbert Meyn and Christopher Gould in a selection of Kahn's beguiling late romantic Lieder. Cellist Gemma Rosefield, with Danny Driver, performs Kahn's Romanze op. 25/1 for cello and piano. And, we're particularly excited that the CD includes the world-premiere recording of Kahn's dramatic and melodious Quintet Op. 54, performed by Ingrid Pearson, clarinet; Flora Bain, horn; Emily Sun, violin; Gemma Rosefield, cello and Danny Driver, piano.
Find out more about Ensemble Émigré: www.ensemble-emigre.com
Register now and don't miss your chance to win a free copy of the CD!
The event is free of charge. Please consider making a donation towards the Ensemble Émigré Recording Fund. Thank you for your support!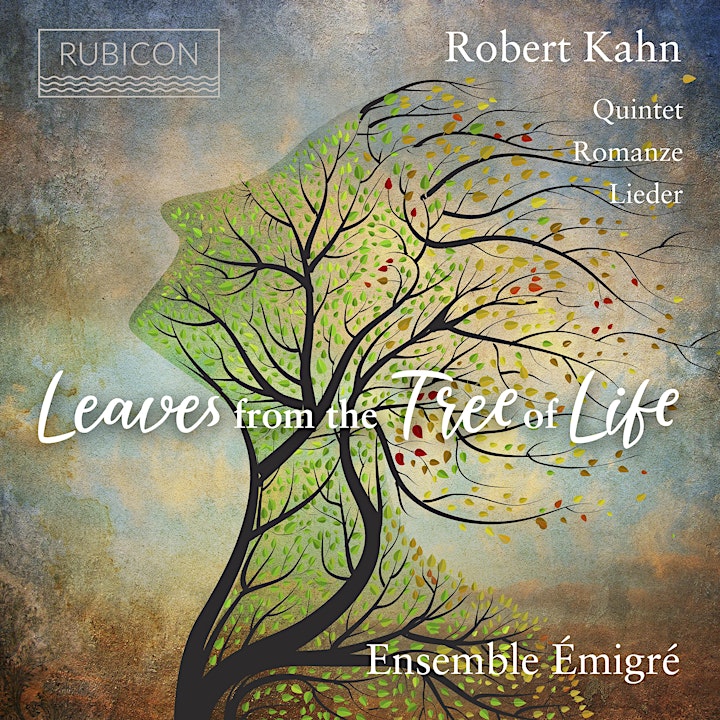 Click here to order the CD on Amazon.