CDKL5 Alliance - 5th International Research and Family Conference
Description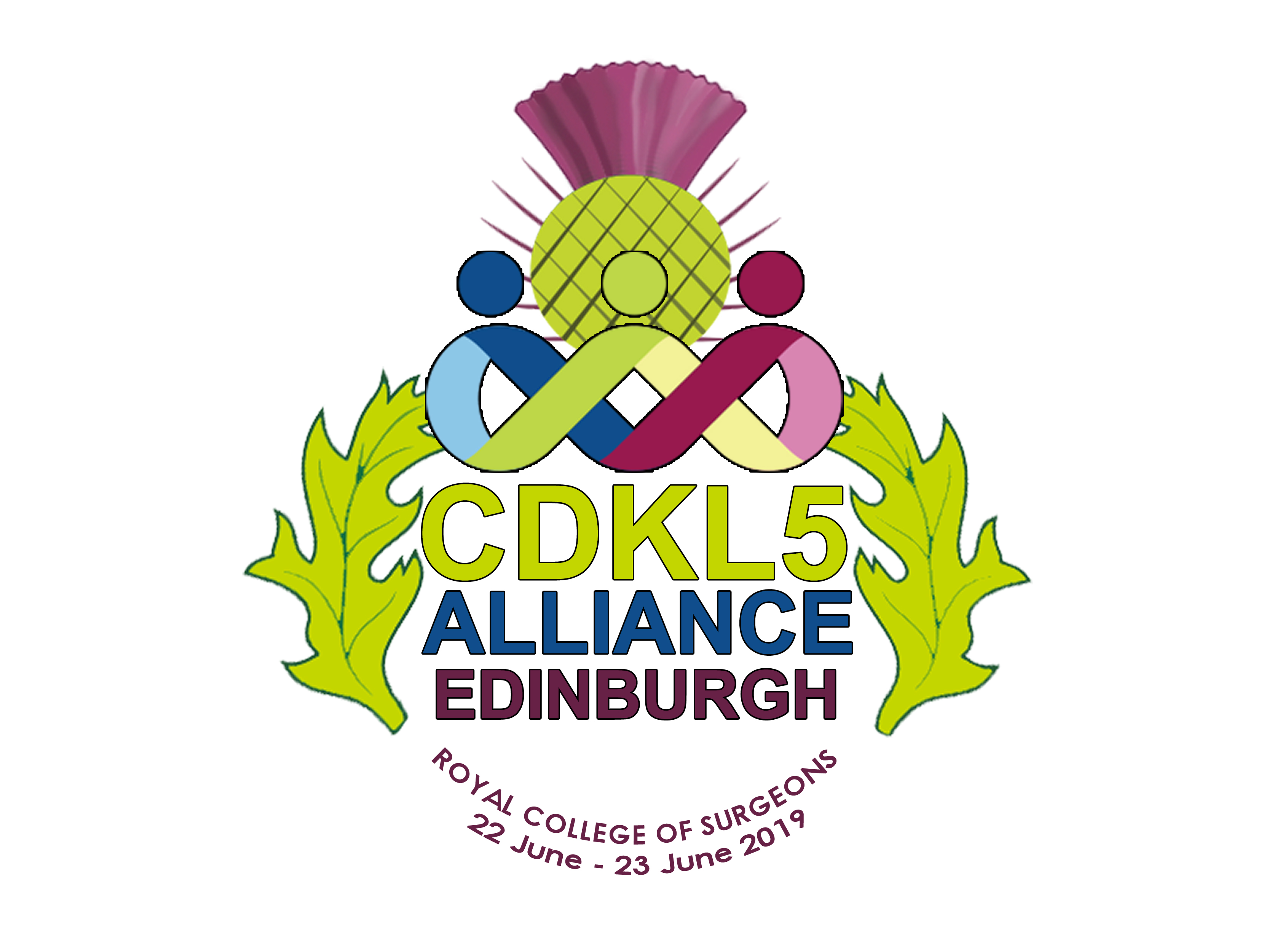 The CDKL5 Alliance are pleased to present the first CDKL5 Alliance Research and Family Conference. This is the 5th International Event of its kind.

The agenda will be circulated in due course. During then event there will be a pre-clinical, clinical and family stream as well as "CDKL5 Alliance World Cafe" which will give our entire community the opportunity to discuss what is important in tackling this devastating condition in a relaxed but structured way.

There will be a pre-registration event on Friday 21st June at the venue. You are also invited to attend a Science based ceilidh event on Saturday evening.

We have number of sponsors for this event and it is a great chance to meet them and also get up close with researchers, clinicians, pharmaceutical industry and families and most importantly all children living with CDKL5 deficiency.

Ednburgh is really busy during the weekend of the conference, and therefore hotels are filling up fast. Due to a large event already taking place that weekend we have not been able to secure accommodation in one hotel but there are many option in Edinburgh close to the Venue.
You can search booking.com using Nicholson Street, Edinburgh to search for hotels - but apartments are a really good option also. If you need assistance then please let us know.
If you require advice or assistant with booking accommodation for the event please contact the organiser, Carol-Anne Partridge at carolanne@cdkl5uk.org with your requirements in the first instance. Thank you.