A presentation by Jo Ruxton about the impact of plastic pollution on our waters, sea life and humans.
About this event
Humanscale's philosophy is to be accountable for its actions, from responsible sourcing and intelligent design, to minimising waste and considerate transportation. Our values - Sustainability, Simplicity and Longevity - are centred around making a net impact on Earth and our customers.
We are excited to be joined by Jo Ruxton, a passionate campaigner for the health of our oceans and an award-winning filmmaker. We invite you to join us at the Staverton Showroom for an insightful presentation by Jo, sharing her experiences and the global call to action required from governments, commerce and consumers to limit further damage to our glorious oceans and wildlife and actively encourage new behaviours.
JO RUXTON
Jo Ruxton is a passionate campaigner for the oceans, she started the first marine programme for WWF in Hong Kong and was a key advocate for the establishment of the first marine parks there.
Jo was a lead member of the BBC's diving team, involved in the production and direction of the underwater sequences for the first stunning Blue Planet Series. However Jo felt that the BBC neglected to tell the complete story, failing to discuss the issues of plastic waste in our oceans, so she began to work independently and produced the documentary feature, A Plastic Ocean. This award winning film was released in 60 countries to critical acclaim, and importantly inspired the BBC to include the vital topic of plastic in Blue Planet 2, which in turn catalysed mainstream awareness of the issue and contributed to changes in government policy
Jo co-founded the Plastic Oceans Foundation as a registered UK charity 10 years ago to help the fundraising process and to continue the legacy of the film through three main programmes, Science, Sustainability and Education.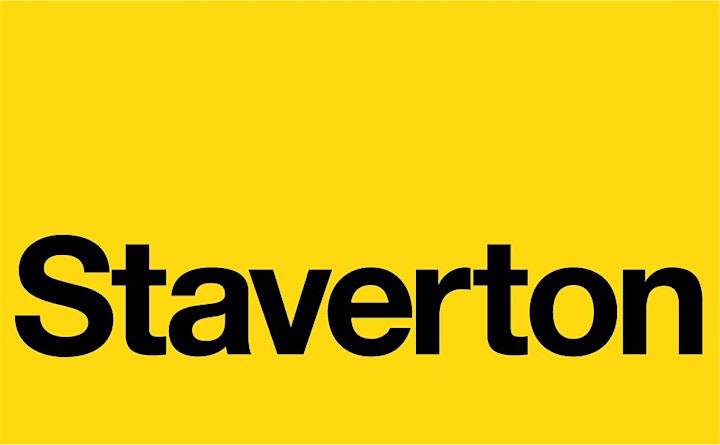 We are delighted to collaborate with Staverton on this event, where it will take place.
Staverton is pleased to announce that the opening of its new showroom will take place during the 10th anniversary celebrations of Clerkenwell Design Week (21st to 23rd May). The showroom, located on the ground floor at 17-18 Hayward's Place, Clerkenwell, includes furniture from all their main ranges as well as an array of innovative products to help clients find their ideal workspace solution. Staverton has put together a programme of events, workshops and talks to take place in the new showroom during each day of Clerkenwell Design Week. You can come and meet the artist in residence for the period – Richard Rochester – who will share his unique charcoal technique with visitors through workshops and talks.
Campaigner and former BBC producer Jo Ruxton will be telling us how we can limit further damage to our oceans and wildlife, and Workplace Consultant Steve Dobson, Head of Workplace Consultancy at Overbury, will be speaking about the benefits of biophilia – bringing nature into the office.
The week will be topped off with an invite-only showroom-warming party with food, drinks and entertainment.
If you'd like to come along, please email carlo@staverton.co.uk with your details.
More details on clerkenwelldesignweek. com/showroom/staverton/
Click here for more info on Humanscale's activity during Clerkenwell Design Week 2019
Organiser of CDW 2019 - Plastic Through the Camera Lens
Humanscale is the leading designer and manufacturer of high-performance ergonomic products that improve the health and comfort of work life. Committed to making a net positive impact on the Earth, Humanscale offers award-winning products that deliver performance, simplicity and longevity.