Description
CE Somerset Club has secured an afternoon visit to the HPC site on 2nd July. The visit will start at Cannington Visitor Park and Ride and from here the group will be taken to the Hinkley site for the Hinkley Point "C" site tour. The arrangements include a board room presentation in the North Office and the draft agenda is as follows:
13:30 - Meet Guide and HPC Driver at HPC Cannington park and ride - security checks to be completed before departure
13.15 - Depart for HPC
13.30 - Arrive at HPC, collect G4S Security Officer and travel to North Office Boardroom.
13.45 - Arrive at North Office Boardroom for presentation and refreshments
14.30 - Begin site tour
15:15 - Complete site tour and exit HPC
15:30 - Arrive back at HPC Cannington park and ride for safe onward travel
PLEASE NOTE THE FOLLOWING:
Mobile phones are allowed on site but can only be used in the visitor areas, your HPC escort will advise you on the day
Sensible footwear must be worn on site (please no high heels or open toed shoes)
Bags and personal belongings must be kept to a minimum - please could you leave these in your vehicles
Photo ID will be required to gain access onto site for everyone aged over 18 years. The accepted methods of photo ID is either a current passport OR a photographic driving licence. Failure to provide appropriate ID will result in site access being denied.
All visits are subject to site operations and EDF reserve the right to cancel, modify or postpone site visits at any time. The content of the visit and the permitted access time to site is at the discretion of the director.
The site visit is free but donations welcomed for Breast Cancer Now at:
https://mydonate.bt.com/fundraisers/hinkleypointvisits
How to get there:
There are two park and rides in Cannington. For Hinkley Point "C" you need to use the HPC Cannington park and ride and NOT the Rodway Fields park and ride which is for the EDF training centre only.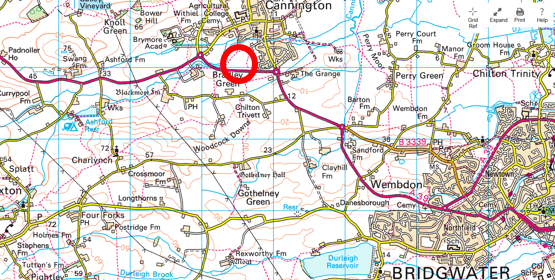 How to join CESW Somerset Club:
http://www.constructingexcellencesw.org.uk/members/join-club