Description
CEE's autumn symposium 2016 will highlight the diverse array of research conducted by CEE members and provide opportunities for discussion and mingling to foster collaborations across CEE institutions.
A series of 10 minute flash talks will cover topics from neurogenomics to palaeobiology to conservation and climate change, providing rich fodder for conversations over lunch, coffee, and wine. All staff, postdocs, and students are encouraged to attend to jumpstart the academic year and engage with other London-area researchers in ecology and evolution.
Speakers include:
Natural History Museum
Selina Brace - Recovering DNA from museum insect specimens
Ana Riesgo Gil - The 'omics' revolution hits the base of the metazoan tree: Diversity and evolution in sponges
Royal Holloway, University of London
Julia Koricheva - Forest diversity and ecosystem functioning
Steve Portugal - The good, the bad, and the ugly: who is really benefiting from travelling in groups?

Queen Mary, University of London
Angelika Stollewerk - Evolution of sense organs in arthropods
Lee Henry - The evolution of bacterial symbiosis with eukaryotic hosts

University College London
Seirian Sumner - Social behaviour: genes to phenotypes.
Jan Janouškovec - Dinoflagellates: evolutionary race to ocean dominance

Imperial College London
Austin Burt - Understanding selfish genetic elements

Royal Botanical Gardens, Kew
Bill Baker - Building the Plant and Fungal Trees of Life
Ester Gaya - Evolution of sunscreen in lichen-forming fungi'
Zoological Society London
Jinliang Wang - Development of population and quantitative genetic models for wild populations
Hannah Rowland - Evolutionary ecology of prey defences and predator learning behaviour

Royal Veterinary College, University of London
Monica Daley - Scaling of avian bipedal locomotor dynamics from quail to ostriches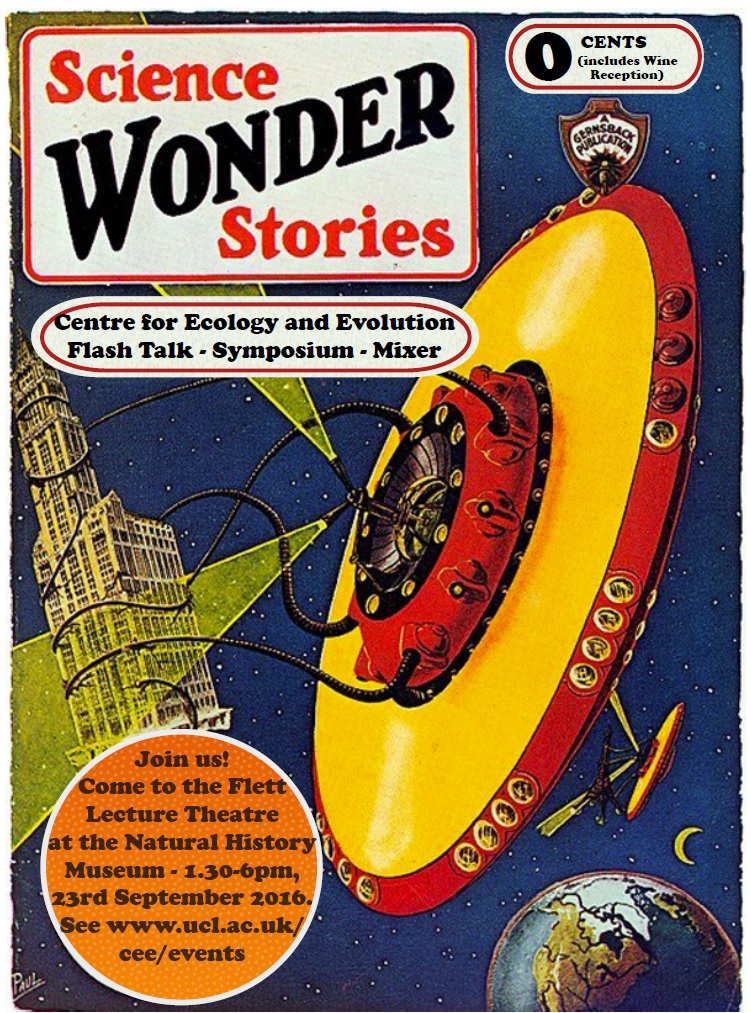 Organiser of CEE Autumn Symposium and Mixer 2016