Description

Lets talk Healthcare is the first of our free industry-focussed events, learning from seniors in the industry. Join us as our wonderful guests share tips on how to navigate the healthcare career.
Are you a starter in the industry or considering changing to join the sector or considering going into management from a clinical role? This event is for you! The following are a few of the benefits you will take away from the event:
Sharing of lastest industry information and developments and how it will affect those working in the industry

Career suggestions and guidance from experienced peers - common pitfalls to aviod

How to channel the minority strength in the industry

Make new contacts, building sector-related connections possibly securing useful referrals for the future.
Our panelists will include:
Andrew Nwosu - Regional lead for Allied helath Professions/Chair Diveristy and Inclusion Collaborative, NHSE

Makala Wellington - Deputy Integrated Care Director, Acute and Rehab Director, NELFT

Heather Caudle - Director of Nursing for Improvement, NHS England.

Edmund Nkrumah - Director of Performance, North Central London CCG

Janet Fyle (MBE) - Professional Policy Advisor, Royal College of Midwives
Other key speakers, contributors and special guests will be confirmed as and when arrangements are confirmed.
Cee4Bee run free educational and networking events for the BME community, bringing together African and BME professionals and entreprenuers from different fields. The hope is that we provide opportunities to increase the life chances of black Afro-Carribeans in UK. We create a free and safe environment to network in an evening full of inspiration, learning and sharing.
Our belief is that there are some members of our African and Carribean community who will thrive and succeed should more opportunities be available to them. Opportunities such as those presented by a good reference, an internal sponsor, a mentor or a coach, work experience, shadowing, success and inspiring stories from other community members and fairly affordable development programmes etc. Where these adults take the opportunities and succeed, they will be assured of an above poverty life and the children therefore born to those families will most likely be spared of a poor life start at least.
Past events provided opportunities for some to learn and develop skills, meet new contacts who have helped with jobs, mentorship, advices and more. One of such is an example where an attendee of our October 2016 event developed new connection during the event who helped with interview preparation for a Global law firm which was successful and now starting a new job in the new year. Listen to more feedback here from past events - YouTube Page
Remember, 'the best way to find yourself, is to lose yourself in the service of others' - Mahatma Gandhi. Come and receive whilst preparing to be a giver too!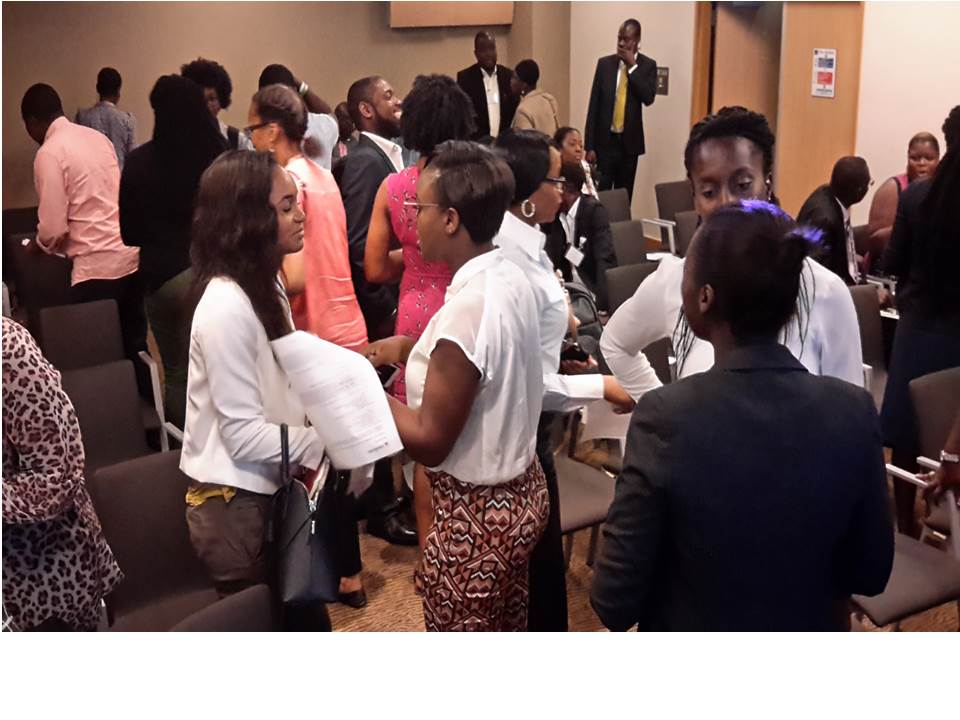 Connect4Better produces a variety of marketing and communications materials in an effort to raise awareness on our services and success stories. As such, we take photos and videos of stakeholders for usage in case studies, posters, leaflets, testimonials, newsletters, website and other outlets to promote what we do.
By registering, you give us full permissions to use the photo/video(s) and any personal information you provide to us in our marketing communications avenues. The photos/videos will not be used for any other purpose.
Event Sponsors - Demarie Apparels
SPONSORSHIP OPPORTUNITIES AVAILABLE - please contact info@cee4bee.com