Cee4Bee Networking Event - Black Africans Connecting 4 Better Life Chances
Description

Connect4Better (Cee4Bee) presents its 7th networking event; The just concluded July 2016 event was inspiring, thought provoking and impactful, you don't want to miss September!
We are very excited to invite you to our next FREE networking event which hopes to bring together givers and receivers for the purpose of improving the life chances of black Africans living in UK.
Join givers sharing their stories and giving helpful insights which should hopefully stimulate and encourage someone for success.
Key note addresses by:
BOLAJI SOFOLUWE, CO-FOUNDER ETK GROUP - Passion in the growth and development of value creating SMEs in Africa through global partnerships. Worked with over 300 clients in a range of sectors – IT, Education, Media, Construction, Oil & Gas Services and many other sub-sectors. Businesses within my portfolio currently have a joint value of over $3 billion.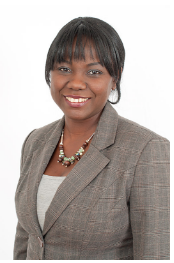 Learn more about Bolaji - http://www.etkgroup.co.uk/index-team.html
And
ANTHONY OSIJO MANAGING DIRECTOR AT CREDIT AGRICOLE -CIB - Globally experienced investment banker and financial strategist.
Learn more about Anthony here - https://www.linkedin.com/in/anthonyosijo
Also in the house
FOLUKE AKINLOSE MBE FRSA, Founder & CEO Precious - Awarded the MBE in the 2010 New Year's honours list for her services to the creative industries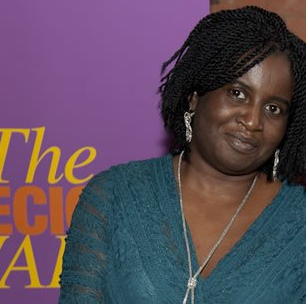 Learn more about Foluke - http://vizualize.me/foluke#.V4ZtE7srLIU
JOSHUA TEDAM - ICT Strategic Enterprise Architect NHS, YOMI ODUKOYA - Head of Quality Assurance - Wealth Management UK and EMEA, UBS Bank.
And others...
Remember, 'the best way to find yourself, is to lose yourself in the service of others' - Mahatma Gandhi. Come and receive whilst preparing to be a giver too!
Feedback and Testimonials
"I thought the event was excellent. The venue and speakers and refreshment was excellent".... Blessing Coaching
"I was very impressed with the whole event and think it's potentially the way forward in uniting "black people" and leaving a legacy of sorts for the younger generation" …. Oluremi
"You are all doing a great job!" ... Anonymous
"Keep up the good work".. Annonymous
"It was great throughout" …. Sola
"We should do more of these events" – Sam
"This is a different concept" – Henry
"If I knew it was this educative, I could have invited a lot more people" - Anna
"I have engaged with the techy guys to help with my production" – Mary
"Received help from another attendee with a new concept that helped me secure a job contract extension" - Abraham
"I was introduced to someone senior in my industry that helped to coach me in preparation for my job assessment".- Ebun
See testimonials blog from previous event - http://cee4bee.com/2016/03/13/it-is-beneficial-to-connect/ &
http://www.cee4bee.com/black-africans-in-uk/connecting-that-easy-and-very-useful/.
'Cee4Bee' is a non-profit initiative implementing intentional practical solutions including but not limited to hosting networking events and awareness campaigns to reduce poverty levels among minority black Africans living in UK. More info - http://cee4bee.com/