Description
IT'S TIME FOR THE OSCARS (a la Enterprise)!
Celebrate Enterprise is Enterprise! Education's annual celebration of success and achievements in entrepreneurship and enterprise amongst Kingston University staff, students and graduates.
Categories are as follows:
Staff Awards
Staff Enterprise Champion
Staff Social Entrepreneur of the Year
Staff Commercial Entrepreneur of the Year
Student Awards
Student Enterprise Champion
Top Team Young Enterprise
Most Entrepreneurial Student
Entrepreneur of the Year
Guest Speaker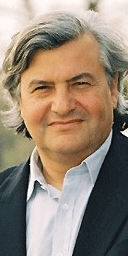 As part of our inaugural "Celebrate Enterprise" event, we invite an illustrious Kingston alumnus to share their story of entrepreneurial success.
This year's guest speaker is Charles Irving. Mr Irving is a Kingston graduate and is a founding partner at Pond Venture Partners, a technology venture capital firm based in London and California. He is involved in all aspects of the fund including deal flow, fund management, fund raising and some portfolio company issues. He was also active in import and export, shipping and then entered the World of oil trading when he joined Glencore.
Student Tradefair
The annual Young Enterprise tradefair takes place prior to the awards ceremony. The students will be showcasing their products from 12:00 p.m. to 4 p.m. We invite you to come and have a look at the amazing products the students have come up with this year!
The tradefair will be held in The KUSU social space.