A Certain Ratio, Man and The Echo, Seagoth and Ike Thomas - Celebrate Halton Music. Liverpool City Region Borough of Culture Music Festival
About this event
A Certain Ratio, Man and The Echo, Seagoth and Ike Thomas
( Limited Tickets to allow for social distancing, mask wearing advised and a negative Lateral Flow Test result. All proceeds to Celebrate Halton Music Festival)
Manchester Factory Records legends and postpunk heroes A Certain Ratio are co-headlining our main Celebrate Halton show at The Studio. Formed in 1978 with a core line up of Jez Kerr, Martin Moscrop and Donald Johnson, adding Tony Quigley, Denise Johnson and Matt Steele for touring and studio contributions. A Certain Ratio sounded like nothing else around them which led to Joy Division's manager Rob Gretton putting them in touch with Tony Wilson who was setting up the fledgling Factory Records.
Over the past few decades the band have influenced countless influential musicians from Talking Heads, LCD Soundsystem, Happy Mondays, Franz Ferdinand, ESG, Factory Floor, The Orielles, Sink Ya Teeth and Andrew Weatherall. Hailed universally as pioneers of what became known as "punk funk" thanks to the success of 'Shack Up' on both sides of the Atlantic, their sound is not easily pigeon holed and their influence can never be understated. The band introduced the avant-garde elements of funk, jazz, electronics, tape loops and technology to the pop song, wrapping it in a post punk aesthetic, adding great clothes and the coolest haircuts.
'Loco' is A Certain Ratio's latest album and comes fresh off the back of their most successful tour in over 20 years. "We've done the 40 year celebration thing," says Jez. "It's about the future now and where we're going next."
Man & The Echo is an eclectic and strange thing from Warrington, UK. Formed by songwriters Gaz Roberts and Joe Forshaw, Drummer Joe Bennett and Keyboardist Chris Gallagher, they released their eponymous debut album on James Endeacott's resurgent 1965 records. The album was quickly picked up by Steve Lamacq (BBC 6 Music) and John Kennedy (Radio X) and was named as "Album Of The Day" on 6 Music. The band headed out on their first tour of the UK, as well as being invited to perform on Billy Bragg's Leftfield stage at Glastonbury and playing other major festivals such as Kendal Calling, Reading & Leeds, Secret Garden Party and The Great Escape.Early 2019 saw Man & The Echo hit the road again, this time on a sell out UK tour supporting She Drew The Gun, as well as festival appearances at Dot 2 Dot and Tramlines. Then followed their second, critically acclaimed album 'Men of the Moment' in August 2019, produced by Raf Rundell and featuring artwork by Twitter sensation Cold War Steve. The first single from the album "A Capable Man" quickly gathered momentum and was added to the BBC 6 Music playlist. The band soon came to the attention of Neil Hannon of The Divine Comedy, who personally invited M&TE to support them on their massive UK and European tour in Oct/Nov 2019. The "Men of the Moment" UK tour would take place in February 2020, culminating in their biggest headline show to date at a sold out Band On The Wall in Manchester.
Support from growing popular local acts Seagoth and Ike Thomas
Seagoth: 20 year old British, alt-pop producer & singer/songwriter, Georgia Ochoa, emerged in the fall of 2019 with her debut single 'Internet Cafe'. This was the title track & first song to rise from the moody-mist of her sparkling EP released in February 2020. Georgia since released her new psychedelic, indietronica-style track 'Eternity' released in February this year. The track received Twitter support from actor Robert Carlyle & musician Andy Bell, introducing her music to a whole new spectrum of listeners. Seagoth's music wanders through the lo-fi dissonance of dream pop and the striking, synth melodies of indie pop, inviting us all into her brain with each song - "Swirling, hypnotic psychedelic pop bliss" - Gigslutz.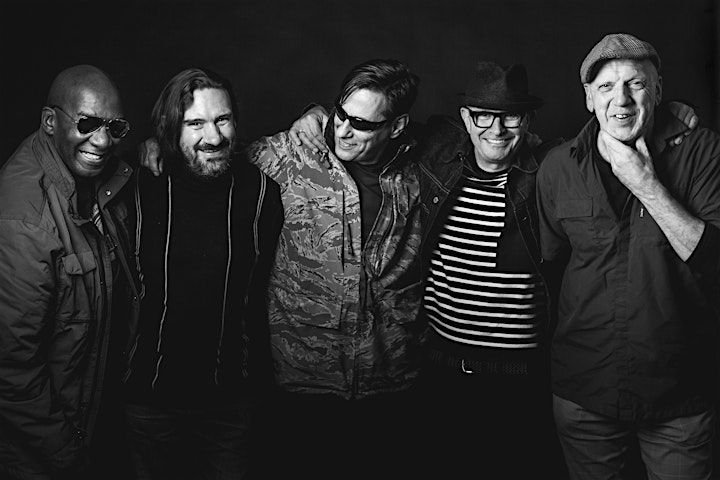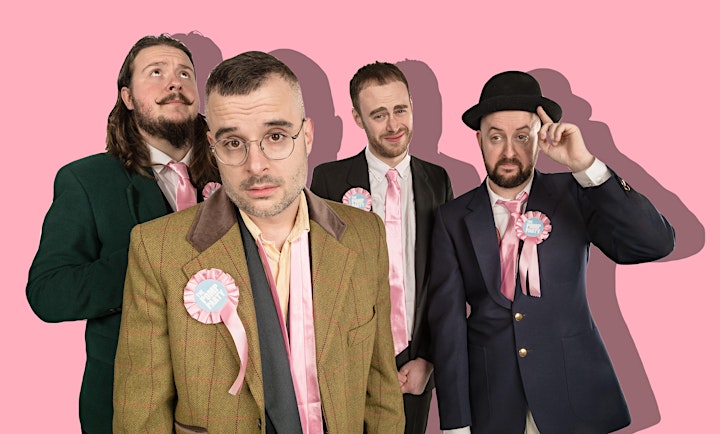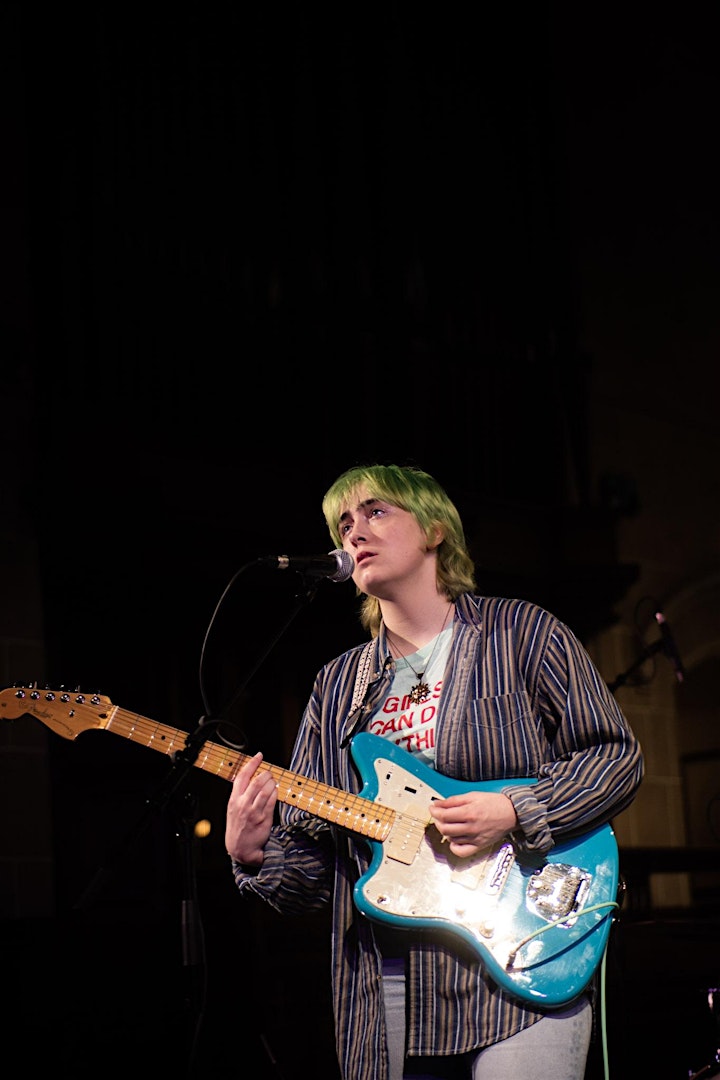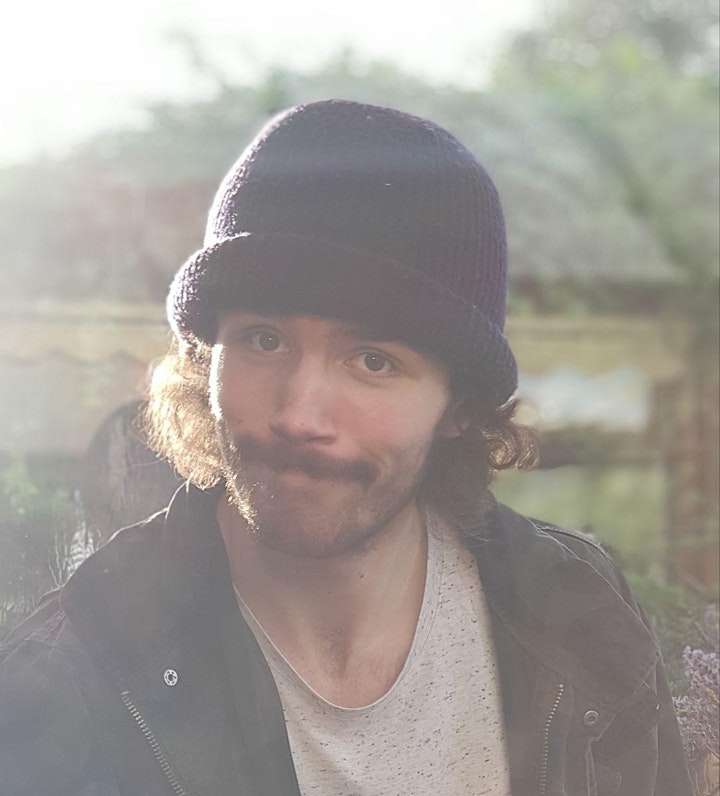 Organiser of Celebrate Halton Music A Certain Ratio, Man and Th