Description
We would like to invite you to The Gift of The Year awards evening at Spring Fair, NEC. Starting at 6.30pm, The Awards will be announced on Sunday 3rd February in Hall 20 on The Main Stage. The event is free to attend and we look forward to welcoming everyone from the home and giftware industry. Come and join us for a glass of champagne, networking with your peers and celebrating the winners in style.
To continue the celebrations, The Giftware Association is hosting a 'Curry Night' at Pushkar Indian Restaurant in Birmingham. The restaurant is based on Broad Street, in the centre of City and will begin at 8.30pm. Birmingham is home to the curry, so it would only be right to celebrate with our cities favourite dish. We would be delighted if you would join us. The cost to attend is £40 + VAT, which includes a three-course dinner and drinks.
Please note we will not be able to provide transport to the venue but buses, trains and taxis are readily available at the NEC.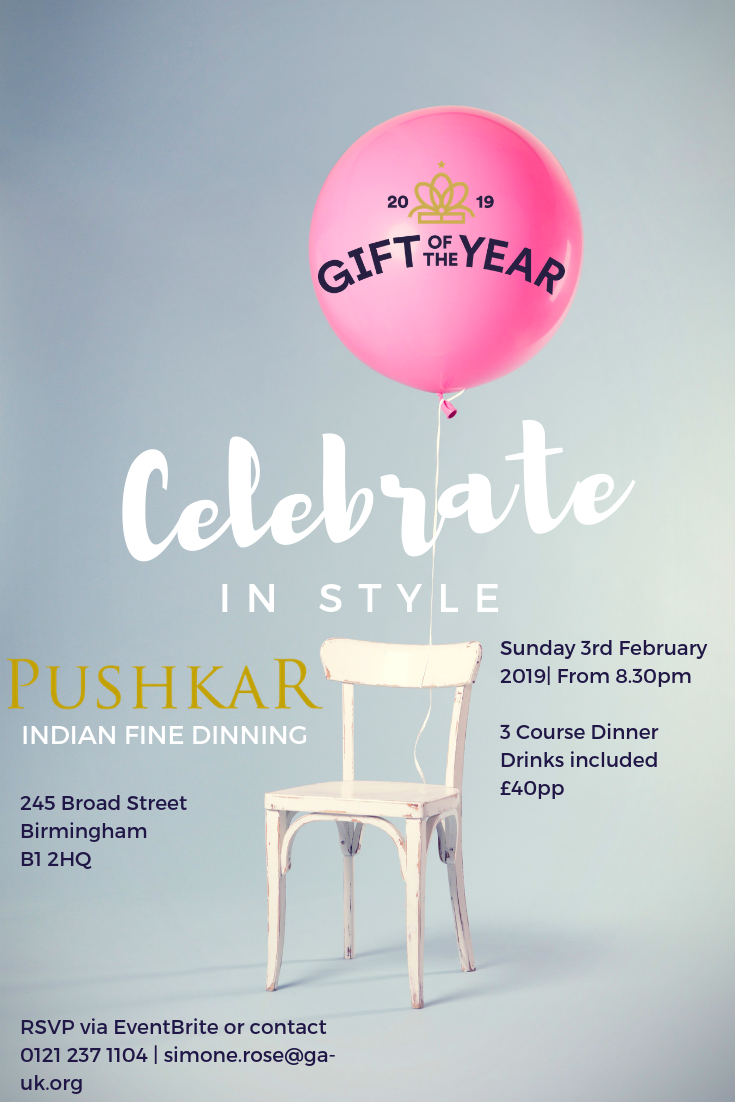 Organiser of Celebrate in Style - Gift of the Year Awards
The Giftware Association (the GA) is a national trade representative body and is the only UK trade association serving the gift and home industry. We recognise the remarkable talent and creativity of members ranging from retailers to suppliers, high street brands names to individual craftspeople and many others. Since 1947, the association's commitment has always been to help and support members and help them make money, save money and save time by offering a wide selection of services and support.