Sales Have Ended
Ticket sales have ended
Thank you very much for ordering your ticket. Your ticket price allows entry to both programmes. We look forward to seeing you on the 8th of March to celebrate International Women's Day with us. The Programmes will start promptly at 2pm and 7pm - please arrive 30 mins beforehand. Your Being Limitless TV Team
Sales Have Ended
Ticket sales have ended
Thank you very much for ordering your ticket. Your ticket price allows entry to both programmes. We look forward to seeing you on the 8th of March to celebrate International Women's Day with us. The Programmes will start promptly at 2pm and 7pm - please arrive 30 mins beforehand. Your Being Limitless TV Team
About this Event
We are so excited about our fabulous Celebration for International Women's Day event and the beginning of our BLTV World Peace Summit 2019!
We have two wonderful programmes on this day, each with its own incredible lineup of inspirational speakers and musicians, one starting 2-5pm and another 7-10pm for those of you who can't make the daytime event.
The ticket price covers entry to both events. We really look forward to seeing you there!
************
At the 2009 Vancouver Peace Summit the Dalai Lama—himself a Nobel Peace Prize Laureate—stated: "The world will be saved by western women". Not surprisingly, women throughout the west took his words as a call to action. Ten years on, as part of Being Limitless TV's World Peace Summit, we are celebrating International Women's Day by recognising how women of all ages are rising up and finding their vision and voice to make a difference in the world.
Join me Josephine Tyrrell and my very special guests Jyoti Jo Manuel, Stellar Fairbairn, Rita Hraiz, Claire Johnson, Jenny Lynne Sessions (Jen-ix) and Bethany Bilowus at the Hilton Brighton Metropole hotel's beautiful Ambassador Suite with video links from Stewart Pearce and other surprise guests. Be inspired to answer the Dalai Lama's call to stand for World Peace and take part in our filming as a member of our studio audience.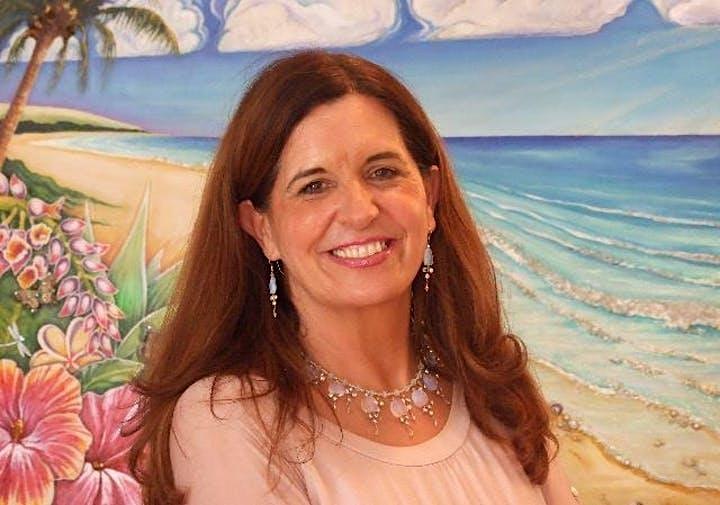 Josephine Tyrrell
Being Limitless TV founder Josephine Tyrrell, humanitarian, speaker, visionary and author of Being Limitless: How to manifest miracles in your everyday life will talk about the vision and the philosophy of creating this exciting new conscious TV platform for global thought leaders.
After a near death experience at the age of 4, Josephine's life was foretold by her angels, whose vision has guided her throughout her life. These angels told her that she would have many children and be a humanitarian. Now, the mother of seven sons, she has brought together her soul purpose of creating Being Limitless: a platform for conscious thought leaders to foster peace and enlightenment around the world.
FB: Being Limitless TV Instagram: beinglimitless.co.uk
E-mail: info@beinglimitlesstv.com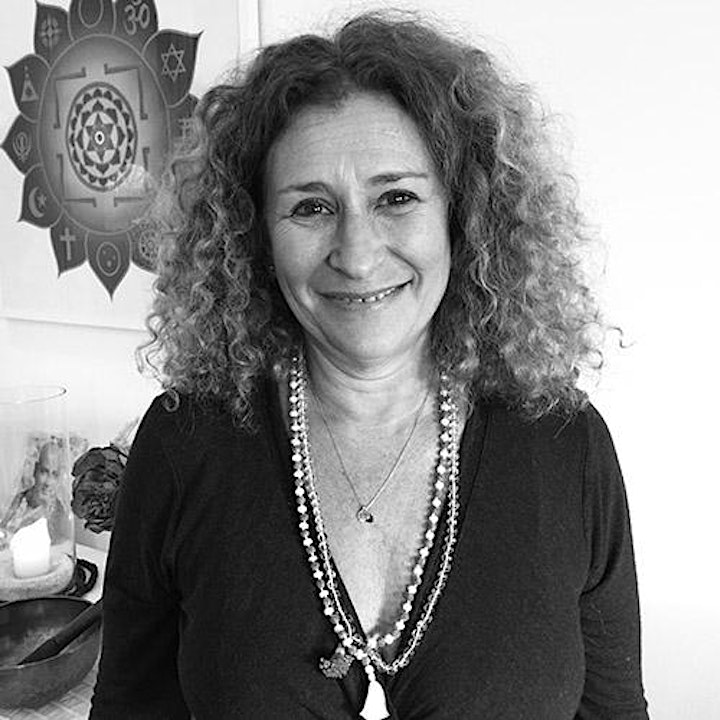 Jyoti Jo Manuel
Jyoti Jo Manuel is a humanitarian whose work with children and young people with special needs has reached around the world. She is the founder of Special Yoga a global organisation established to offer sustainable and scaleable therapeutic yoga programmes to parents, carers, educators and therapists. She believes that all children are special and deserve peace, joy and fulfilment of their potential and purpose.
www.specialyoga.org.uk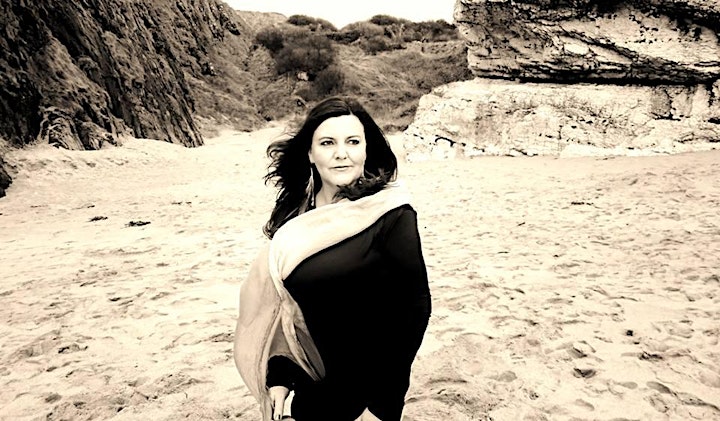 Stellar Fairbairn
Stellar has been singing professionally since she was 16 years old. She came runner up in a singer/songwriter competition for 7-Up in 1986 and ever since has been using her vocal skills in a wide range of genres. When she was 19 she was resident jazz vocalist at the Ritz Hotel, London with the Vile Bodies jazz orchestra. Spanning her almost 30 year career she has sung on many TV and cinema advertisements and has a repertoire of over 45 trad jazz standards. In more recent times Stellar has a passion for singing in ancient languages and sacred chants in the Divine frequency of 432Hz.
Her most notable accomplishment was in 2011 where she recorded her second album, The Sounds of Light, in the kings chamber of the great pyramid of Giza, Egypt. Whilst she was in the pyramid she mapped the interior resonance of the kings chamber and created an impulse response of the resonance which is now used by music professionals the world over and is an integral part of many Hollywood movie sound FX. This impulse response can be found on Altiverb 7.
She has been fortunate enough to work with some of the worlds best musicians, producers, musical directors and composers over the last 3 decades. Her passion is for the science of sound and the use of the human voice in sacred sites and spaces. She lives in Northern Ireland and regularly takes groups to various sacred sites on the Emerald Isle as well as France, Greece and Egypt. She has 9 released solo works and one of them is published by New World Music.
More recently Stellar has teamed up with German award winning composer Peter Ries and was a guest vocalist with his act Saint of Sin, which has been remixed by Toi Doi and the Conclave Records network. She also did a collaboration in Pythagorean tuning with Derrick Van Heerden called Divine Harmony, which continues to touch hearts the world over. Stellar is embarking on a new project with award winning film composer Craig Pruess who is pursuing the 432Hz mission with Stellar and various string orchestras as well as a new album which was recorded in France called "The Magdalene Codes".
She performed at the Puretone Resonate Festival last year in Spain, hosted by Youth (Martin Glover of Killing Joke) at Space Mountain Studios.
In November 2016 she was invited to sing at the Royal British Legion Festival of Remembrance, accompanied by the Royal Irish Regimental Band, at the Waterfront Hall, Belfast. Her style is unique and very distinctive with beautiful, silky, soothing, heart opening healing tones and also very versatile, as she can sing in any genre.
You can find all her solo works here. http://stellar1.bandcamp.com
www.stellar-music.com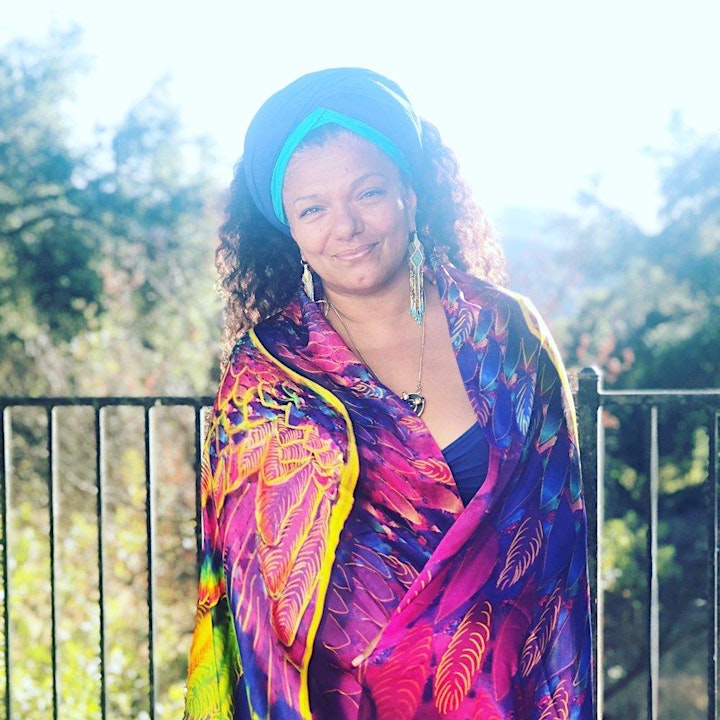 Rita Hraiz
Rita Hraiz is a Designer Artist and the founder of Rita Hraiz Mudra - sustainable Ethical Clothing. Each creation is made only from Soothing Silky Bamboo & 100% Pure Mongolian Cashmere.
Rita Hraiz abandoned a highly successful career as a fashion designer, working for Top Shop, Saks Fifth Avenue, Hennes and Hyper Hyper Hyper to look more deeply into the meaning of life and the true purpose of clothes design. Her work had been featured on the pages of Vogue and she had ticked all the relevant design goals off her 'to do' list; however she felt there was something seriously lacking in the way the fashion approached women. In fact her disenchantment was so great that she burned her portfolio and gave all her clothes away.
After that she moved to Glastonbury with her 4 children and wore only white for 5 years, in that time she evolved the template for her all embracing and vivid designs for women, inspired by the principles of colour therapy and her own work as an astrologer. Her clothes bring the magic and healing aspect of colour to the fore, sensually expressed through her choice of materials which include ethically sourced Mongolian cashmere, silk and linen, made by a close nit team of workers chosen by Rita in Nepal. Profits from both companies go to support a monastery in Nepal, via the Siddharta Foundation a UK registered charity which Rita founded.
Rita's work centres on her belief in the beauty and power of all women regardless of shape and body size , she sees her approach as going against the tide of the mainstream culture which objectifies and enslaves women. In her quest to fully understand femininity she has trained in many alternative therapies including, astrology, colour therapy and at a more esoteric level training in shamanism and Tibetan Buddhism. And so Rita turned full circle and returned to her first love; designing and creating clothes and as a result of all her years training in different alternative therapies she has come up with a breathtaking and unique collection. Made with natural fabrics, such as high quality, Mongolian cashmere and 100% pure silk which are sourced and produced to high ethical standards, Rita has taken her understanding of right intention and infused her clothes with love. Every garment is designed to spiritually uplift the wearer through the use of colour.
MUDRA Conscious Clothing for Awakening Women
Awards: Best Ethical Brand at Pret a Porter 2008
Eco Luxury Designer Cashmere Clothing and Bamboo clothing inspired by colour therapy at a price you can afford.
http://www.mudracollection.com
www.ritahraiz.com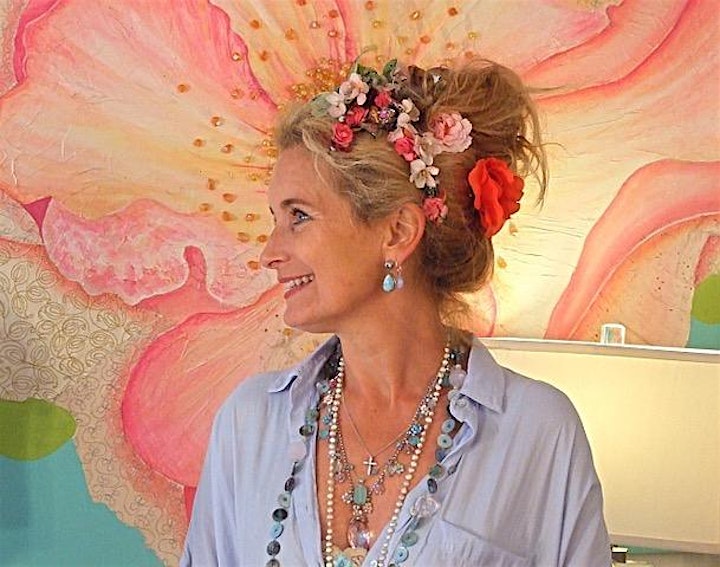 Claire Johnson
Claire was born in the U.K and worked as a Fashion designer with a Masters Degree from The Royal College of Art in London. As well as living and working in Italy and Australia Claire has travelled to many distant places and visited many diverse cultures, which have inspired her imagination, creativity and spirituality.
Twenty Five years ago whilst visiting a Native American Pueblo in New Mexico called 'Taos' Claire spontaneously started channelling a stream of Higher consciousness. She has been receiving beautiful poetic guidance ever since and her book "One From The Heart" has sold thousands of copies touching the hearts and minds of people all over the world.
For the past 20 years she has been painting visionary images and writing inspirational guidance from her family home in Sussex.
Her paintings speak eloquently in the silent language of colour and pattern and texture. They are lovingly crafted and embellished with precious gems and treasures from the natural world. They work as aids to meditation conveying a sense of wonder and awe, interfacing current reality and the magical inner realm of all possibility where LOVE and PEACE exist in a beautiful divine harmony ~
www.clairejohnson.world
info@clairejohnson.world
Instagram: Claire_Johnson1212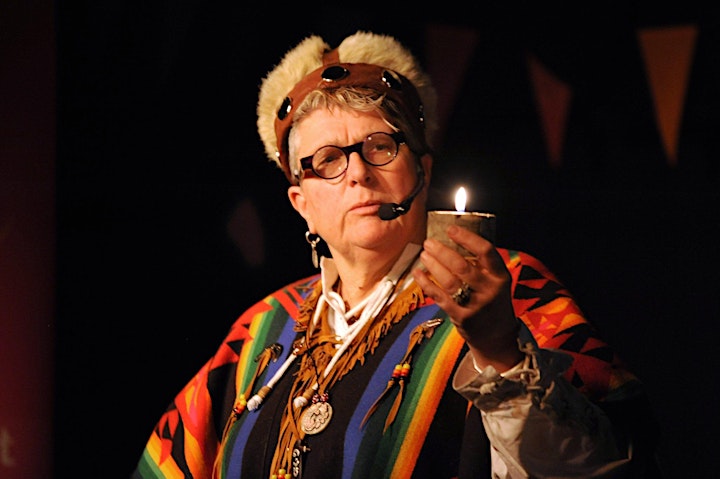 Jenny Lynne Sessions (Jen-ix)
Jenny Lynne Sessions. (Jen-ix): is a Creative Catalyst for Change and Transformation, a visionary and 'bridge between worlds'. She has been involved in the healing arts for over 25 years.
Jen-ix is a transpersonal psychotherapist, personal empowerment coach and dynamic group facilitator. She is an inspirational speaker, artist, poet and firewalk instructor. She loves to work 'outside the box' and so is currently engaged as a radio broadcaster, presenter and a Global Ambassador for Being Limitless TV and is a founding member of the Being Limitless Team.
Widely recognised as a natural born Shaman, a highly attuned spiritual healer and teacher. She is a conduit for medicine songs and higher guidance honouring the interconnectedness of all life and the power of connection with nature.
Through her unique connection with voice and drum, she is able to harmonise discordant energies within the land through healing transmission. This sonic process, is also seen to activate and liberate significant healing results within a person's energy field and opens multidimensional doors through which to journey.
In the year 2000 she was adopted into the Red Bead family by Dr Jim Gilihan (Tatanka Scar) (Cherokee/Lakota) a peace keeper between tribes, 4th carrier of Sitting Bulls' original pipe.
She was honoured to carry a 'Canupa', sacred medicine prayer pipe. She has journeyed with many significant, elders, shamans and leaders and within many different wisdom traditions. " I am humbled and joyful to say 'It is the wisdom of the elders' that underpins my extensive work".
A powerful alchemist, Jen-ix will meet you where ever you are on the road of life and facilitate the relinquishing of who you think you need to be in order to find your limitless truth. She helps you discover your missing 'Piece/Peace', find your authentic voice and celebrate life.
'Where the light comes, darkness shines'. In 2009 Jen-ix stood on the cusp of life and death with a severely fractured spine. She knew she had been called to make a choice to recommit to life fully, to trust and love herself enough to bring herself home. To deliver her gifts, fulfil her soul purpose, turn trauma to treasure and become her own medicine for the benefit of all. This is what she teaches and it begins by developing the 'art of connection to source', and a willingness to 'listen to your heart'. No negotiation! It is her calling to support people to listen to their heart, become their own medicine and help heal the earth. To turn trauma to treasure, restore balance and equilibrium, become sovereign and shine.
Using her unique ability to engage people and activate healing whether that is in corporate or medical environments, in small and large group settings, private consultations or bespoke encounters. Jen-ix brings people into instant resonance with themselves and one another helping them remember the power of community, prayer, purpose and presence.
"I honour the tremendous healing power of humour! Together as one we are strong, when we can welcome ourselves we belong"
You are invited to join:
A Circle of Feathers, The Power of Community and Spirit a monthly opportunity to strengthen your ropes of connection, heal what's broken and benefit the earth and humanity.
https://m.facebook.com/acircleoffeathers/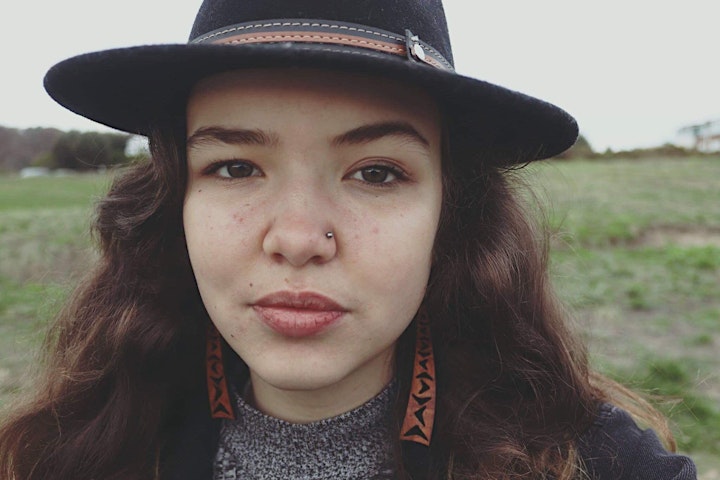 Bethany Bilowus
Bethany Bilowus is 15 years old. She is dedicated to raising awareness about the vital need to preserve sacred places all over the world. She is a strong advocate for the protection of Mauna Kea the sacred mountain of Hawaii.She is a social media manger for Mauna Kea Education and Awareness.
Recently Bethany brought over 600 people together from over 40 countries and states, in a collaboration of global support - a video entitled "My Mountain: The Collective Prayer", for which Bethany had the creative concept and did the full video production.
In 2019, Bethany is walking 1000 miles to raise awareness and show support for the project Mauna Kea movement. She is making a documentary of her journey which has been accepted for the John Muir Environmental Award.
Bethany has been home-educated her entire life. She loves horses, travelling and playing the guitar.
Instagram: loveletterstohumanity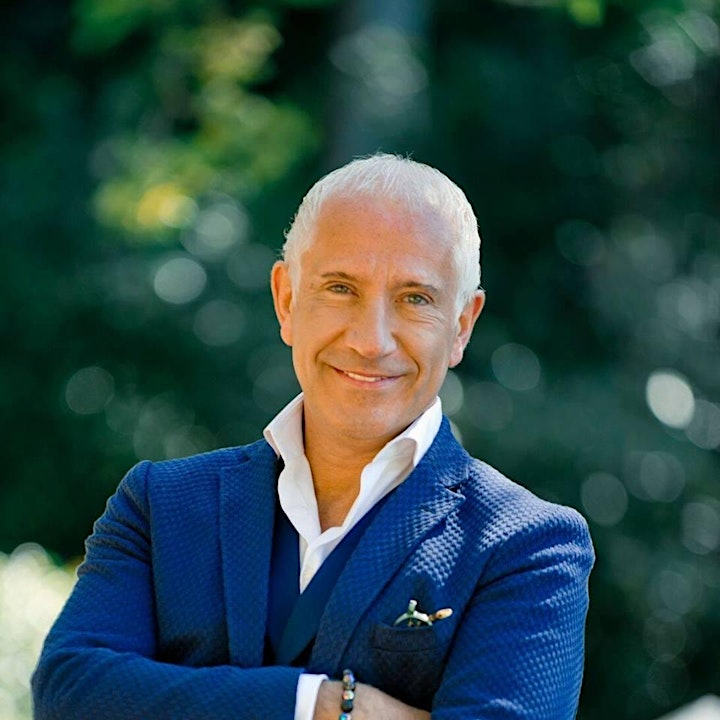 Stewart Pearce
Stewart Pearce is a Master of Voice and Corporate Presentation Coach who finds and liberates the authentic power and presence in the world's most extraordinary people. Stewart has practiced as a professional Seer for over thirty years, giving soul, and psychic readings with the fullest scope of his compassionate intuition, and spiritual wisdom. Some people call his gift Clairvoyance, some Angel Whispering, and some perceive him simply as a healer. In all, Stewart functions as an Alchemist, transmuting the negative patterns of behaviour that lead to physical and emotional chaos, into a positive, loving, joy filled experience of life – all ill is simply moved into the light!
Stewart's facility developed during childhood, also through forty years of experience with the major Wisdom Keeper traditions, and from a Divine transmission that took place in 1987, when he met twelve Angelic Orb Beings known as the Angels of Atlantis.
The Voice of Change:
www.stewartpearce.com
www.theangelsofatlantis.com