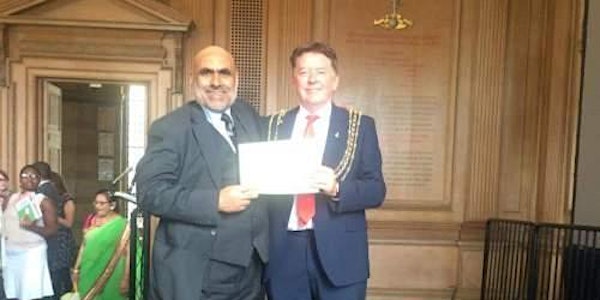 Celebrate three years of progress with ICRAA
Location
ICRAA
3 Shakespeare Grange
Leeds
LS97UA
United Kingdom
Description

ICRAA turns three years old on November 20th. Established in 2013 as a charity in England and Wales. Come and learn about our work in Afghanistan/Pakistan.
There are currently an estimated 2.5 million displaced Afghans. Recently there has been increased pressure from Pakistan for Afghan refugees to leave. The security situation in Afghanistan is day by day worsening.
We will discuss the needs of the Afghan people and how we can help them under the logo of ICRAA. We are also looking for volunteers to help us find a potential donor for the ICRAA peace conference for Afghanistan to be held in June 2017.
There will also be a presentation from Yorkshire Air Ambulance Charity (YAA) and Doctors Without Borders (MSF).
Light refreshments will be served. This celebration will be hosted by Dr Sanaulhaq Ahmadzai in Leeds.
Date: November 20, 2016
Time: 4:00pm - 6:00pm
Contact:
Dr Sanaulhaq Ahmadzai
Chairman and Trustee
International Committee for Rehabilitation Aid to Afghanistan (ICRAA)
Telephone: +44 (0) 752 985 7209