CELEBRATE WORLD WHISKY DAY WITH GLENFIDDICH GRAND CRU - FREE
Celebrate Work Whisky Day with Glenfiddich Grand Cru, an exclusive evening hosted by Mark Thomson
About this event
An exclusive evening hosted by Mark Thomson, guests will be treated to the first showing of Grand Cru from Glenfiddich, the World's Most Awarded Single Malt Scotch Whisky.
Daring and unexpected, Grand Cru encapsulates the very spirit of luxury and craftsmanship of Glenfiddich while surpassing the very notion of Single Malt, as it sets out to redefine moments of celebration through a new and extraordinary drinking experience.
Created for the non-conformists, it has been uniquely crafted as a surprising delight, at every sip, for those tearing up the rule book and who want to celebrate big life moments in a whole new way.
About your instructor:
Mark Thomson is the Glenfiddich Brand Ambassador to Scotland who'll be hosting this exciting session. He will talk you through an exclusive expression that's been matured for 23 years and elegantly finished in rare French cuvée oak casks, it fuses together the finest flavours from Scotland and France to create a true taste of luxury to be enjoyed with others.
Joining a virtual experience: Our Virtual Experiences will take place via Zoom. We'd recommend using a laptop or desktop if possible to make it easier for you to take part. Two days before your Virtual Experience, we'll send you full details on how to join.
You'll need to be a My John Lewis member to book a ticket to this event. If you aren't a member, it's easy to join. Simply click here to get started.
Please note we may record this session for internal purposes only.
Please note T's and C's apply.
Please return to Waitrose Cellar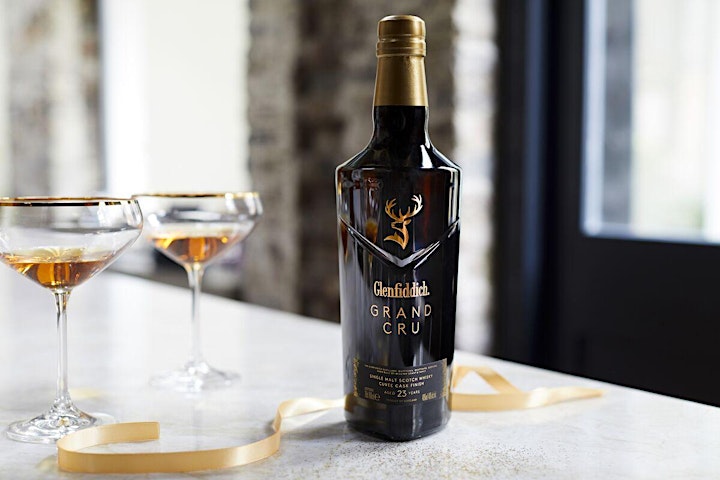 Organiser of CELEBRATE WORLD WHISKY DAY WITH GLENFIDDICH GRAND CRU - FREE