Description
Celebrating 100 years of the RAF
Join us for a special event to mark the 100th anniversary of the founding of the Royal Air Force.
Our one-off event includes:
Exclusively-organised Boundless event: RAF 100th anniversary gala evening in the company of ex-Flight Commander & Tornado pilot Michael Napier and WWII Lancaster bomber pilot Rusty Waughman

Private viewing of the Royal Air Force Museum Hendon and admission to the new Centenary Wing (due to open to the public in July 2018)

Drinks reception under the wings of a Lancaster Bomber with veteran Lancaster pilot Rusty Waughman

Q&A with Michael Napier and a signed copy of his book The Royal Air Force: A Centenary of Operations*
Michael and Rusty will be joined by ex-Short Sunderland airframe mechanic Denis Williams

Dine underneath a magnificent 1944 Short Sunderland, one of the key flying boats used during Second World War operations

Complimentary event photographs

From £99** per person
The RAF is the oldest and longest serving air force in the world and 2018 marks its 100th anniversary. To celebrate this historic occasion, Boundless have organised an exclusive event at the RAF Museum in Hendon. This one-off VIP gala dinner will also give you the opportunity to view new state-of-the-art exhibitions First 100 Years of the RAF and Now and The Future.
The evening will begin with a drinks reception in the museum's Historic Hangars under the wings of a Second World War Lancaster Bomber alongside famous aircraft such as the Spitfire and Tornado and other feats of aviation technology. Guests will then move to the newly refurbished Hangar 1 to dine beneath the wings of a magnificent Short Sunderland flying boat. This particular aircraft was launched in 1944 and made 11 operational flights – during the evening you'll have a chance to step on board to get a real sense of what it was like to be a crew member on this fantastic plane. There will also be live music from the era and a professional photographer will be on hand to provide complimentary souvenir pictures of your evening.
Guest speaker will be Michael Napier, who joined the Royal Air Force in 1978 and qualified as a fast-jet pilot in 1985. Flying Tornados, his military career encompassed both the Cold War and operations over Iraq after the Gulf War. On leaving the RAF in 1997, he joined British Airways and has gained over 15,000 hours' flying experience. He has written for a variety of aviation magazines and is the author of numerous books, including his latest title The Royal Air Force: A Centenary of Operations. Michael will be joined by Rusty Waughman, a former WWII Lancaster Bomber who flew a full tour in 1944. He was just 20 years old when he flew his first sortie during the Battle of Berlin in 1943, after which he was posted to No 101 (Special Duties) Squadron at Ludford Magna, Lincolnshire. We are also pleased to announce the addition of Denis Williams - having spent three years working on Short Sunderland flying boats at RAF Seletar, Denis is the perfect person to give you an insight as to what life was like on board the unique aircraft.

The RAF Museum London has undergone a recent transformation with a multi-million-pound investment programme, which includes a series of new permanent exhibitions opening in the summer of 2018.
Dress code: Smart.
* Please note that group tickets (Tickets for Two and Tickets for Four) receive ONE book per 2 tickets. If you require a book for each attendee than please purchase individual tickets (£110) rather than group tickets
** Based on a ticket for two at £198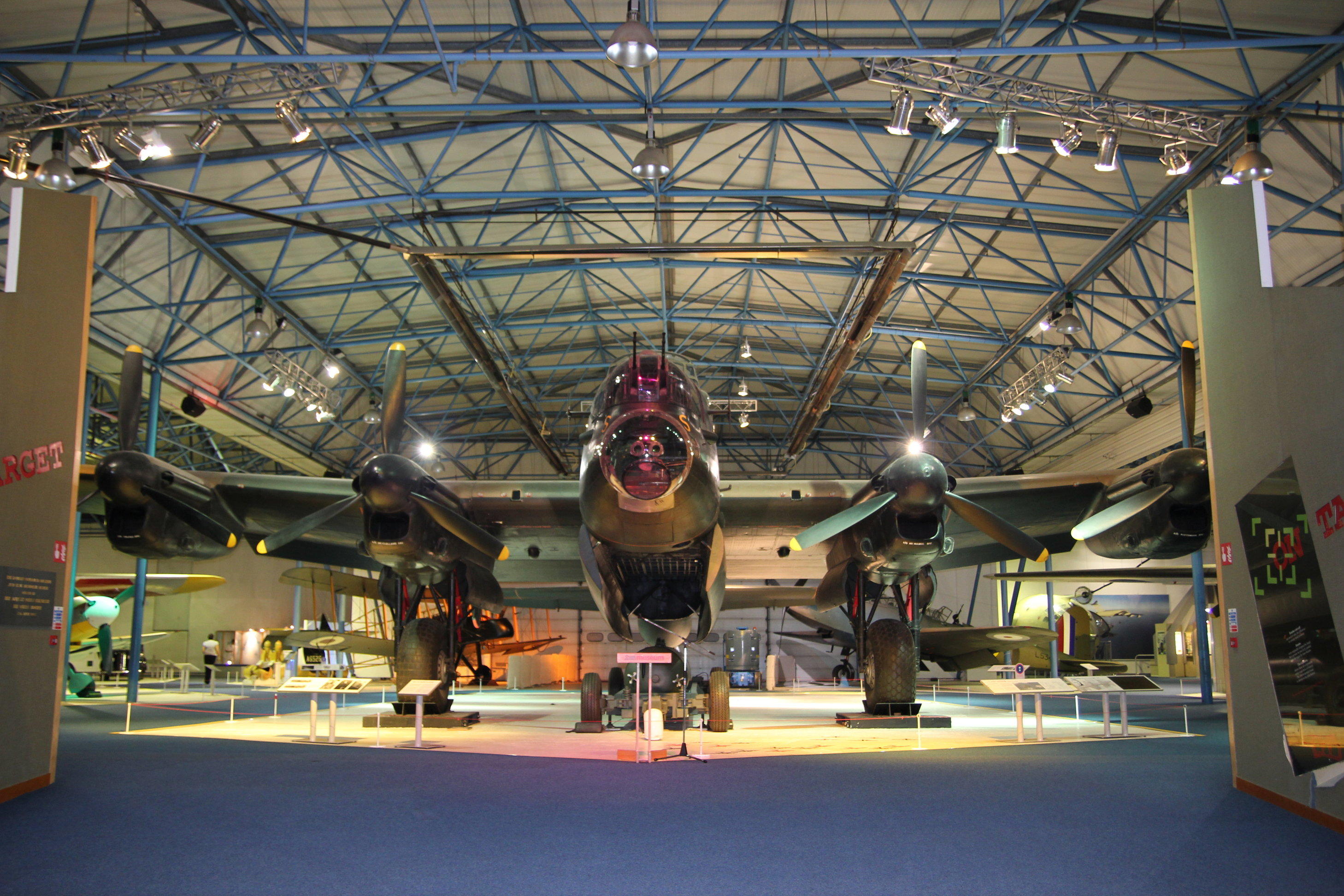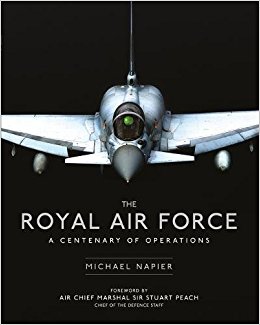 FAQs
How and when will I receive my ticket(s)?
The tickets will be emailed to you immediately after placing your order.
Please note that we use Eventbrite for ticketing. If you would prefer to book tickets over the phone, please call us on 0800 66 99 44.
Is parking available?
There is free on-site parking, signage will direct you to the designated area at the venue. Alternatively, if travelling by public transport, the nearest rail station is Mill Hill Broadway which is approximately a 15 minute walk.
Where will I be seated for dinner?
A seating plan will be in operation and each table has space for ten or twelve people. For bookings of ten or fewer people, we will guarantee seating is allocated together. If you have friends or family who have bought tickets on a separate booking, please e-mail us at domore@boundless.co.uk so that we can allocate your seating together.
What is the dress code?
Smart, although this is not a black tie event.
What food and drink is included in the price?
There will be a welcome drink (wine or alcohol-free) upon arrival followed by a two-course dinner (vegetarian option available) with wine and water. Tea and coffee will be served after the dinner and additionally a cash bar will be available throughout the event. Unfortunately the bar is unable to take card payments.

If you have any allergies or other specific dietary requirements such as lactose free, gluten free or vegan, please specify during the booking process.
What are the timings for the event?
Attendees can arrive from 7pm and the event will finish at approximately 11pm.
Is there a cloakroom at the venue?
There is an area at the venue to leave coats, bags and personal belongings. These are left at the owner's risk.
Do I get a signed copy of the book?
Yes, however, the number of books you will receive depends on which tickets you purchase:
Individual Tickets
Individual Tickets (£110 each) - You will get ONE signed book per ticket
Group Tickets
Tickets for Two (£99 each) - You will get ONE signed book per TWO tickets
Tickets for Four (£99 each) - You will get TWO signed books per FOUR tickets
If you require a book for each attendee, please purchase individual tickets rather than group tickets.
If I purchase a ticket and then cannot attend the event am I entitled to a refund?
We cannot offer any ticket refunds, however you can pass your ticket on to a family member or friend.
Is there disabled access to the venue?
The venue is wheelchair accessible throughout.
Can I take photographs of the aeroplanes?
You are allowed to take pictures of the exterior of the planes throughout the evening and the interior of the Sunderland. Photographs must be for personal use only and commercial photography of any kind is strictly prohibited. Access to the interior of the jet is only available before the dinner and all attendees will be given a set amount of time inside the aircraft. The timings will be managed by the hosts situated outside the aircraft. It is not permitted to sit down on the aircraftseats or to take food or drink onto the aircraft.
Images used with thanks to the trustees of the Royal Air Force Museum.