Celebrating Business Connectivity & Success(CBCS)-VI
Description
THE INTERNATIONAL BUSINESS CONFERENCE

Celebrating Business Connectivity & Success(CBCS) VI
14th Year of Amaka Ya Bwingi Business Network Forum
COME AND NETWORK AS YOU PITCH YOUR BUSINESS TO OPEN UP NEW MARKETS IN
THE UNITED KINGDOM & AFRICA.
Short Business Presentations and Show Cases.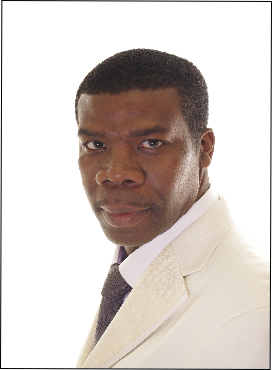 Featuring Keynote Speaker: Dr John Lukomona Ph.D,"A front line leader in building Entrepreneurs to develop bilateral links between the UK and Africa through micro novel networks". A founder of Amaka Ya Bwingi Diaspora Business Network.
John is an educationist, CEO of West Midlands Open College, who has inspired many a people from all walks of lives to enter the world of business through knowledge transfer and family skill developments. He has liased with High Commissions and Embassies of various African countries in London supporting the Diaspora communites to engage and promote initiatives that have brought community cohesion and forstered investment accross Africa. There are special case studies on Zambia,Ivory Coast and Nigeria. John has helped upcoming investors to export their ideas, and products from Africa into Europe and vice versa. A motivational speaker John has spoken at various foras; Birmingham City University, Training Kings, Business Council For Africa, British African Business Alliance, Midlands Business Networks, Parry building products events, House of Chiefs in Zambia, Zambia High Comission London for youth empowerement, Amaka Ya Bwingi Business Networking meetings, Botswana Business Meetings, Tanzania Diaspora Conference in Birmingham and more". Come and be inspired.
YOU WILL HAVE AN AUTOMATIC SLOT TO PITCH YOUR BUSINESS.
EXIBITIONS ON THE DAY-Come and see whats on the market and great business opportunity for YOU!!!
Some of the benefits are;
Education. Learn how to open new markets and collaborative local and international partners
Promotion. Promotion of your business and facilitated linkage of your businesses to others.
Linking. Official introductions to decision makers who are in attendance, such as government officials, high commission representatives, councillors, chief executive officers, leading entrepreneurs, business owners, financiers and more
Innovation. New ideas supported through innovative partnering.
***
Book this event. It is unique and very beneficial.
Theme: "The Year of Continued Achievement!"
Sectors: ALL SECTORS OF BUSINESSES AND SIZES! TOURISM, MINING, CONSTRUCTION, EDUCATION, HOSPITALITY, TRANSPORT, AGRICULTURE AND MORE: