This webinar will discuss diversity and inclusion and why it matters to all organisations.
About this Event
This webinar will discuss diversity and inclusion and why it matters to all organisations. You'll learn about the benefits it provides, the current challenges in creating diverse and inclusive cultures, as well as how these challenges can be overcome.
This online event is the first in a series of upcoming D&I focused sessions from Morgan Hunt. The following sessions will go into detail on the benefits of promoting internal diversity and methods of achieving it.
Morgan Hunt's goal is to support organisations in attracting diverse talent, practising inclusive selection and driving retention through fair recruitment methods and building inclusive cultures.
Join us on January 27th at 10AM by registering your free place today.
For further information about the diversity & inclusion webinar series from Morgan Hunt, visit our website.
Our Speakers
We are delighted to be joined by the following speakers: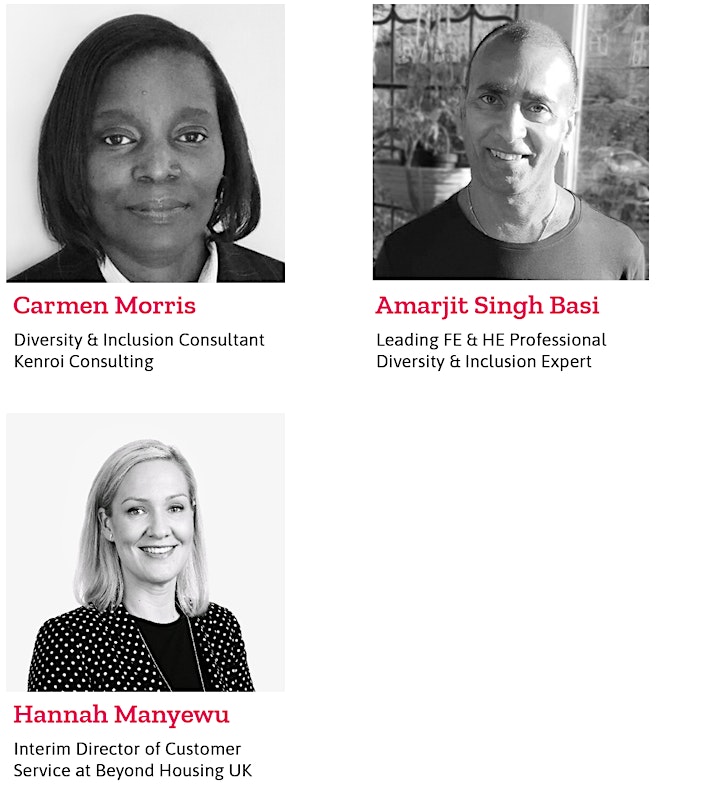 Carmen Morris
Carmen Morris has been working in diversity and inclusion for over 25 years. She is the Managing Director of Kenroi Consulting, a bespoke diversity and inclusion consultancy, supporting businesses to build diverse and inclusive workplace processes and environments. Kenroi Consulting was nominated for Consultancy of the Year in 2019.
As an expert in the field of race, she supports leadership and teams to develop authentically inclusive processes and programs, to help organisations go beyond diversity to embed authentic inclusion. An expert contributor to Forbes.com, Carmen writes regular articles around diversity and inclusion and leadership on her column.
Currently working with clients across multiple sectors globally, Carmen's aim is to develop leadership knowledge around race, as part of the diversity and inclusion agenda, and work with brands to develop lasting racial equity, through process and systems design.
To learn more about Kenroi Consulting visit www.kenroi.com
Amarjit Singh Basi
Amarjit is an Executive and a founder member of the recently formed Black Further Education Leadership Group (BFELG) which was set up in late 2020 to address the challenges associated with systemic racism in Further Education. As part of this campaign the BFELG has developed a '10 Point Plan' which outlines how college senior leadership teams and their boards can implement this plan as a 'Toolkit' for bringing about real and sustainable change across their institutions, to ensure an anti-racist Further Education system.
Over the course of his career Amarjit has held a number of senior leadership roles in Further Education/ Higher Education institutions, all operating in widening participation contexts. These include Principal & CEO posts at Cornwall College, New College Nottingham, Walsall College and Ealing, Hammersmith & West London College. A number of these institutions attained outstanding accreditations through public regulatory frameworks for further and higher education, alongside receiving Queen's Anniversary Prizes for innovation and quality in the provision of training and skills.
He also held Board membership roles with Pearson Education Limited (a subsidiary board of Pearson plc), Cogent (the talent and skills partner for the science industries) and Engineering UK (the national organisation responsible for the promotion of careers in engineering).
Hannah Manyewu
Hannah is an experienced leader in the social housing sector, working for more than 20 years for national and London-based housing associations, providing homes and support to people who need them. She has held senior leader roles for 13 years, including at three G15 organisations as well a ground-breaking start-up, for-profit Sage Housing. Hannah is currently Interim Director of Customer Services at Beyond Housing, leading 135 colleagues and providing services to more than 15,000 customers.
Hannah is passionately committed to equality, diversity and inclusion and has led this area for a number of organisations, championing approaches to recruitment, development and engagement to ensure truly diverse organisation culture. She is also a keen mentor and is proud to have supported a number of people progress their careers, particularly within social housing.
Our Host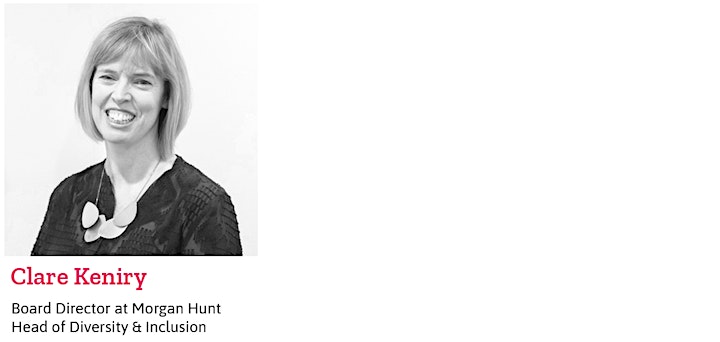 Clare Keniry
Clare Keniry is Head of Diversity & Inclusion at Morgan Hunt, working with clients to ensure that their recruitment strategies are diverse and inclusive. The recruitment process is a critical element of bringing diverse talent into an organisation and helps organisations ensure that every step is as consciously inclusive as possible. Within Morgan Hunt, she leads the development of a diverse & inclusive culture.
As a board Director she oversees the Morgan Hunt Technology recruitment business and has over 20 years' experience working within the recruitment industry with extensive networks spanning both the private, public and not for profit markets, having worked across the UK and Australia. Diversity & inclusion is one of the biggest challenges facing the tech industry today and Morgan Hunt Technology works with organisations to support the development of a truly diverse and inclusive workplace.
Connect with Clare on LinkedIn