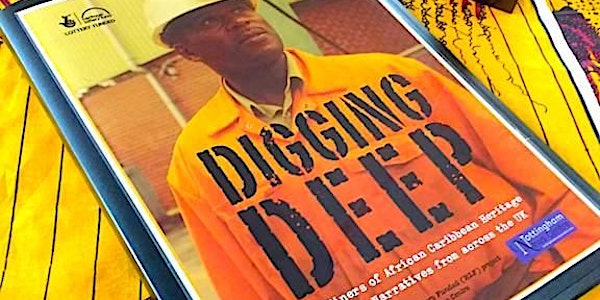 Celebrating Diverse Heritage: Norma Gregory on 'Digging Deep, Black Miner
Norma Gregory, founder of the Black Miners Museum, shares her learning from the 'Digging Deep, Black Miners Heritage' project.
About this event
Until recently, very little was documented about Black British miners in the UK. Digging Deep, Black Miners Heritage at the Black Miners Museum addresses this gap by collecting the experiences and contributions of black miners history from the 19th century to 2015, when the last deep coal mine in Britain closed, within the cultural landscape of British social and industrial. This research dispels the myths and unidirectional, 'blinkered' perspectives of industrial labour histories and actively encourages urgent movement towards embracing multiculturally rich, diverse perspectives, new voices and fresh horizons across the extensive and unique landscape of UK industrial heritage.
Norma Gregory, founder of the Black Miners Museum, will share her learning on working with diverse histories and communities. Norma, a former secondary school teacher and mentor, is now a historian and director of Nottingham News Centre CIC, a heritage media production company/social enterprise, based in Nottinghamshire, UK. She is currently working with Bilsthorpe Mining Museum on their 1000 Years of Bilsthorpe project as part of Miner2Major's work with Sherwood Forest. Both Digging Deep and Miner2Major are supported by National Lottery Heritage Fund.