Description
Startup Kick-Off event of the 2nd French-German Digital Summit
Join us on December 12th for an evening of celebration!
17:30: Doors Opening


18:30: Welcome speech


18:35: Introduction : Brigitte Zypries, Federal Ministry for Economic Affairs and Energy,


18:45: Panel discussion with European Tech Rockstars :
Alexander Kudlich, Managing Director @ ROCKET INTERNET
Ludovic Le Moan, co-founder & CEO @ SIGFOX
Alban Schmutz Senior Vice-President, Business Dev. & Public Affairs @ OVH



19:15: Pitch session : Meet 8 rising Tech stars

Jackson Bond, co-founder & CPO @ RELAYR
Virginie Haas, Chief Revenue Officer @ SHIFT TECHNOLOGY
Bastian Schmidtke, co-founder & CPO @ ORDER BIRD
Michael Froment, co-founder & CEO @ TAG COMMANDER
Moritz von Grotthuss, co-founder & CEO @ GESTIGON
Laure Berment, country manager @ LA RUCHE QUI DIT OUI (THE FOOD ASSEMBLY)
Maximilan Tayhental, co-founder &COO/CFO @N26
Thibault Hanin, co-founder @SYNTHESIO
19:50: Until late in the night, Networking, Reception and Party
The event will be moderated by Chris O'Brien, European Correspondent at VentureBeat.

Looking forward to celebrating with you all!
- French Tech Berlin team -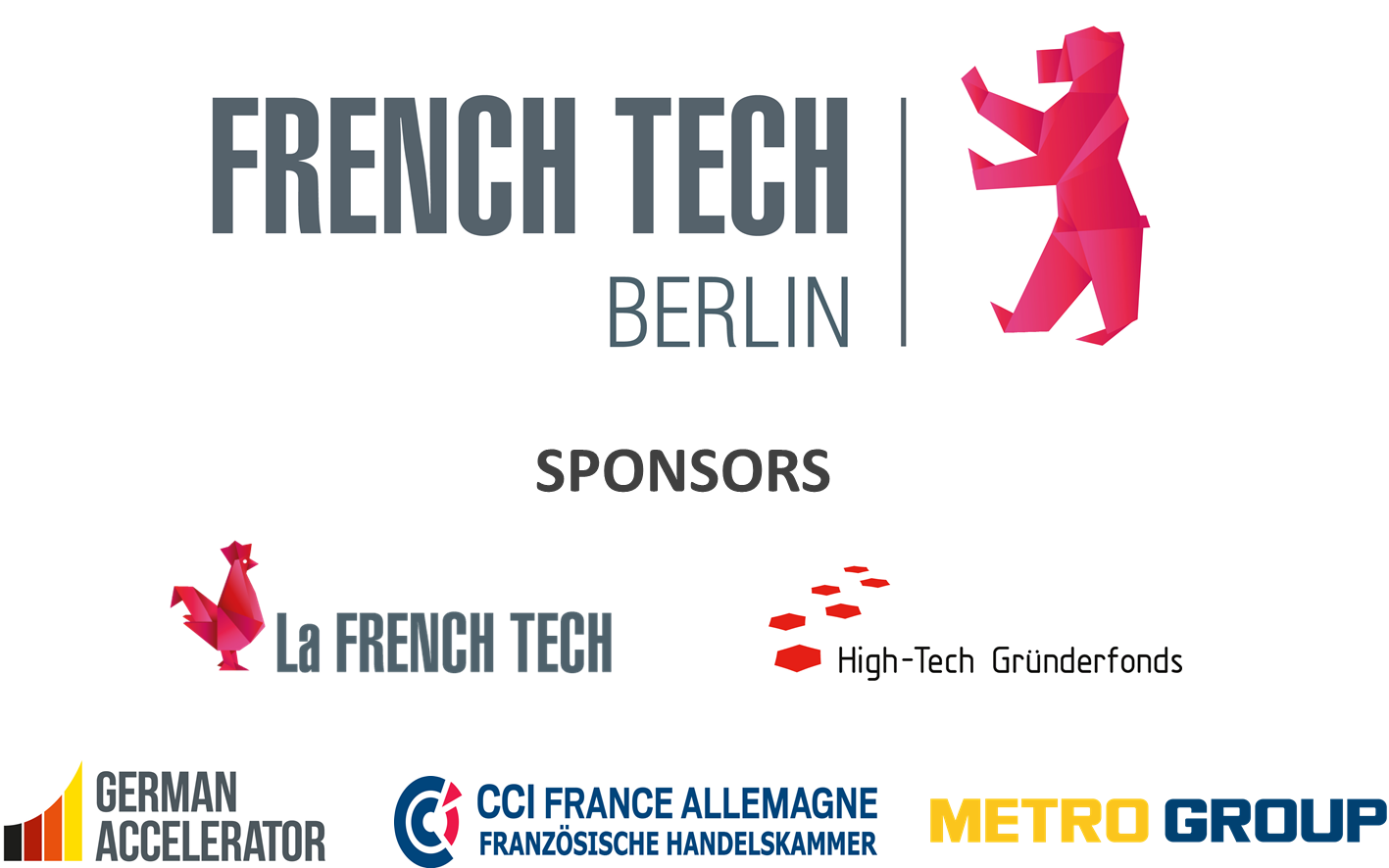 Chambre de Commerce et d'Industrie Française en Allemagne (CCFA)