Event Information
Refund Policy
Contact the organiser to request a refund.
Eventbrite's fee is nonrefundable.
Clear heaviness from your heart as you align with unconditional love, embodying it in your core and sending it out to the world.
About this Event
Join Sara Bayles of Soul Wave Wellness for a VIRTUAL sound meditation celebrating love. Sara is a Crystal Alchemy Bowl Sound Healer and Reiki Practitioner.
Sunday, February 14, 2021 from 4:30 - 5:30 PST (Los Angeles, CA)
The first twenty people to sign up get a FREE Rose Quartz Palm Stone infused with Reiki. Reiki is universal life force energy and feels very much like unconditional love. Rose Quartz is the stone of self love. Palm stones can be placed under your pillow, on your body or held in your hand during meditation.
Release stress and heaviness that may be waying on your heart and allow the reiki infused sound to bathe you in unconditional love using the frequency of 528 hz Crystal Alchemy Singing Bowls. Be inspired by poetry, set personal intentions, and be guided through breathwork before releasing into the sounds of the beautiful crystal alchemy bowls. Tension, stress, and sadness transform into peace of mind and relaxation in the presence of the exquisite sound.
Crystal Alchemy bowls are made from 99.99% pure crushed quartz and infused with at least one other gemstone, mineral, precious metal,or earth element that add energetic properties to the sound. Our bodies are crystalline in nature so the sound these bowls produce is easily absorbed by our cells and can affect our circulatory, endocrine and metabolic systems.
During stressful times like the pandemic, sound helps us go from fight or flight to rest and restore in our nervous systems where healing happens. Sound does this by lowering our brainwave states like into the theta brainwave state where you sleep. Sound slows down the thinking mind so you can identify with who you truly are, your soul. Sound helps us go beyond our story because sound doesn't need words to go deep into our energetic and physical bodies unblocking, transmuting, clearing and restoring wholeness to our systems. Sound helps alleviate stress, depression, anxiety and insomnia. Sound is like a blanket to hold you.
A private access zoom link will be sent to you with your RSVP
What you will need:
1. A phone or laptop with wifi access
2. A space where you won't be disturbed to lay down or sit comfortably
3. Headphones or earbuds will enhance the sound
4. An eye pillow if you have one, maybe a candle to set the healing and meditation space
5. Water to drink after the experience, a sound bath is like a massage for your energetic system
A link with the recording will be shared after the experience to add to your meditation library. Singing bowls are great to listen to (through a speaker) in the bath or at night as you drift off to sleep as well as in meditation.
Please join us! Wishing you peace of mind and an open heart.
"Our bodies are genetically pre-programmed to be self-healing instruments-if we give them a chance…" Steven Halpern, composer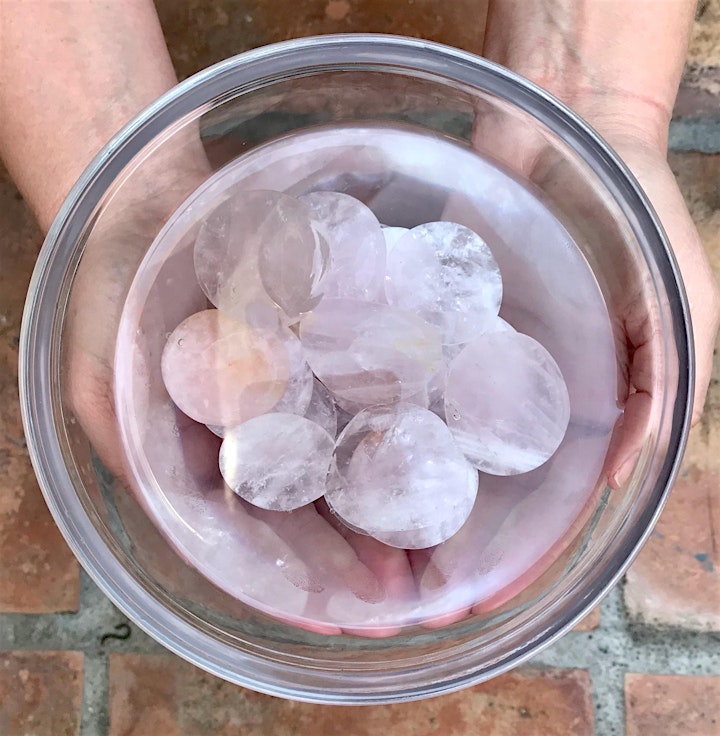 Date and Time
Location
Refund Policy
Contact the organiser to request a refund.
Eventbrite's fee is nonrefundable.