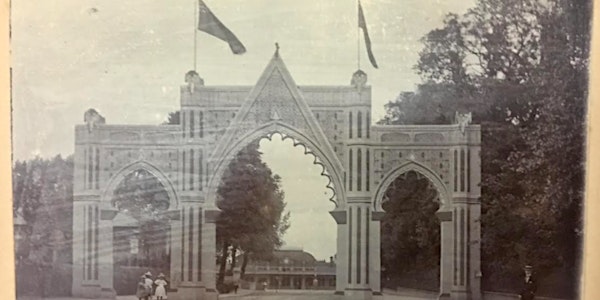 Celebrating Our Cultural Past and Present Jigsaw with Fahima
Have a jigsaw piece posted to you and join us for an hour to create and colour. In the end we will put all these pieces together.
About this event
Slough is a hotspot for cultural diversity and beauty, with a long and rich history stemming from the transport system built here.
In 1887 arches were built across Slough to celebrate the Golden Jubilee of Queen Victoria and her reign, however the imperialism and colonialism that came with the British Empire left a deep mark on the countries and the people they exploited.
Our jigsaw instead celebrates all the colonies and the individual riches they brought with them put together, instead of just the rule of the British monarch, because in actuality it was us who made Britain what it is today.
Every session you will be sent a piece of this large jigsaw by post. Join us during an evening of your preferred time and bring any form of art you would like (paints, colouring pencils, pens and more) as we talk about this and get together to colour and create for an hour.
At the end of the workshops we will be collecting all your art pieces to create one large picture to be displayed in Slough.
Please feel free to email fmahbub17@gmail.com with any questions
These sessions are part of Slough Museum project 202020 Slough, in partnership with Slough Libraries and Culture Service and supported by Arts Council England. Artists from Slough have selected an item from the Museum collection and are using it to inspire co-created art. Fahima selected this photograph of one of the arches built across Slough to celebrate the Golden Jubilee of Queen Victoria in 1887.