Sewn Together is a project aimed at bringing our community together in a shared creative pursuit, while we were separated by lockdown.
About this event
Join us to celebrate our accomplishments over lockdown and admire the Sewn Together community artworks created during the Covid 19 pandemic.
Individual pieces, made at home by the local community, have been joined together to create wonderful, large scale textiles to decorate the Old School buildings for Heritage Open Days 2020, and commemorate the separations and reunions every one of us has experienced in this remarkable year.
Dates and Times
Celebrating Sewn Together at the Old School is taking place as part of our September 2020 Heritage Open Days events on:
Friday 17th September
Saturday 18th September
Entry limited to the exhibition limited to one group per 10 minute time slot, between 10.30 - 13.30.
Community Crafting
Sewn Together is a creative community project that was launched in March 2020, to help keep minds and hands occupied while the Old School and other social hubs were closed during the Coronavirus crisis, and in a small way help battle the loneliness, isolation and lack of purpose that many of us felt during this time.
Crafty challenges and projects were set via social media and through community word of mouth, with materials provided locally free of charge. The aim was for people to create small pieces that would (eventually!) be joined together to make much larger community artworks such as the Sewn Together quilt that was the very first challenge.
As the lockdown continued and more and more people took part, other projects were added that shared this theme of small pieces for a larger whole. And just like our community, the time has come to put everything together again.
Join us for a celebration of this outpouring of community creativity, and see for the very first time these wonderful creations, made by so many hands over the spring and summer of 2020, finally complete.
The Sewn Together projects will be unveiled at this event and will remain on display in the building for the remaining Heritage Open Days 2020.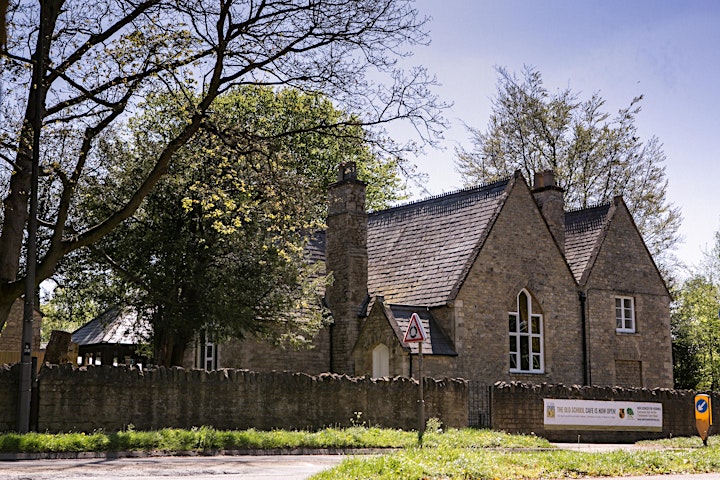 If you'd like to take part in Sewn Together, there is still time! Projects will be continuing right up to Heritage Open Days, so head on over to the Old School website for more information, and join in via the Sewn Together Facebook Group, where all the latest news is posted.
Organiser of Celebrating Sewn Together at the Old School
The Old School is Milton Keynes's first co-operatively owned community building. The beautiful, grade II listed building has been sensitively renovated and extended to include community space to hire, a cafe, and a three-bedroom Guest House. Owned by community not-for-profit company, Future Wolverton, our mission is to help enrich our local community by offering opportunities, entertainment and support to residents and organisations in the area, as well as welcoming visitors from further afield.
The Old School team host events throughout the year for everyone to enjoy. Many local community organisations and independent companies also run events, activities and workshops from the Old School, under their own names. You can see the full schedule for all the public events at the Old School on our website