The Doors Open Day festival has allowed us to peek into some of the city's finest buildings, come here about its development.
About this event
Now in its 32nd year the annual programme of free open buildings, guided walks and talks is delivered in September by Glasgow Building Preservation Trust. The festival helps participants raise their profile and attract new users by sharing their stories with visitors who satisfy their curiosity about what goes on behind the doors of historic buildings. Its a fantastic opportunity to engage with new people and learn more about the built heritage of the city. Come for a short talk and Q&A about Doors Open Days and Glasgow Building Preservation Trust by Andrew McConnell, Director of GBPT.
COVID Safety
We take the safety of our visitors, volunteers and staff very seriously. COVID safety measures are in place including visitors to wear face coverings when inside the building (unless exempt), asking all visitors to register on the NHS app (or on paper) for TEST and TRACE, additional cleaning measures, social distancing and hand sanitizers.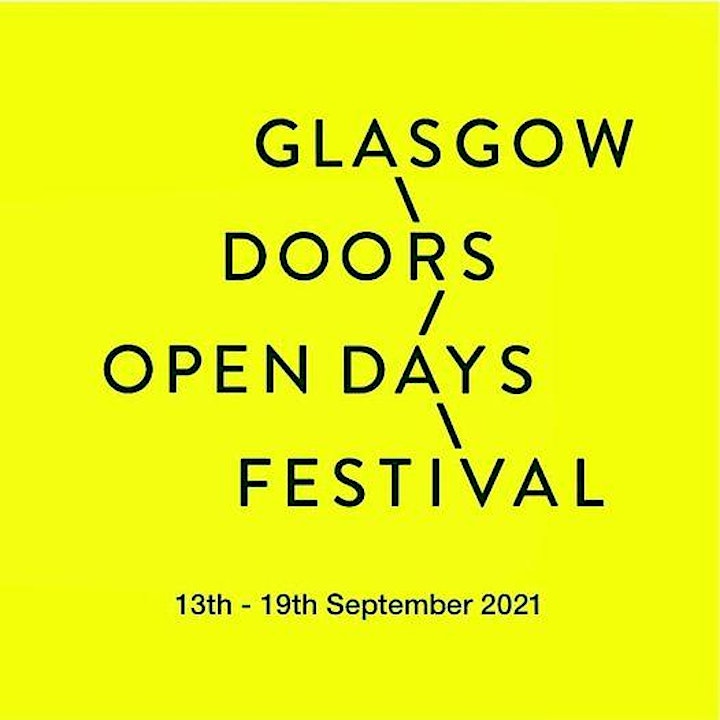 Organiser of Celebrating the City
The Arlington Baths Club is an historic Victorian bathing complex, owned and run by members for members on a not-for-profit basis. Founded in 1870, this community club is the oldest of its kind in the world.
Our 'A' listed building is home to a 21 metre sky-lit swimming pool with trapezes and travelling rings, a unique and beautiful Turkish suite, saunas, a steam room, free-standing slipper baths and hot tubs, a gymnasium in an airy Victorian loft, a spacious and elegant old Reading Room and a members' lounge. Every member of the club has a personal peg for their swimming costume so they can pop in any time for a swim. Costumes are then cleaned and dried, ready for their next visit.
 We're a community with rich memories. Many members joined as children to swim with their parents; they're now bringing their own children to the Baths. From learning to swim, to swinging across the pool on the rings, to relaxing in the warmth under the star-studded dome of the Turkish suite, the Arlington Baths is a special place with a colourful history and strong sense of community and heritage.