About this Event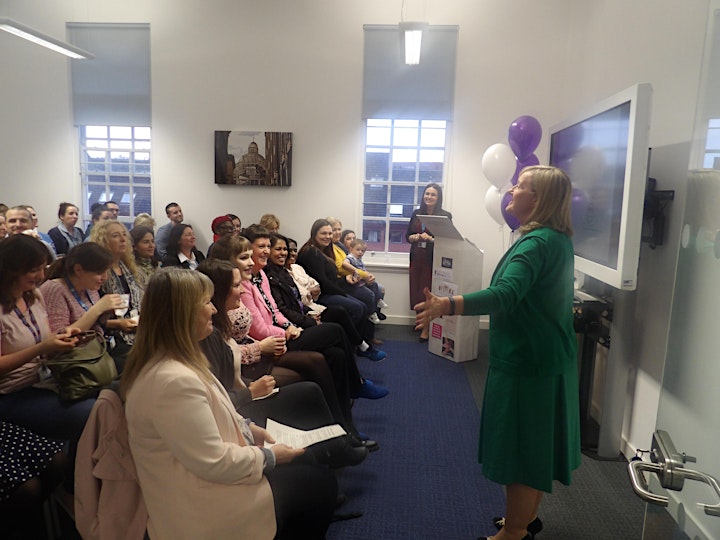 Following the success of our inaugural event last year, CRN Greater Manchester is delighted to host another occasion to mark International Women's Day.
This special event, sponsored by Synexus, will toast the amazing women involved in health and social care research across Greater Manchester.
As we all know, we have a wealth of women contributing to research in a huge variety of jobs , making a significant difference at all levels.
So we are inviting a range of these inspirational women to speak for us and provide an insight into the person behind the job.
They'll share stories sure to inspire all of us - not just in our work, but in general life as well.
The speakers will share their career stories, describe the obstacles they have overcome, and provide some advice for anyone who's faced similar challenges.
They are:
Emma Tanton - Clinical Research Midwife, Bolton NHS Foundation Trust
Jan Cashen - Retired nurse and research manager, current Greater Manchester research participant
Smeeta Sinha, Consultant Nephrologist, Salford Royal NHS Foundation Trust
Debbie Vinsun - Chief Operating Officer, CRN Greater Manchester
Rabiya Majeed-Ariss, Research Associate at Saint Mary's Sexual Assault Referral Centre
Plus:
A man's perspective - Andy Ustianowski, Deputy Clinical Director, CRN Greater Manchester
Wonder Women series 2 sneak peek - Gillian Southgate, Director of Collaboration and Communication at NHS R&D North West, will explain the success of the Wonder Women series and provide a taste of the brand new second series.
The event will be compered by Dr Linda Magee OBE, winner of the 2019 Greater Manchester Clinical Research Award for Lifetime Achievement.
The event is free to attend and men, of course, are welcome too! Food and drinks will be provided. We look forward to welcoming you to this celebratory occasion, which will have a relaxed atmosphere and will also be a great networking opportunity.
Directions:
The Health Innovation Manchester offices are located on the 3rd floor of Citylabs 1.0. Please report to the Citylabs reception on the ground floor.
Below are some photos from last year's event.