About this Event
This is a full day event aimed to inspire, educate and bring women together through real life experiences, discussions and networking opportunities for women building technology companies or pursuing a career in technology.
Who should attend?
Founders/ and entrepreneurs
Technical team members/ managers
Diversity advocates
Through inspirational keynotes, panel discussions on access to funding and a panel discussion on improving diversity in the tech industry, this event will provide practical advice and networking opportunities to anyone aiming to work in tech or fundraise for a tech venture.
It's a day event aimed at providing actionable advice and connections. The event features three speaking sessions, each focusing on a different theme:
Session 1: Work, Life and Pay
Topics include:
Practical tips & tricks for navigating your way into tech career
How to overcome challenges as a woman in tech or as a tech entrepreneur
Demystifying having it all, work/life balance and pay gap and pay negotiations
Session 2: Startups and Funding
Topics include:
VCs and angels' perception for funding women led businesses
Grants and other fund raising options for high tech businesses
Accessing diversity funding ecosystem to finance your venture
Session 3: Diversity and Co-working
Topics include:
Diversity consciousness: opening our minds to diversity and opportunities
Organisational barriers to diversity in the workplace
Perceived career challenges and response strategies of women to advance in technology sector
With a keen focus on addressing diversity throughout the day, this event is for anyone in the tech industry.
Please join us for an exciting day!
Agenda:
9:30 Registration and coffee
10:30 Welcome and opening remarks
10:40 Session 1: Work, Life and Pay
11:20: Networking
12:00: Session 2: Startups and Funding
13:00: Lunch & Networking
14:00: Session 3: Diversity and Co-working
15:00: Closing remarks
15:10: Networking and refreshments
16:00: Close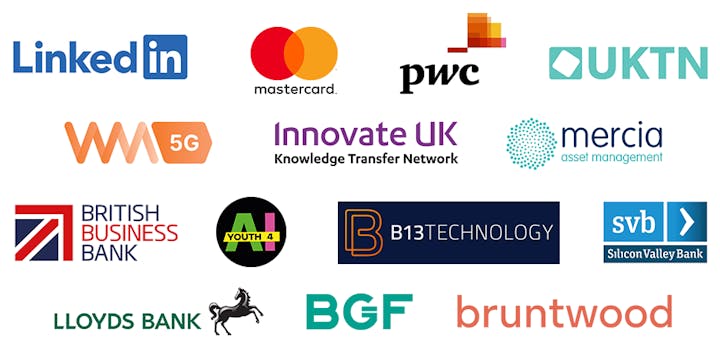 This event is part of Birmingham Tech Week 2019
At Birmingham Tech Week, Shopper.com, Innovate UK and Enterprise Europe Network are bringing some of the best minds from the industry to share exciting insights about how they have overcome challenges, successfully contributed to the tech sector and raised funds.
About Birmingham Tech Week
''Birmingham Tech Week is a collaborative series of events taking place across the City (and wider Greater Birmingham Region) between 7th October and 13th October 2019. The week will highlight Birmingham's burgeoning Tech Scene and focus on a number of innovative topics.''
The event is free but places are limited, so registration is required. For further information or any queries email Sonu Bubna (events@shopper.com). Please contact us in case of any dietary requirements.