Multiple Dates
Celebration of Mass: 30th August to 2nd October
About this Event
We are pleased to offer Mass on Sundays (9.00 am, 10.30 am and 5.00 pm) Wednesdays (10.00 am) and Fridays (10.00 am). The obligation to go to Mass on Sunday is still suspended and you are not obliged to go to Mass on any day of the week.
Masses are subject to strict guidelines and we are using 1m+ social distancing and other measures. Thus, spaces are limited and you need to book a place. Please use Eventbrite. Those without internet access may use the dedicated, parish answerphone 07415 000 566.
If Mass is fully booked, please click the button, and join the WAITING LIST. You will be notified automatically if someone cancels and the list helps us understand if we need to add another Mass.
For more information, see the Booking Section below.
You can also visit St Mary's Website
Photos: Tony McAteer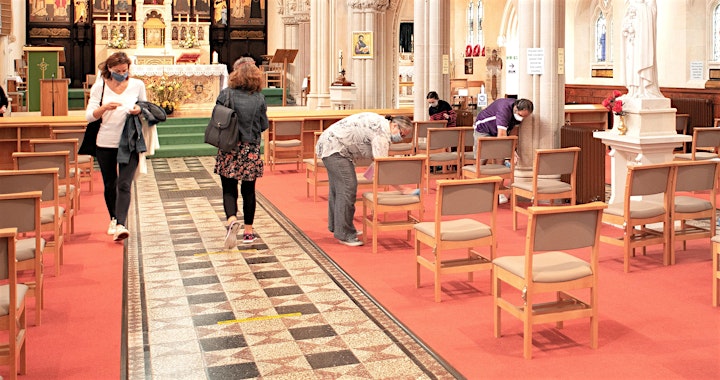 IMPORTANT POINTS TO REMEMBER
Stewards will assist you on the day.
Facemasks are compulsory (including for children) so please bring you own mask or face covering. We will be unable to allow you entry to the church without this.
Toilets remain closed. Please make sure young children & vulnerable adults are aware of this.
Disabled Access: Entry is through the front door unless you are unable to manage stairs. If so, you are welcome to go in and out through the Sacristy. The Sacristy door is at the back of the church; accessed by a footpath from the car park. Turn left onto the footpath behind the church. The Sacristy door is near the end of the building on the right.
Please do not park in the front of the church. We are using the emergency door as an exit.
Please do not book more than one Mass per week, so that everyone who wishes to, can come to Mass.
Further details of this change are available from the Parish Office bath.stmary@cliftondiocese.com or on St Mary's parish website here.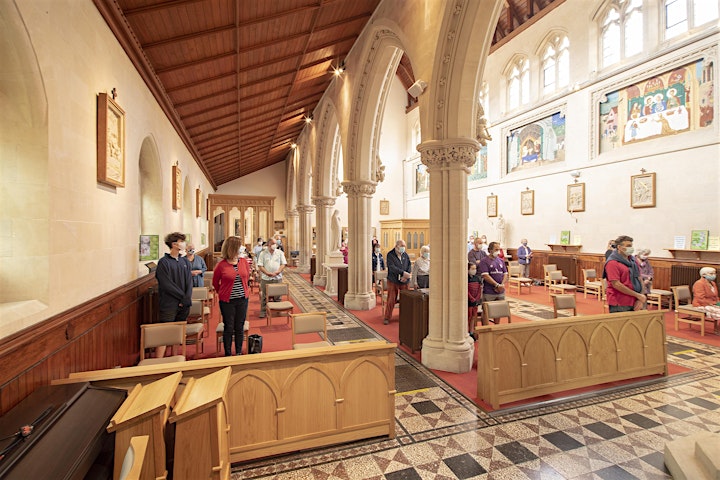 BOOKING / REGISTRATION PROCESS
Use the dedicated answerphone 07415 000 566 if you do not have internet access. Phone booking for the following week's Masses (Sunday to Friday)
OPENS at 12 Noon every Wednesday
CLOSES at Noon on Saturday
Please text or leave messages within these hours only. Please include
Preferred Mass
Names and number of tickets
Your phone number (mobile preferred)
Age of any children included
Eventbrite is our preferred method as it reduces the overhead on the Parish Office.
To book via Eventbrite; click the link that includes the dates you are interested in. You will be asked to select a date. You can then book as usual. To book a second date; clink on the link again and repeat the process.
Booking OPENS when the link is available on the parish website and BOOKING CLOSES 13hrs before Mass as follows
Sunday 9.00 am Mass - Saturday at 8.00 pm
Sunday 10.30 am Mass - Saturday at 9.30 pm
Sunday 5.00 pm Mass - Sunday at 4.00 am
Wednesday 10.00 am Mass - Tuesday at 9.00 pm
Friday 10.00 am Mass - Thursday at 9.00 pm
Information about what to expect at Mass will be included with your booking confirmation email and your ticket.
When registering by PHONE or EVENTBRITE we ask for your email and /or phone number, in case we need to contact you at short notice. By providing this you are agreeing that we may contact you by phone or email regarding your booking.