Multiple Dates
Celebration of Mass: 4th October to 27th November
About this Event
PLEASE READ THESE NOTES BEFORE BOOKING YOUR TICKETS
We are pleased to offer Mass on Sundays (9.00 am, 10.30 am and 5.00 pm) Wednesdays (10.00 am) and Fridays (10.00 am). The obligation to go to Mass on Sunday is suspended and you are not obliged to go to Mass on any day of the week.
Masses remain subject to strict guidelines and measures. There are 60 places at each Mass, in addition to Fr Jeremy, the stewards and the reader. More than 50 of the 60 available spaces are regularly booked for Sunday mornings. If you come to Mass without a reservation, and all the seats have been booked by others, you will not be allowed in the church.
Therefore, please reserve a place, either via Eventbrite or the dedicated, parish answerphone 07415 000 566. The phone is available for those who are unable to book via the Eventbrite or who do not have internet access.
We need more Mass stewards to keep up with the number of people coming. If you are aged 18-70 and are able to help in this way, please get in touch with the Parish Office on bath.stmary@cliftondiocese.com as soon as possible.
The Covid-19 situation has severely disrupted our means of receiving finance to the parish. We thank everyone who supports St Mary's financially with a regular donation via their bank account or envelope giving. We recognise the difficulties in dealing with cash currently. We are fortunate to have a foundation of regular givers. Even so, we have lost almost 30 percent of our monthly income (largely from the collection plate donations). Income that is essential to sustain the parish and its outreach responsibilities. We know that many are facing greater financial hardship. However, if you are still able to make a regular or occasional contribution, we would be extremely grateful. Please visit St Mary's website and give via the DONATE button. Any size of donation is welcome, no matter how small. Only the donations secretary sees this confidential information. http://www.stmarysbath.org.uk/
If you are a taxpayer, please consider using Gift Aid to boost your donation's value by 25% at no cost to you. See https://www.stmarysbath.org.uk/parish-life
A plea for help from St Mary's parish. Many people have been working very hard to make sure St Mary's continues to give a warm welcome to all those who visit or are part of the parish, despite the COVID restrictions. As the infection rate from COVID-19 rises, we need everybody's help to ensure St Mary's Church stays COVID secure and safe for everyone.
All photos, except stained glass: Tony McAteer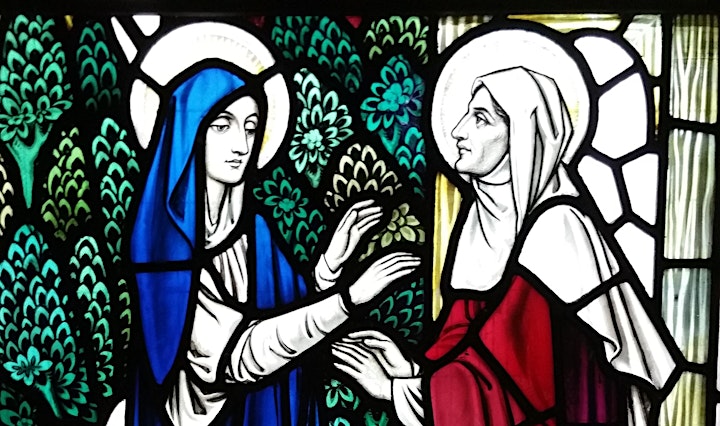 IMPORTANT POINTS TO REMEMBER
To ensure our Church stays COVID secure and safe for everyone, we need everyone to:
Book a seat before attending Mass.
Sanitise their hands on arrival.
Bring a mask and wear it over their mouth and nose throughout the whole Mass (please bring an NHS exemption card if you have one).
Touch only the chair that they sit on – not kneel on the floor nor lean on another chair.
Listen and respond politely to the stewards, who are there to ensure your safety and that of everyone in the building.
Socially distance and not talk to friends in the church, however tempting it may be.
Facemasks are compulsory (including for children) so please bring you own mask or face covering. We will be unable to allow you entry to the church without this. Handmade cloth facemasks, in a variety of sizes, are available to purchase before Mass, at the entrance. £5 each, please bring exact money. All money goes towards church funds.
If you are attending Mass with others, then the group you are attending with should not exceed more than six people. This group of six can be made up of people from outside your household, but strict social distancing must be maintained between members of different households at all times. The only exception to this new rule is where a single household (or support bubble) contains more than six people.
NHS Covid-19 Test and Trace App. If you have a Smartphone and are using the App, please scan the QR code at the entrance to register attendance with the app
Toilets remain closed. Please make sure young children & vulnerable adults are aware of this.
Disabled Access: Entry is through the front door unless you are unable to manage stairs. If so, you are welcome to go in and out through the Sacristy. The Sacristy door is at the back of the church; accessed by a footpath from the car park. Turn left onto the footpath behind the church. The Sacristy door is near the end of the building on the right.
Please do not park in the front of the church. We are using the emergency door as an exit.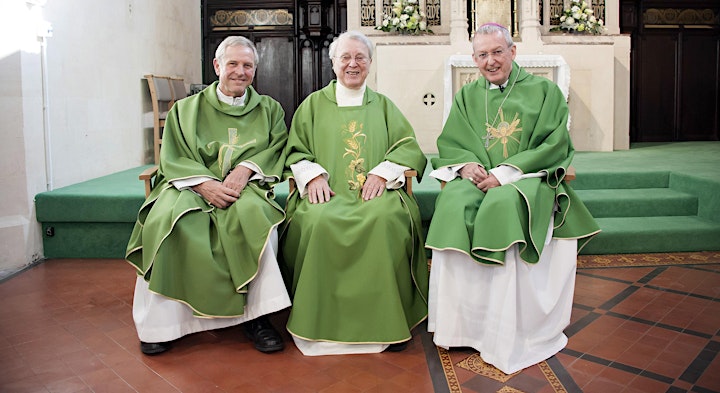 BOOKING / REGISTRATION PROCESS
To book via Eventbrite; click the link that includes the dates you are interested in. You will be asked to select a date. You can then book as usual. To book a second date; clink on the link again and repeat the process.
Booking OPENS when the link is available on the parish website and BOOKING CLOSES 13hrs before Mass as follows
Sunday 9.00 am Mass - Saturday at 8.00 pm
Sunday 10.30 am Mass - Saturday at 9.30 pm
Sunday 5.00 pm Mass - Sunday at 4.00 am
Wednesday 10.00 am Mass - Tuesday at 9.00pm
Friday 10.00 am Mass - Thursday at 9.00pm
If Mass is fully booked; please click the "Register" button for your chosen date to join the WAITING LIST. You will be notified automatically if someone cancels and the list helps us understand if we need to add another Mass.
To help ensure St Mary's Church stays COVID secure: please read and follow the guidance included with your booking confirmation email and your ticket.
When registering by PHONE or EVENTBRITE we ask for your email and /or phone number, in case we need to contact you at short notice. By providing this you are agreeing that we may contact you by phone or email regarding your booking.