Description
"Wonder Women" in partnership with Primo Bar presents, Ladies Night! Sponsored by The Red Carpet Academy


Launching for International Women's Month on Thursday 3rd March from 6.30-9pm


This is a FREE event held at the Primo Bar at the exclusive Westminster Park Plaza Hotel, 200 Westminster Bridge Road, London SE1 7UT


Hosted by award-winning TV & Radio Broadcaster, Leah Charles-King.


There will also be a speed networking opportunity provided by Jackie Groundsell (1230 TWC) and a special LIVE music performance from British R&B Singer/Songstress, Terri Walker


Come and enjoy special cocktails, great food, and be inspired among other great women!
Hosted by: Leah Charles-King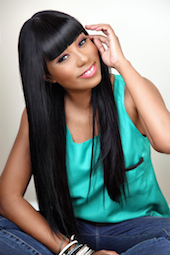 Known for her vivacious character and engaging personality, Leah Charles-King is a multi-award winning TV and Radio Broadcaster, Producer, Public Speaker & Female Activist with over 15 years of mainstream television and speaking experience.
She has presented and appeared on shows for ITV, BBC, The Disney Channel, on Sky TV and more, which have been viewed in as many regions as the UK and Europe, USA, Africa, the Middle East and the Caribbean, to a combined audience of an estimated 90 million viewers.
Having many years experience as an accomplished entertainment presenter and public speaker, Leah is now combining her media skills with activism for women's empowerment and female social issues. In 2015 she launched "Wonder Women" which is an evening of inspirational, noted female speakers alongside great networking opportunities. Among several television formats in development via her media company Princess King, Leah is currently in production of a ground-breaking documentary, "(in)Visible Women" to highlight one of the most controversial issues at the heart of many western cultures: Is there a lack of women of colour in visible areas of society – like the media, business, politics and others? The preview release has piqued worldwide interest. Watch the preview: www.Invisiblewomenofficial.com
Leah is the founder of The Red Carpet Academy. The UK's only TV Presenter & Public Speaking training led by Professional Coaches and Celebrity Experts!
"I'm really exciting to begin what is an awesome partnership with The Red Carpet Academy and Primo Bar to present a monthly night for ladies to enjoy an evening of inspirational entertainment, networking, and some delicious cocktails to boot!" - Leah Charles-King
Inspirational address by: Angie Le Mar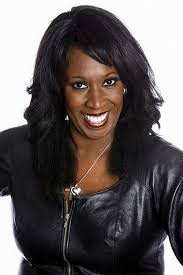 Angie Le Mar – the multi award winning comedienne, Businesswoman, Speaker, Writer, Director, Producer, Talk Show Host who blends her own style of creativity and fun with out of the box thinking to bring her own brand of entertainment straight to her audience.
As one of Britain's top comediennes, Angie has successfully harnessed the power of laughter to create inspiring and thought provoking productions. From stage to radio to TV to the written page Angie is a proven hit with a multicultural audience.
As a sought after keynote speaker Angie has graced the stage locally, nationally and internationally with Schools, Colleges, Business platforms - being inspired by her words, wit and wisdom.
Angie's wide ranging career achievements, from being the first British performer to storm the legendary Harlem Apollo to making history in London's West End with the first ever sell out show by a black comedienne.
As an Entrepreneur, Angie's aim is to inspire others to achieve against the odds and was inspired to create an all women panel TV show called "Ladies Talk" to set a multicultural balance in today's media. The show had three successful runs, becoming an award winning show on the Vox Africa Network.
Her role as Brand Ambassador for osargenews.com provided Angie with the opportunity to expand on the success of Ladies Talk and create Ladies Talk International – Six Women. One Conversation. The World – for a global audience. All of her achievements brings Angie full circle, which is the name of her first book Full Circle due out in Spring 2016.
Networking Expert: Jackie Groundsell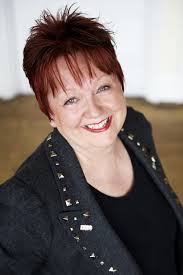 Jackie, otherwise known as The Connector because of her amazing ability to not only connect the dots to help you build a bigger picture for your business but also because she quite literally thinks in terms of connections. She always knows someone she can introduce you to that will help you move closer to achieving your goals. Her little black book is littered with influential people across all walks of life.
Jackie is a natural people person and her career path has always been about helping others to get more out of their lives – from ad agency to St Christopher's Hospice to IT Training – and long before it became popular to host networking events, Jackie was busily laying the foundations for the now successful 1230 TWC (The Women's Company) a business women's network uniting women across the UK through shared experiences and training.
Her signature red hair adds to the character of a bold and savvy business woman who is happy to stand out in the crowd, a skill that she happily shares and teaches to others.
Jackie is always on the look out for ways of giving back and is involved with a number of projects and initiatives in her local and wider community.
Live music from: Terri Walker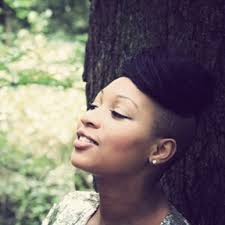 Fearless, that's how Terri Walker feels. Sixteen years into her career, she has come full circle, having worked with some of the biggest players in the music industry, gaining unrivalled insight and traversing her way through some incredible highs and lows, but fearless or not, it was time to return to the blueprint and go it alone.
Terri dropped 'Untitled' her critically acclaimed debut album in 2003 – featuring a collaboration with Mos Def – and was nominated for the Mercury Prize and four MOBO awards. As the second album 'LOVE' approached, the label were keen to explore a different route – a direction she was uncomfortable with – and whilst reviews were positive, Mercury were unhappy with the commercial success and she departed the label aged 26. 'I Am' – Terri's third album – won fans in The Guardian and BBC, with some claiming it crystallized her position as one of the UK's leading artists. Her latest album 'Entitled" is out now!
Tickets for this awesome event are limited so book early or get yourself on our waiting list!