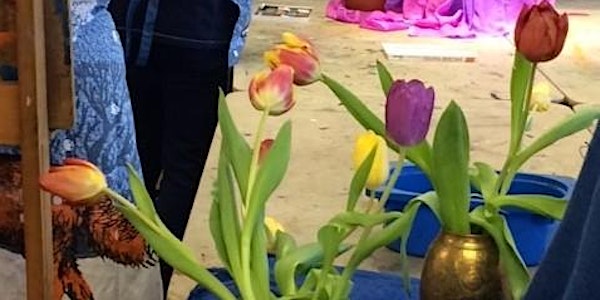 Celia Forestal Smith: The Zen of Drawing; Drawing out the Artist Within
Event Information
Location
Moray Art Centre
The Park
Findhorn
IV36 3TA
United Kingdom
The Zen of Drawing, Drawing Out the Artist Within: 8 week Block; 10am to 1.00pm Fridays from 31st January
About this event
We shall be Drawing as a way to still the mind and experience being in the present moment. There are five perceptions to learn in order to draw confidently: 1. The Perception of Edges, (Line) 2. The Perception of Spaces, (Negative space) 3. The Perception of Relationships (Sighting and Perspective) 4. The Perception of Light and Dark (Tone) 5.The perception of the Gestalt.
We will be working from Still Life and using a range of mixed media such as pencils, erasers, charcoal, chalk pastels, Chinese ink and pen and watercolour.
For each 'Perception' we will practice engaging and enjoyable drawing exercises in order to learn how to draw as well as develop your own unique style and expression at your own pace and in a relaxed, conducive and inspiring learning environment. We will look at other traditional and contemporary artists work to put our own work into context.
For all levels of experience
Celia was born in Hong Kong and brought up in the West Indies and has travelled widely all through her life. She has always drawn and painted from a young age and always been curious, expressive and experimental in her approach to making her art. She has lived in Moray for twelve years bringing up her family, teaching art, exhibiting widely and working in her studio in Orchard Road, Forres. She has an Advanced Diploma from Central School of Art, London, BA Hons. Creative Arts and Masters in Fine Art from Grays School of Art, Aberdeen, Scotland.
Payment - Eventbrite
Payments can be made simply and easily using this website.
You may also pay directly by cheque, card or phone. During our winter recess please telephone 01309 692426 and leave a message and we will get back to you.
Payment is due at time of booking. We reserve the right to cancel bookings where we have not received payment within 14 days of the booking being made.
Date and time
Location
Moray Art Centre
The Park
Findhorn
IV36 3TA
United Kingdom