Foraging walks for local medicinal plants. Lunch, dinner and wild refreshments. Medicine making: oils and balms. Overnight camping option.
About this event
Do you want to learn how to identify and harvest wild medicinal plants and learn how to make healing medicine with them? Are you unsure where to start and need to just get out there with people doing the same as you?
Siôned (@lleuad_gwaed) and Maria (@healing.weeds) are joining forces to bring you a day dedicated to getting to know the land around us, learning more about folklore and medicinal plants that live in Wales!
You will start the day with a foraging walk with Sioned and Maria around the riverside lanes. You will see and learn where different plants grow, their folklore, how they change throughout the year, how to harvest them and what to do with them!
On your return we will share some of our favourite herbal tea blends, we will show you how to brew a healing herbal tea and enjoy some light wild refreshments!
You will then get a chance to explore the land, find plants we have been speaking about and get to know the different ways they grow whilst we plate up lunch.
We'll enjoy a filling lunch outside and have a chance to discuss any of the wild ingredients you found, their stories and make some decisions about plants you might want to use in the afternoon.
After lunch, you will learn the skills and practical ways to prepare herbal infused oils and what herbs are out at different times of year so you can continue to make them at home! You will get a chance to experiment with these methods and leave with your own infused oil and healing balm.
As we prepare dinner, you can explore on your own or have some rest and we will come together round the fire for dinner (and dessert!)
Tickets are limited to six people so this will be a great chance to ask lots of questions and start your foraging journey confidently!
Option to camp overnight, please visit http://glynymulfarm.co.uk or get in contact with us and we can help you sort it out. Any questions get in touch with us here or at maria@healingweeds.co.uk // sionedj88@gmail.com
Can't wait to see you in the woods!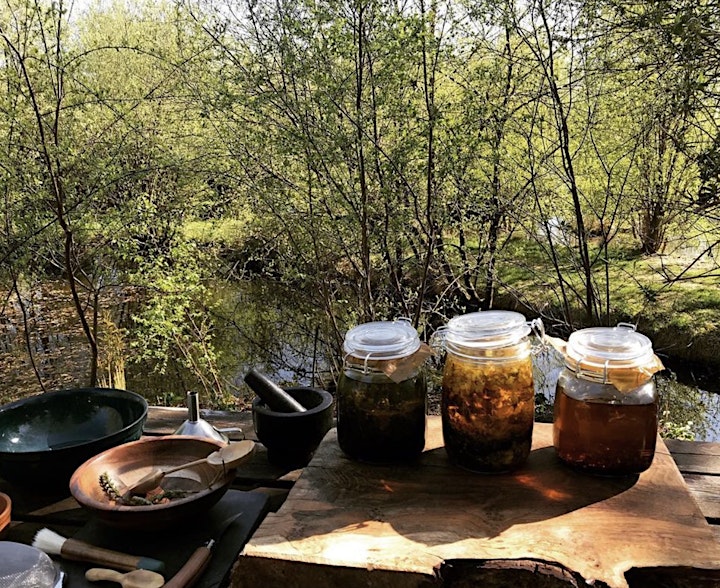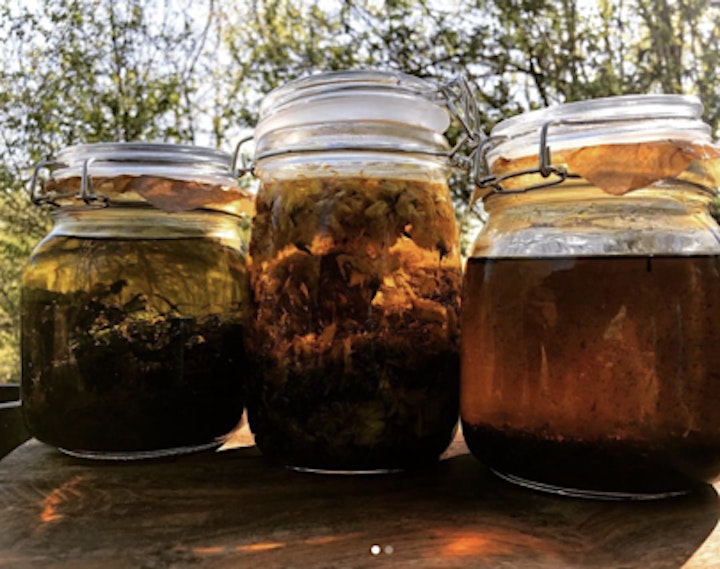 Organiser of Celtic Foraging and Wild Medicine Workshop in Wales
Healing Weeds started with a mission to share knowledge about the amazing plants that live around us and to empower people with practical skills to confidently make herbal remedies from these wild medicines. Foraging walks are a chance to find different plants, see where they grow and and learn more about how to harvest them and what healing properties they hold. Wild medicine workshops are practical courses, teaching you easy ways to process these plants, including how to make infused oils, decoctions, tinctures, tea blends and balms.