Celtra Press and Universal Stain & Glaze Seminar with Hans Juergen Joit
Description
Seminar Overview:
Hans will present the history and development of Celtra and its ceramic system Celtra Ceram. Using cases from the last few years to the present day he will discuss his techniques and the lessons learned throughout this period.

Hans will also give a live demonstration of the techniques and effects seen in the previously presented cases. This will include full veneering, Incisal cutback, micro or touch up layering and advanced staining techniques for Monolithic restorations. These practical demonstrations also highlight his efficient everyday working practices and the philosophy behind his incredible work.

Materials used will include Celtra Press, Cercon xt, Celtra Ceram and Dentsply Sirona Universal stain and Glaze.
Aims & Objectives:
Understand the advantages of CeltraPress in order to benefit from a very efficient lab workflow

Understand the unique properties of CeltraPress, and the advantages these offer the laboratory, surgery and patient.

Understand the new techniques to ensure maximum aesthetics with minimal layering techniques due to the natural tooth like light characteristics of CeltraPress
4.5 hours CPD awarded for each Seminar attended
Parking available through prior booking with details of attending vehicle
Attendance Fee £30 per person.
Hans Juergen Joit Master Dental Technician
1966 Born in Duesseldorf
1988 Technician's apprenticeship certification
1989 Hans worked in various different dental offices
1999 Dental Studio Dieter Boelte
2001 Master's Degree in Duesseldorf
2002 Opened his own dental lab Linie Duesseldorf Dental.
Since 2005 Hans has been a reference lab and opinion leader for Elephant Dental, Degudent GmbH and Dentsply Sirona Ltd.
He has furthered his knowledge and expertise by attending numerous courses and trainings with: Klaus Mueterthies, Claude Sieber, Willi Geller, Enrico Steger, Thilo Vock, Uli Werder, Gerald Ubassy, Nondas Vlachopolous Michel Magne and many others.
Hans has also had articles and case studies featured in numerous publications in dental magazines worldwide.
Since becoming a Key Opinion Leader Hans has lectured for Dentsply Sirona all over the World including: He has been influential in the development of Celtra materials and the Celtra Press ceramic system.
He is also the man behind the Facebook group "Celtranation" which is growing in members daily as satisfied Dental technicians find out just how much of an advantage using the Celtra Press system gives them over the competition.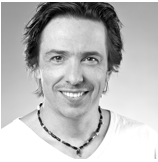 FAQs
How can I contact the organiser with any registration questions?
Please e-mail emma.quested@dentsplysirona.com
How can I contact the organiser with any Content related questions?
Please e-mail Stephen.Denman@dentsplysirona.com