Location
CEME
Marsh Way
Rainham
RM13 8EU
United Kingdom
Grow your business connections at CeMEET- East London's Free Business Networking event
About this event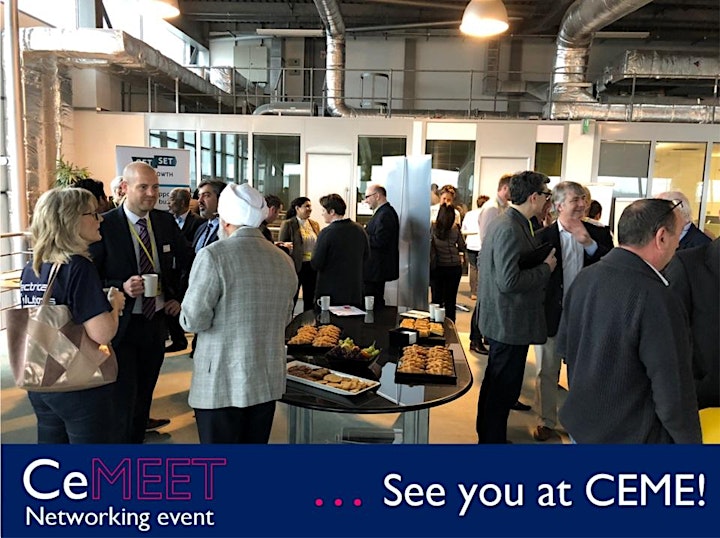 Join us on the first Friday of each month for our free open-house business networking event!
CeMEET is a growing networking event offered to the local business community by CEME Business Campus. This is your chance to meet the businesses based at the CEME campus, as well as grow your professional network in the East-London area.
Each event is open-house, meaning there is no agenda, just networking. Join us anytime between 10am-12pm on the event to find out what offers the Centre has on offer for local businesses.
If you're new to networking, don't worry! We have a team of "CeMeeters-and-Greeters" patrolling the networking event to make sure you're well looked after and creating introductions for you. Let a CeMeeter-and-Greeter know who you're looking to speak with and they will do their best to help you to grow your professional network.
Although the Networking event is always at CEME, the exact location changes each month. A CeMeeter-and-Greeter will collect you at Main reception and introduce you to the event.
Each event is free to attend for local businesses, but we do offer sponsorship opportunities If you're looking to launch a new product or service and are looking for a fantastic forum to do this. To enquire about our sponsorship options for future events please call us on 0208 5965 192 .