Have your say on new supplementary planning guidance to support the delivery of small scale developments in the centre of Tower Hamlets.
About this Event
This event is being held to support the online survey for the Central Area Good Growth SPD. Project officers will be presenting the scope of the SPD and there will be an opportunity for participants to ask questions and share their ideas.
In order to deliver much-needed homes and to plan for housing growth, the Tower Hamlets Local Plan 2031 directs housing delivery by identifying four sub-areas to positively manage development opportunities and change at the strategic level. The sub-area found in the central part of the borough is labelled as the central area. The central area has a well-established character, with several conservation areas and listed buildings, as well as some of the borough's key green spaces such as Victoria Park and Mile End.
It is formed of several neighbourhoods, or places, as the map below shows: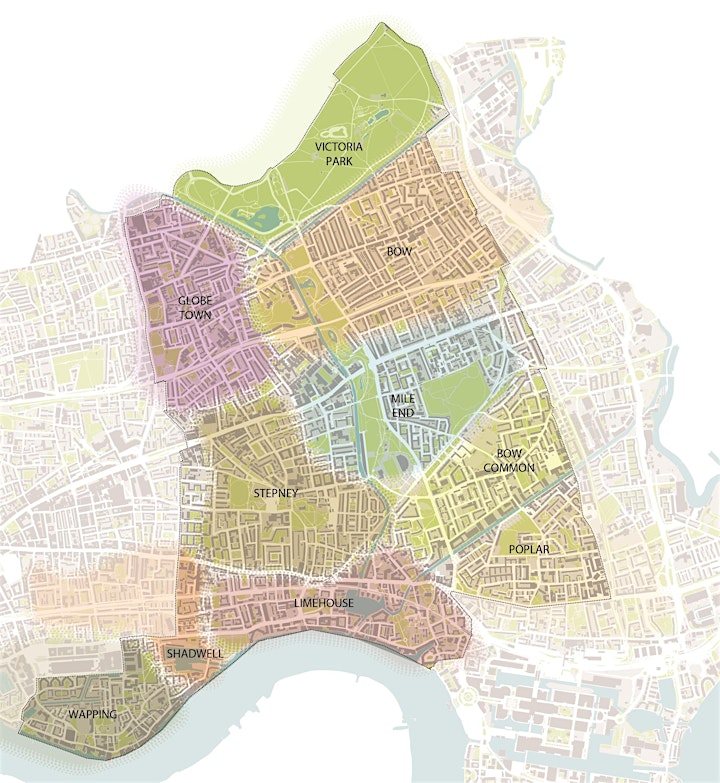 With limited land available for significant redevelopment, it is expected that the central area will go through a gradual intensification through small-scale housing developments that are sensitive to local character. These may include roof/rear extensions to existing buildings, estate infill and new developments of up to around 40 homes on sites of up to 0.25 hectares.
he Central Area Good Growth Supplementary Planning Document (SPD) which is now being developed will provide design guidance to ensure that new small-scale housing developments proposed in the central area are of a high design quality and that they respond to and enhance the area's distinctive and valued character.
The SPD will be informed by an updated character study of the different neighbourhoods in the central area, including considerations on existing scale, urban grain and typologies. By providing design guidance directly informed by existing character, the SPD will promote Good Growth in the central area.
At this preliminary stage, we would like to hear from those who live and/or work in the central area, as well as those who visit the central area.
Join us online to see a presentation on the emerging SPD, to ask any questions you might have and to have your say.