Description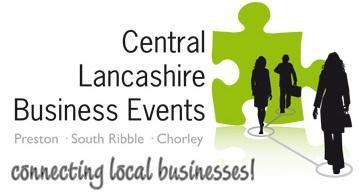 Central Lancashire Business Event 2018
Tuesday 2nd October 2018, 5.30 - 8.30 pm
The Civic Centre
South Ribble Borough Council
West Paddock
Leyland
PR25 1DH
#CLBE2018

Join us for the 12th annual Central Lancashire Business Event on Tuesday 2nd October 2018.
For one night only we are delighted to announce that Drew Povey from TV's Educating Greater Manchester will be venturing across the county border to Educate Central Lancashire!
Drew will be speaking on the theme of 'Leadership and Motivation' and his unique approach to change and transition together with his engaging and energetic style have positioned him as an innovative leadership coach and facilitator. As Executive Headteacher of Harrop Fold School, Drew works on a programme of school improvement and mentoring with other Headteachers and advises leaders in other business sectors such as the Police, NHS and Elite Sport.
Our event MC for the evening will once again be Mike Ode, Director of Potential Unearthed, who themselves design and deliver memorable and engaging Management and Personal Development training programmes.
---
Event Programme
---
The event starts at 5:30pm and there will be the opportunity to chat to other local businesses and business support organisations and to share your literature on the networking table.
Organised by Preston, South Ribble and Chorley Councils, this event is free for all businesses across Lancashire. We look forward to welcoming you to this ever popular annual fixture, hosted this year by South Ribble Borough Council.
5.30 pm - Arrivals and registration.
Opportunity to network and speak to the exhibitors.
Buffet and refreshments available.
6.30 pm - Welcome and Introduction by Mike Ode
6.45pm – Drew Povey, Executive Headteacher, Harrop Fold School and star of Educating Greater Manchester
7.45pm - Coffee & Networking
8.30pm - Event Closes
For full speaker biographies and to find out more about previous events, please head to our website:
www.centrallancashirebusinessevents.co.uk
To book your place please register at the top of the page, complete and submit your details.
Please follow us on Twitter at: @lancsbusevents
When tweeting about the event please use: #CLBE2018
---
Please Note:
If you register and fail to attend the event without notifying us you will incur a cancellation charge to contribute towards the cost of the wasted place.
If you have any questions or queries, please contact helen@eventsnorthern.co.uk or call 01772 336639.