Description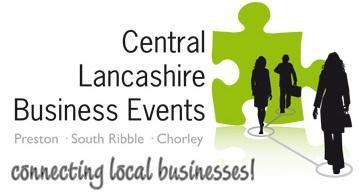 Central Lancashire Business Event 2019
'Wellness and Well-being in the Workplace'
Wednesday 2nd October 2019

Join us for the 13th Annual Central Lancashire Business Event on Wednesday 2nd October 2019 hosted by Chorley Council.
Well-being is the buzzword of 2019.
There has never been a greater focus on well-being, mental mindset, wellness and physical health, both in our personal and professional lives. Well-being is high on the agenda of all three local councils in 2019 and it has never been more important to ensure staff are happy, work environments are comfortable and that customers have a smooth consumer journey.

Our event MC for the evening will be Mike Ode, Owner and Director of Potential Unearthed, who design and deliver memorable and engaging Management and Personal Development training programmes.
---
Event Programme
---
The event starts at 5:30pm and there will be the opportunity to chat to other local businesses and get expert business advice from local business support organisations.
Organised by Preston, South Ribble and Chorley Councils, this event is free for all businesses across Lancashire. We look forward to welcoming you to this ever popular annual fixture, hosted this year by Chorley Council.
5.30 pm - Arrivals and registration.
Opportunity to network and speak to the exhibitors.
Hot Buffet and refreshments available.
6.30 pm - Welcome and Introduction by Mike Ode
6.45pm – Keynote TBC and Q & A
7.45pm - Coffee & Networking
8.30pm - Event Closes
For full speaker biographies, to see our 2019 exhibitors or to find out more about previous events, please head to our website:
www.centrallancashirebusinessevents.co.uk
To book your place please register at the top of the page, complete and submit your details.
Please follow us on Twitter at: @lancsbusevents
When tweeting about the event please use: #CLBE2019
---
Please Note:
If you register and fail to attend the event without notifying us you will incur a cancellation charge to contribute towards the cost of the wasted place.
If you have any questions or queries, please contact helen@eventsnorthern.co.uk or call 01772 336639.