Description
2013 CENTRAL SCOTLAND GREEN NETWORK FORUM
– DELIVERING FOR NATURE AND PEOPLE
4 JUNE 2013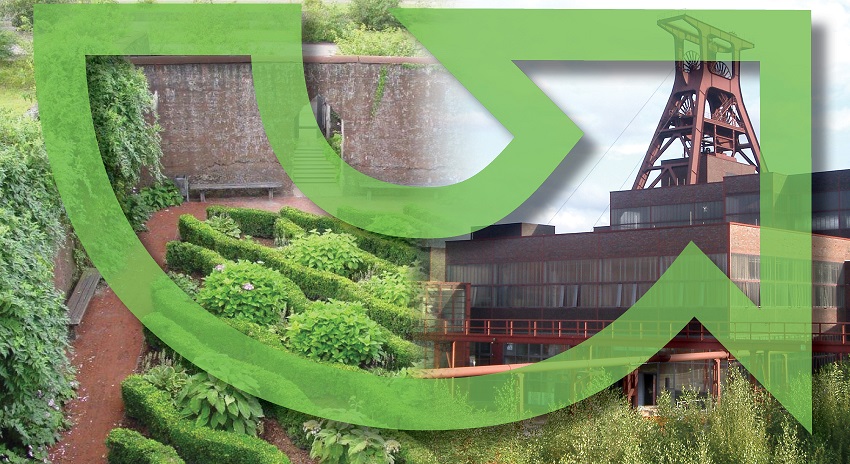 The 2013 CSGN Forum, which is taking place in Edinburgh, has lots going on with a change of format this year, as well as a programme of first class international speakers.
Conference Moderator and Keynote Speakers include:
Lesley Riddoch, Broadcaster & Commentator – Conference Moderator

Keith Geddes, CSGN Partnership Board Chair - Introduction

Sir Peter Housden, Scottish Government - Governmental Address

Dr Gyeng Chul Kim, President of the Korea Transport Institute, Seoul – The Cheongyecheon Restoration Project

Robin Gray, Watershed Landscape Project Manager, Pennine Projects – The South Pennine Watershed Landscape Project

Michael Schwarze-Rodrian,

Director of the Department & EU Representative of the Regional Association

Ruhr (RVR)

– From Brownfields to Nature for People – 25 years of new urban landscape development in the Ruhr, Germany

Dieter Grau, Atelier Dreisetl, Ueberlingen, Germany –

Ecological Waterscapes - Celebrating Water in Cities
The Programme offers opportunities for delegates to get involved in the Forum throughout the day (see below for further details) as well as hearing from our guest speakers.
Conference Registration starts on Tuesday 4 June 2013 at the Edinburgh Conference Centre, Heriot Watt Campus. Registration is from 9.15am giving you a chance to network with other conference delegates from across the Green Network before the conference starts at 10.00am.
Cost: This event is FREE to attend, but booking is essential. We recommend early registration to guarantee your place.
Cancellations: Please let us know as soon as possible if you are unable to attend so that we can make the place available to another delegate. If you wish to allocate your booking to a colleague you must inform us as soon as possible.
Cancellations after Friday 24 May or non-attendance after booking will incur a cancellation charge of £70 to cover the costs of the administration and catering
Networking: You can follow us on twitter, please use #csgn to discuss the event with other attendees.
The Forum audience will include: Colleagues from Scottish Government and Scottish Government Agencies; the public, private and NGO sectors, and academics interested in policy, planning, design, development, transport, civil engineering, green networks, landscape, forestry, nature conservation, access, community and health.
The CSGN Support Unit reserves the right to make any necessary amendments to the programme in the event of unforeseen circumstances, such as illness. If you have any questions regarding this event, please contact Christine Kelly at christine.kelly@centralscotlandgreennetwork.org
We look forward to seeing you at the conference.
WANT TO GET MORE INVOLVED IN THE FORUM?
We are looking to encourage your participation on the day.
HAVE YOUR SAY
New to this year's Forum is the CSGN Soap Box Corner. Do you have something you would like to say – maybe an update on a project, news of an event or something you've visited, an anecdote, a question, ideas or, indeed an issue, you would like to raise?
If you do then please flag your interest on the Eventbrite form (no later than 7 May) and we will allocate you a slot of up to five minutes.
WIN UP TO £5,000 FROM THE CSGN IDEAS FUND
Also new to this year's Forum is the CSGN Ideas Fund. Three delegates will have the chance to make a ('dragons' den style) presentation and then answer questions from our panel of experts comprising our five speakers. Delegates will then vote for their preferred concept. The winner will receive up to £5000 to further develop their concept/project. Eligible projects would include research, feasibility studies, study trips to bring back good practice, project development or project delivery.
If you are interested in participating then write to us at:
Supportunit@centralscotlandgreennetwork.org no later than 7 May. Please set out: Who you are, what you want to do, why you want to do it, who else is involved, what are the costs, who else is funding or might fund your concept, the stage you have reached and what you want to do next, the purpose the CSGN funding would be applied to.
Entries will be shortlisted and the best three projects will go forward for presentation on the day of the Forum. The final decision on the value of funding will be made by the CSGN Partnership Chair and will depend on actual costs to take the project further.
A BREATH OF FRESH AIR - HERIOT WATT CAMPUS WALKS & TRAILS
in 2012, Heriot Watt became the first University Campus in Scotland to be awarded Green Flag status.
Delegates will have an opportunity to take a 'taster walk' along one of the trails at the Campus. The Campus Guide (included in the delegate pack) gives a full description and approximate walking time of the routes.

TRAVEL & ACCOMMODATION:
Maps, directions and public transport details can be found on the Heriot-Watt Website.

Visitors may use either visitor car park C signposted as Conference Car Park, located on the left just after the mini roundabout, or Visitors Car Park A, entrance located on the first right of the Approach Avenue.
If you would like to stay on campus, accomodation is available at the Edinburgh Conference Centre.

Organizer of Central Scotland Green Network Forum 2013